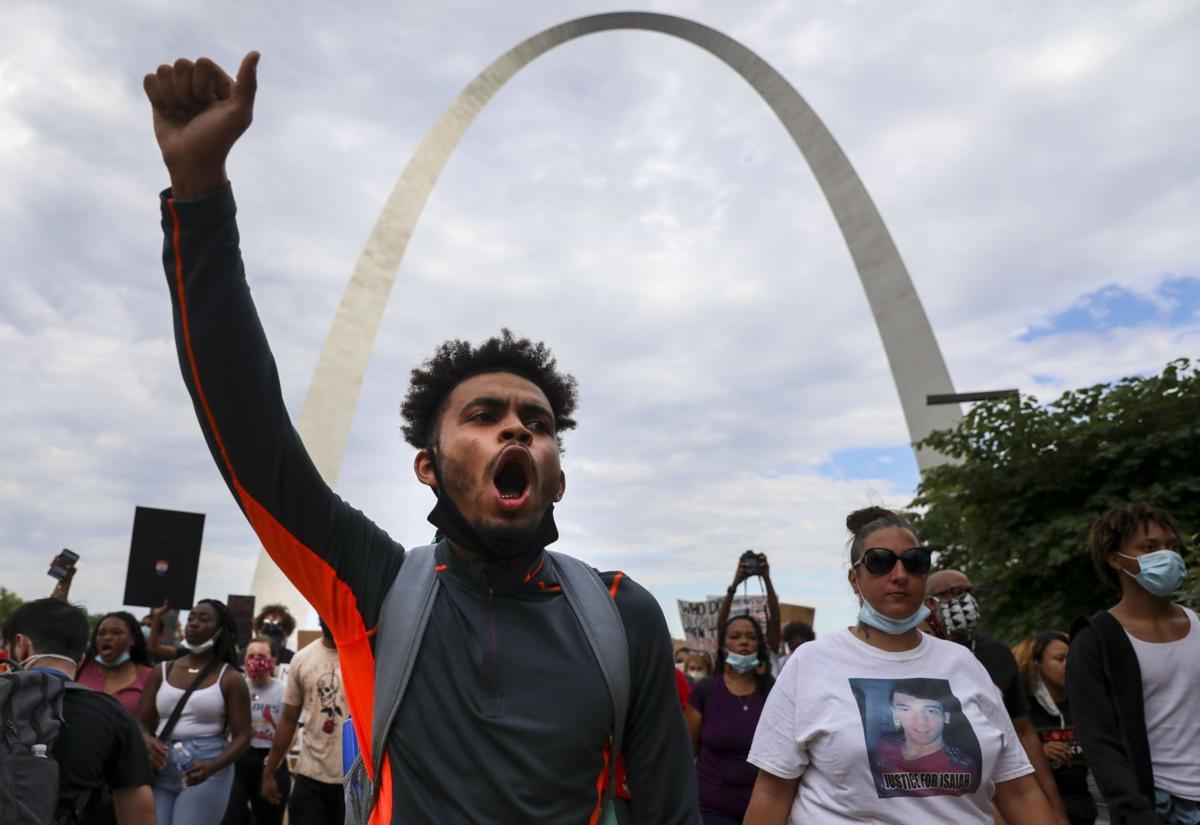 St. Louis police Chief John Hayden can't seem to get a break. If he tries a measured approach that allows protesters to express their grievances instead of ordering heavy-handed police tactics, the main police union attacks him as weak. But his efforts to arrest and jail those caught in acts of violence and looting yield an even more bizarre response from Circuit Attorney Kimberly M. Gardner: releasing 36 detainees and declining to file charges.
Hayden has been careful to delegate command authority on the streets to lieutenants with decades of experience and specialized training in crowd control. The last thing Hayden wants is a repeat of the September 2017 debacle in which then-Acting Chief Lawrence O'Toole openly encouraged Rambo-style policing. The result was an evening of wanton abuse that yielded federal indictments against five cops.
O'Toole was the darling of the main union, the St. Louis Police Officers Association, whose business manager, Jeff Roorda, is infamous for his tactless, abrasive public statements. He criticizes reform-minded elected officials and offers knee-jerk defense of officers accused of abuse. Roorda stated Wednesday that union members "have no confidence in this police chief and the only safe way for our police officers to respond to this civil disobedience going forward is for somebody else to be making command decisions." He wants Gov. Mike Parson to deploy the National Guard and put someone else in charge.
Wrong. The only safe way to quell dissent is to change the mindset that brute force is the answer. Harsh methods didn't work during protests following Michael Brown's death, nor did they work after the not-guilty verdict in the 2017 murder trial of Officer Jason Stockley.
The only safe way to engage a public boiling over with anger is by listening to their long-standing demands for far-reaching criminal justice reforms. Roorda's specialty is obstructing true reform and explaining away persistent complaints of police brutality.
Just as a few bad cops don't represent the vast majority of cops doing good work, a few criminal elements mingling with protesters shouldn't taint the entire protest movement. The way to keep those criminal elements separate from peaceful protesters is to ensure justice is served for those caught in the act of looting or destroying property. Gardner instead has opted to arrange for the release of 36 people arrested for acts of criminal mayhem, declining to bring charges. By allowing them to mix back in with protesters, Gardner virtually guarantees that a harsher police crackdown will follow.
Her action earned a sharp and well-deserved rebuke from Missouri Attorney General Eric Schmitt. The instigators of looting and violence aren't innocent youths letting off steam. Dangerous individuals have mixed into protest crowds, such as a man who promoted the use of napalm against police and the gunmen who executed former police Capt. David Dorn.
Peaceful protesters have legitimate complaints and a constitutional right to air them. Gardner and Roorda are tag-teaming the effort to subjugate those rights.
Views from the editorial board, opinions from guest and national columnists plus the latest letters from our readers.