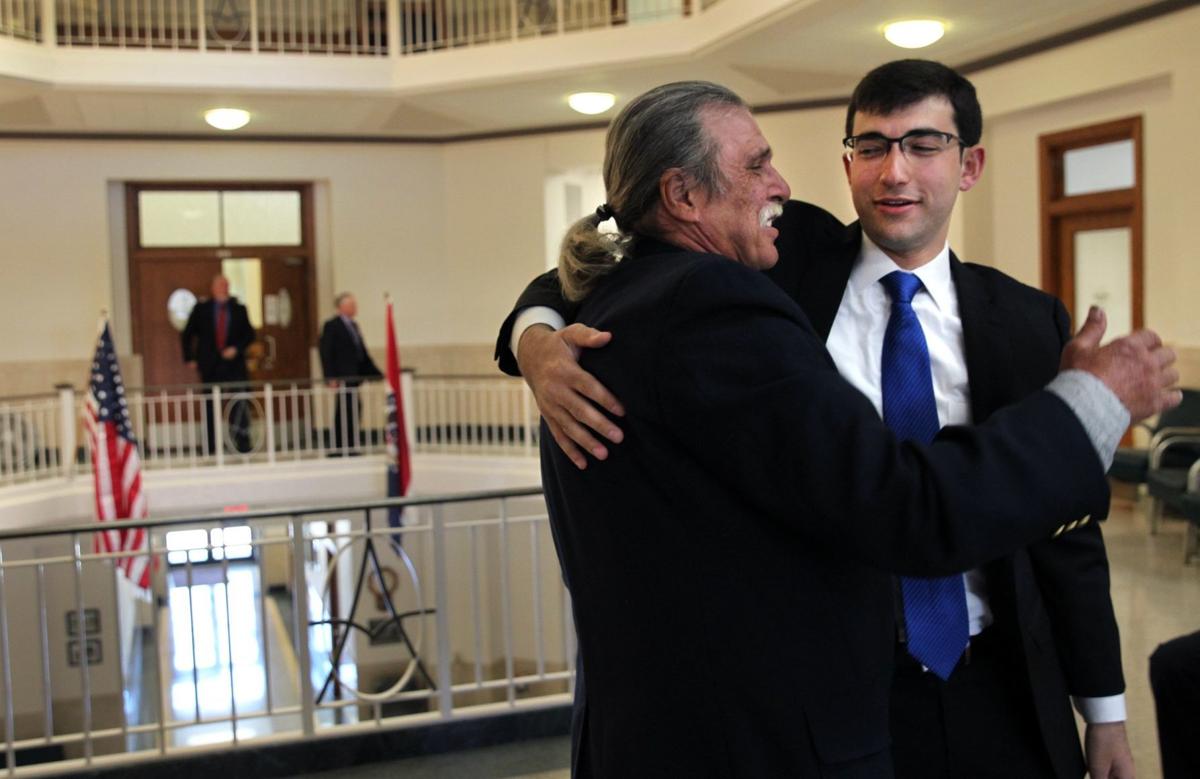 Cole County Circuit Judge Patricia Joyce chose an appropriately cloudy day on Oct. 11 to take a bold stand for sunshine. Her ruling requiring government transparency and full compliance with Missouri's Sunshine Law sends a clear warning to all officials that they must honor the public's right to know how taxpayer dollars are being spent.
Joyce's ruling affirmed a challenge by Aaron Malin, a St. Louis County activist and law student who has spent years investigating the work of federal, state and local interagency drug task forces around Missouri. When Malin filed freedom of information requests seeking details about their mission and expenditures, several of the agencies refused to cooperate.
As we editorialized in July 2016, some of the task forces wouldn't even admit they existed, much less reveal details about their meetings and expenditures. The Sunshine Law requires them to comply with basic procedures, such as budgeting and notifying the public of meetings and providing minutes of those meetings.
Malin has been a stickler for compliance, probably to the point of being a royal pain. No matter how annoying, he has a right to know under the law. Officials who received the hundreds of Sunshine Law requests he filed are not empowered to ignore Malin just because he's a bother.
As the Post-Dispatch's Nassim Benchaabane reports, Malin has filed nine lawsuits against government agencies that have not complied with his Sunshine Law requests. Five of those lawsuits are still open, including two involving the police departments in St. Louis city and county.
Joyce's ruling dealt specifically with Cole County, where prosecutor Mark Richardson has lengthy experience as an attorney and municipal court judge. In other words, Richardson could not claim ignorance of the law as a defense. When he received Malin's public information requests, Richardson "knowingly and purposefully" refused to provide records or even search for them, Joyce said in her ruling. Richardson's assertion that the records were closed to the public was baseless, Joyce said.
Richardson now must produce the records, pay $12,100 in damages and pay Malin's attorney's fees — merited comeuppance for a government official who blithely dismissed state law and ignored his responsibilities as a public servant.
Missouri's Sunshine Law is a flawed document that allows far too many escape routes for transparency-shy public officials. One major flaw is the law's requirement that monetary awards in lawsuits are only payable if the plaintiff can prove that the official knowingly violated the law. It effectively allows ignorance of the law as an excuse for non-compliance. That's unacceptable.
Public officials have an obligation to know the law, and members of the public — including the news media — have a right to demand full compliance. Democracy cannot function properly in the absence of transparency.