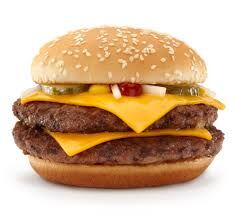 Next they'll hold hands to sing 'Kumbaya'
In the opening salvos of the Senate's vote-a-rama this week, Republican senators unleashed a barrage of amendments to the $3.5 trillion budget bill Democrats are pushing toward approval. It's clear the vote on the final product will be divided along party lines, unlike the wide margin of bipartisan support for the $1 trillion infrastructure bill that earlier swept through the Senate. But in an amazing display of bipartisanship (often unintended), Republicans offered up a slew of amendments designed to trip up the Democrats in hopes of getting them on the record as opposing measures that could then be used against them in upcoming midterm elections.
Sen. Tommy Tuberville of Alabama proposed an amendment to have the Senate officially oppose the defunding of police, calculating that Democrats wouldn't dare go on record siding with Republicans against far-left defund supporters like Rep. Cori Bush of Missouri. But Democrats smartly got right on board and unanimously supported Tuberville's amendment. Democrats then countered with an amendment supporting law enforcers who defended the Capitol during the Jan. 6 insurrection. It also passed 99-0, because what Republican would dare go into the midterms being labeled as pro-insurrection?
Sen. Josh Hawley, R-Missouri, offered an amendment for funding to help communities hire an additional 100,000 police officers — apparently calculating that if Democrats opposed the measure, it would be easy to campaign against them as as being pro-crime. Sen. Dick Durbin, D-Illinois, came fully prepared. He stood up quickly to announce his complete support of Hawley's idea:
"Now the senator from Missouri is finally coming around to supporting the cops-hiring program that was created by …" at this point, Durbin paused for dramatic effect. "Senator Joe Biden! In 1994. Since its creation, listen to this, the cops program has helped over 13,000 local police departments hire over 134,000 officers. We believe in it on the Democratic side. We're glad you've come around."
It's good to know that Hawley, after expending so much fist-pumping energy to encourage Capitol invaders and prevent Biden from becoming president, now so enthusiastically embraces Biden's anti-crime, pro-police policies.
Smiting temptation with a lawsuit
Ksenia Ovchinnikova, an orthodox Christian in Russia, claims she was tempted into indulging in a McDonald's burger in April 2019. Ovchinnikova is suing McDonald's for $14 after claiming that a banner advertising burgers and McNuggets made her break her Lenten fast. "By this point, I had already been fasting for a month, but when I saw an advertising banner, I could not help myself, I visited McDonald's and bought a cheeseburger," Ovchinnikova said in a written statement. She had fasted successfully for the 16 years prior to her cheeseburger fall from grace, she said.
"In the actions of McDonald's, I see a violation of the consumer protection law," said Ovchinnikova, "I ask the court to investigate and, if a violation has taken place, to oblige McDonald's LLC to compensate me for moral damage in the amount of one thousand rubles."
There's no word yet whether McDonald's is attempting to settle out of court for the equivalent of $14. But the publicity value — She sued us because our burgers are too delicious to pass up — might be worth letting this one play out in court.
Warning: Elevators don't float
There are warnings alongside every elevator that advise passengers not to enter in case of fire. Use the stairs instead. But they seem to have omitted any advice about what to do in a flood. Tony Luu, a radio producer in Omaha, Nebraska, boarded an elevator in his building along with a group of friends to investigate damage following flooding in Omaha streets after a big storm. On the way down, they became trapped in a flooding elevator. Water started to creep from the bottom and pour down from the vents like something out of a horror movie.
Luu said that he thought at first it would stop at their ankles, but as the water kept rising, they realized they could not pry the door open themselves. Despite being in an enclosed elevator enclosed in a shaft, he still had cellphone service. So Luu called 911, as well as his roommate/brother upstairs. The brother and another friend were able to get the doors open in time for the group to swim out, as the water had now reached Luu's neck.
For what it's worth: Take the stairs in a flood, too.
Bad medicine
A German nurse who was supposed to be giving patients coronavirus vaccinations has admitted that she instead injected them with a saline solution — harmless, except for its lack of protection against the virus. Her motive wasn't hard to figure out, given the anti-vaccination nonsense that investigators discovered on her social-media feeds. It's unclear which patients got the phony vaccine, so thousands have to be re-vaccinated.
The nurse, whose identity hasn't been made public, first admitted that she gave the saline shots to a half-dozen patients because, she said, she'd dropped a vial of the vaccine and didn't want anyone to find out. But that story fell apart as antibody testing showed far more people who were supposed to have been vaccinated but weren't. The subsequent discovery that the nurse had spread anti-vax misinformation online put a new light on the issue.
In all, more than 8,500 could have been affected — and since officials don't know which of them the nurse worked with, all are being advised to get re-vaccinated.