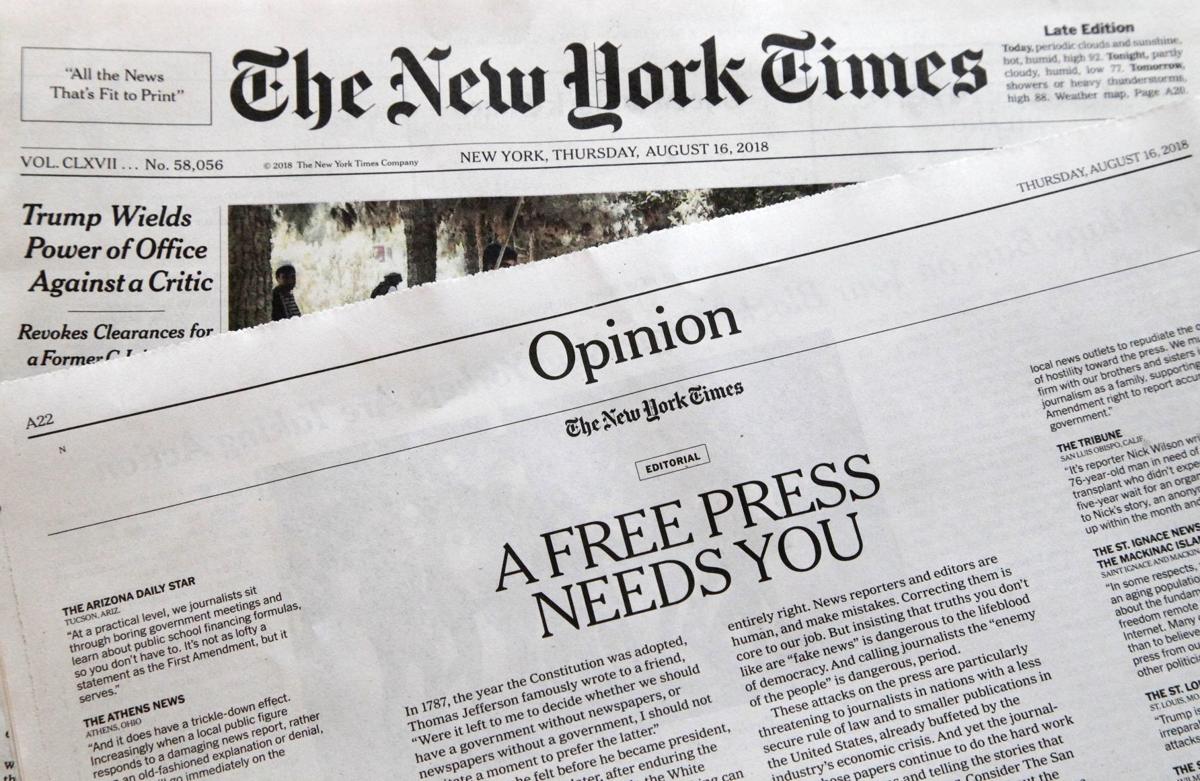 Employee recruitment
If your chosen career path is to traffic in human flesh — a job description colloquially known as "pimping" — here's some advice: Don't try to recruit a female police sergeant to work for you. And if you feel you must make such a risky recruitment effort, don't do it within the walls of St. Louis police headquarters.
As the Post-Dispatch's Robert Patrick reported, this unwise business move was the brainchild of one Jametric A. Steele. An admitted pimp, Steele found himself at police headquarters trying to retrieve his driver's license and other items seized in a July 2018 police raid.
While there, according to federal court records, Steele repeatedly tried to recruit the female sergeant, telling her he had 13 other "sugar mamas" who gave him part of their prostitution earnings in exchange for food, shelter, protection and drugs.
It's unclear whether that conversation will lead to criminal charges. Steele has faced an unrelated weapons charge, as well as a charge of failing to register as a sex offender.
Dark days for Floridian democracy
Librarians in Florida's Citrus County asked the county commission for an annual budget outlay of $2,700 to pay for enough New York Times digital subscriptions to meet the demands of the library system's 70,000 patrons. The idea being that library patrons might want to perform research or simply keep up on the news by reading the world's most respected newspaper.
County commissioners reacted with shock and dismay at librarians' blatant attempt to inform their patrons. Commissioner Scott Carnahan labeled the Times "fake news" and stated: "I agree with President Trump. I will not be voting for this. I don't want The New York Times in this county."
His argument won the day — handily. All five county commissioners voted against the librarians' request. But there could be an upside to all this. The county now will have an extra $2,700 in case it decides to organize a public book-burning ceremony as its next step toward immersing the county in democracy-destroying ignorance.
What, no tractor pull?
The tiny town of Silex, in Lincoln County, is in a heap of trouble. State Auditor Nicole Galloway found that the town, pop. 283, is "facing a dire financial situation," and it's not clear if the people in charge understand how to perform basic municipal financial management.
Money is missing — lots of it, on a per-capita basis. And the money the city was supposed to collect exclusively to cover utilities was instead being transferred to the general fund. As a result, the water isn't safe to drink. Required repairs and maintenance could cost residents as much as $1.7 million.
The town doesn't have enough money to pay for repair of its tornado siren. Suspiciously, $6,000 in unsupported checks were written to the city administrator. Former city administrator, that is.
The city is now under new management, but it appears the previous administration left the city with only $16,000 in funds and $131,000 in outstanding debts. More that $6,000 in fall festival disbursements were incorrectly recorded as spring tractor pull disbursements. This year's tractor pull had to be canceled.
But on a positive note, the new city administration fully accepts the findings of the audit report and has pledged to make the required fixes. So don't write off next year's tractor pull quite yet.
Blow that whistle
The director of the Missouri Division of Tourism resigned last week as auditors investigated allegations of improper tax-funded travel and acceptance of a gift from a state vendor. How did this come to light? From a whistleblower — the same kind of public-minded hero that President Donald Trump and his supporters are trying to persecute on the national stage.
The tourism office announced that Director Ward Franz had resigned, even as state Auditor Nicole Galloway's office began investigating whistleblower allegations about improper travel and acceptance of two baseball tickets "valued at over $1,000."
The Department of Economic Development, which oversees the tourism office, says it found some of the accusations unfounded but concluded there was activity that violated Gov. Mike Parson's 2018 executive order on ethics, according to reporting by the Post-Dispatch's Kurt Erickson and Jack Suntrup.
The whole point of allowing anonymity for whistleblowers is so they can safely expose those kinds of violations. Those who try to expose the whistleblowers — in Missouri or in Washington — should be viewed with suspicion.
Stick to bake sales
The National Rifle Association holds some of its annual fundraising raffling of guns in — wait for it — school gymnasiums. How many things are wrong with this picture? As The Washington Post reports, the practice is stirring some controversy, for obvious reasons. School shootings are an American scourge today, and the symbolism of lining up AR-15s on gymnasium bleachers with price tags is outrageous.
The auctions are run by an NRA affiliate called Friends of NRA. They raised more than $33 million last year for the organization, which has been beset by financial controversy lately.
Hasn't the NRA done enough? Its relentless lobbying against rational gun-safety measures — such as pending legislation that would require universal criminal background checks for all gun sales — is a big part of the reason America's kids already don't feel safe in their schools.
The NRA says only a small fraction of its fundraising gun sales are held in schools, but even one such event is too much. As one parent aptly told the newspaper: "It's obscene that they have had guns inside our gym."