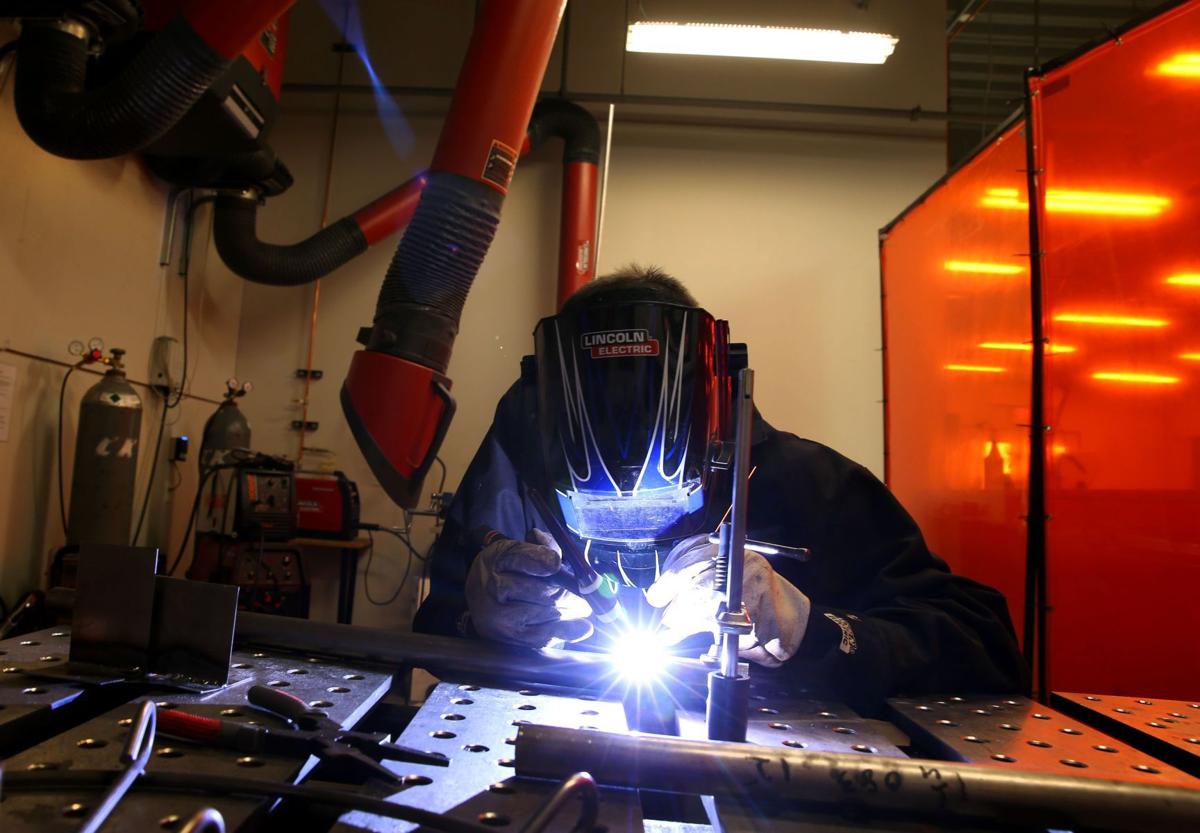 Shameless Ed into the breach
As the first stories about Alabama Republican Senate candidate Roy Moore's history with teenage girls were breaking on Nov. 9, CNN found itself in desperate need of someone to willing to defend an alleged sexual predator. Fortunately, CNN producers now have St. Louis' own Ed Martin on speed dial.
Martin, a conservative gadfly, a disgraced chief of staff to Gov. Matt Blunt and frequent unsuccessful Republican candidate for numerous offices, is now trying to break into the right-wing pundit game. He'll say almost anything, and provocatively, making him catnip for cable news shows looking for glib bodies to fill their endless panels of "experts."
"I believe Roy Moore because why? Because after 40 years and 40 days before the election, you get a political hit?" he rhetorically asked host Don Lemon. "Don, if you're remotely serious, you have to first say: What is this woman? She's got multiple bankruptcies, it's reported. She's got multiple false accusations, it's reported. Is any of that being covered?"
Yes, the bankruptcies later in life were noted. There are no credible reports of "numerous false allegations." This woman was a 14-year-old girl when she encountered Moore. That bothers most people. Not Shameless Ed.
Rent-a-cops by KGB
This week's entry from the Department of What Could Possibly Go Wrong: The State Department has awarded a $2.8 million contract to provide security at the U.S. Embassy in Moscow to a firm co-founded by a former Russian general who once directed counterintelligence operations for the Soviet-era KGB. The general's name even bears a resemblance to the evil spy Boris Badenov in the old "Bullwinkle" cartoons.
One of Gen. Viktor Budanov's prize pupils in those Cold War days: Vladimir Putin. But don't worry: the State Department says the firm has been properly vetted and will only do tasks that used to be carried out by Russian citizens before Putin ordered the U.S. Embassy staff downsized. U.S. Marines will do the heavy security lifting.
The U.S. Embassy in Moscow opened in 2000 after a 15-year delay caused by the discovery that the KGB had thoroughly bugged it to the core during construction. But hey, those days are gone now, as is the KGB itself. Russians would never, ever interfere with any U.S. business, would they, Natasha?
Keeping TechShop cool
TechShop is closing shop in the Cortex district, which is very sad. The San Jose, Calif.-based company is having trouble paying its bills for the expensive TechShop facilities operating in St. Louis and nine other cities. Fortunately, Jim McKelvey -- the entrepreneur who crafted at the St. Louis facility the prototype of his Square device that plugs into smartphones and reads credit cards -- has offered to open a new studio for inventors here using the former TechShop equipment.  TechShop has been the source of many cool and unusual inventions over the years, along with just operating some neat gadgets that were fascinating to watch in action through the windows. McKelvey's actions promise to keep  the workshop alive.
Mizzou campus cops foul out
The idea, we guess, was to boost the profile of University of Missouri-Columbia campus police and make them seem like fun, social-media-savvy folks who don't take themselves too seriously. Crack campus cops tried to have some fun during Monday's Mizzou basketball game by tweeting that the opposing team, Wagner, was about to go down in defeat: "Okay but can we talk about how @MizzouHoops is so good it's criminal? About to be a homicide at Mizzou Arena. #MIZ"
But there's something not so fun or funny when any police department sends out a warning of an impending homicide. Someone realized what a huge blunder the tweet was and quickly deleted it. A follow-up tweet stated: "of course we are kidding … no homicide. Just pure talent." Talent on the basketball court, that is, not on the campus police Twitter force.
Dispatching donations to the wrong place
Hazelwood police dispatcher April Briscuso collected more than $75,000 on behalf of Officer Craig Tudor, who is paralyzed from injuries in the line of duty. Tudor only saw a fraction of the money collected. Briscuso, who has been a dispatcher for 11 years, insists she's "not a criminal" but admits to having diverted funds to pay some of her own bills. Whether she is charged or convicted is up to the court system. But the trust she has destroyed and damage she has done to others' fundraising efforts is downright criminal.