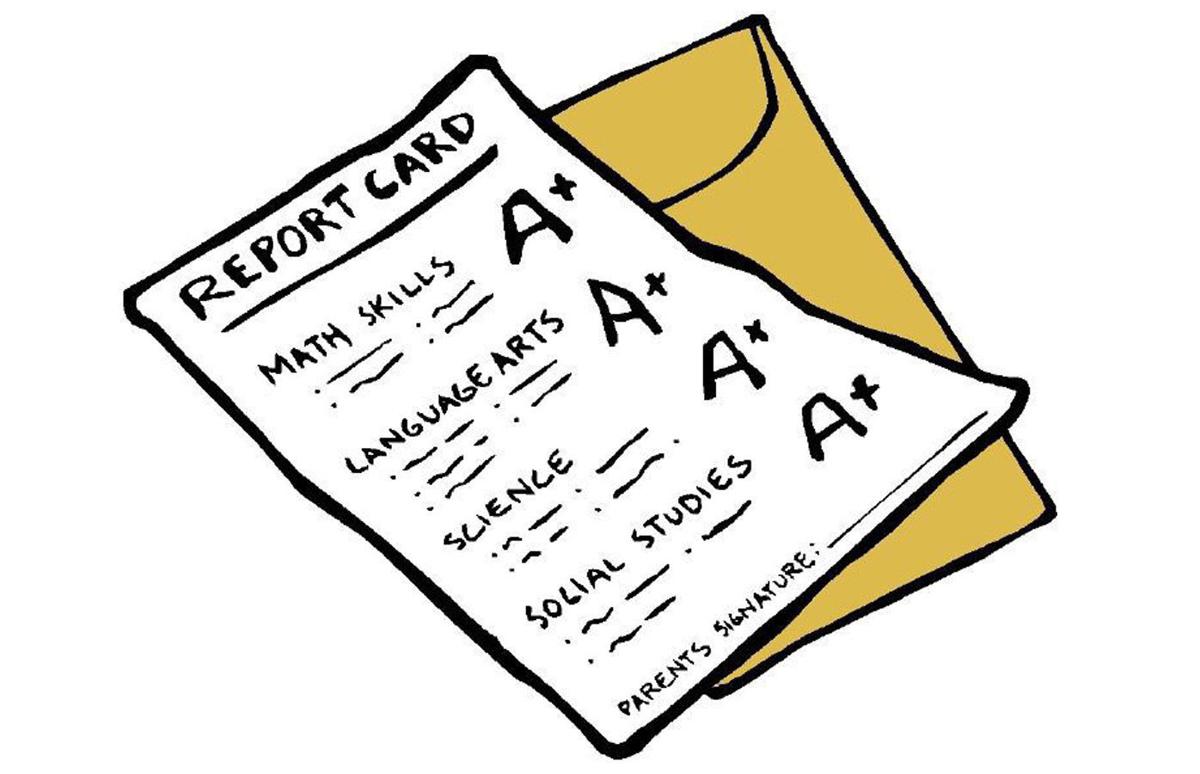 Failing Democracy 101
It's report card time, and Missouri Republicans did not do so well. A new group called the Republican Accountability Project recently launched the GOP Democracy Report Card. The grades issued were based on four criteria focusing on how members of Congress responded when democracy was challenged in 2020. Higher grades were awarded to members of Congress who stood up for democracy instead of allowing partisan considerations to prevail.
According to accountability.gop: "In the name of accountability, it's vitally important we remember which congressional Republicans stood with democracy and the Constitution and which did not."
The bulk of Missouri Republicans failed, including Sen. Josh Hawley. Only two GOP members of Missouri's delegation earned grades above an F: Rep. Ann Wagner of Ballwin and Sen. Roy Blunt, who both earned a C-minus. According to the website, a C-minus is considered mediocre. Both voted for certification of the 2020 presidential election. Blunt refused to support the Texas lawsuit before the Supreme Court seeking to nullify votes cast in Michigan, Wisconsin, Pennsylvania and Georgia. Wagner refrained from making public statements questioning the legitimacy of the 2020 election.
Rep. Adam Kinzinger of Illinois was among only 13 Republicans in Congress who received excellent grades for having demonstrated a dedication to democracy in all four criteria.
Stopping the steal
Finally, a genuine case of voter fraud has been confirmed in Pennsylvania, where a man admitted in court that he used his dead mother's identity last November to mail in a fraudulent vote — for Donald Trump. Bruce Bartman, 70, pleaded guilty to two counts of perjury and one count of unlawful voting. He was sentenced to five years of probation and will be barred from voting for four years.
Bartman's mother died in 2008. He also attempted to cast a fraudulent mail-in ballot for his mother-in-law, who died in 2019, but he didn't get the absentee ballot in time.
According to The Associated Press, Bartman apologized to the judge, explaining: "I was isolated last year in lockdown. I listened to too much propaganda and made a stupid mistake."
The case further disproves Trump's continuing big lie that he was denied reelection because of mail-in voter fraud, in that Bartman wasn't able to get away with it. Pennsylvania's voting system caught the fact that a dead person had registered to vote, which led to Bartman's arrest.
He's ba-aack
Like an unstoppable psycho in a scary movie, Kris Kobach keeps coming back. The former hard-right Republican secretary of state for Kansas spearheaded deliberately cruel immigration laws around the country, then helped run former President Donald Trump's bogus election-fraud commission into the ground. Then he ran for governor of Kansas and managed to lose that bright-red state to a Democrat. Now he's again offering himself to Kansas voters, this time running for state attorney general.
Kobach has a habit of trying to nationalize whatever fight he's in, and this one is no different. In announcing his newest candidacy, he focused mostly on the Biden administration, saying if it tries to impose federal gun laws or settle immigrants in Kansas, "they'll have to get through me first."
If there's a silver lining here, it's that establishment Republicans are now crawling the walls worried that Kobach is going to repeat what happened in the 2018 governor's race, when he edged out more serious Republican candidates to win the nomination, then caused the party to lose a winnable seat. We can only hope.
Cooling down by banning a coolant
The Biden administration has moved to dramatically cut hydrofluorocarbons, among the most damaging of greenhouse gases, and for once, there is wide bipartisan support. A proposed rule by Biden's Environmental Protection Agency would mandate significantly reduced production of the dangerous class of chemicals, which have long been used in refrigerators and air conditioners.
Though they cool things off in mechanical systems, hydrofluorocarbons (or HFCs) have the opposite effect once they drift into the atmosphere, where they trap the sun's heat and contribute heavily to global warming.
Under President Donald Trump, regulators were incentivized to go in the opposite direction, rolling back environmental standards meant to fight climate change. Although congressional Republicans still tend to be in knee-jerk mode against such efforts now, the bipartisan agreement on phasing out HFCs marked a surprising exception. Part of the reason is that industry — which has already developed safer alternative chemicals for refrigeration — is supporting the move.
As one advocate with an environmental group put it to The Washington Post: "If EPA gets refrigerants right, we can avoid accidentally cooking our planet with our cooling appliances."
Paying double for unspeakable abuse
A food service business owner who effectively enslaved a mentally disabled Black employee is not only going to prison for a decade but is being ordered to pay the man in excess of $500,000 — double his actual accrued wages. Bobby Paul Edwards, 56, a white restaurant owner in South Carolina, had already received a 10-year prison sentence for coercing John Christopher Smith to work more than 100 hours per week in his restaurant without pay between 2009 and 2014. Smith had to live in a roach-infested apartment that Edwards owned. Smith, 43, who is Black, has a mild cognitive disability.
The court initially ordered Edwards to pay Smith $273,000 in unpaid wages and overtime. But an appellate court last month said the lower court had erred by failing to take into account federal labor laws related to delayed payment. The proper compensation, the appellate court ruled, should be doubled, to $546,000.