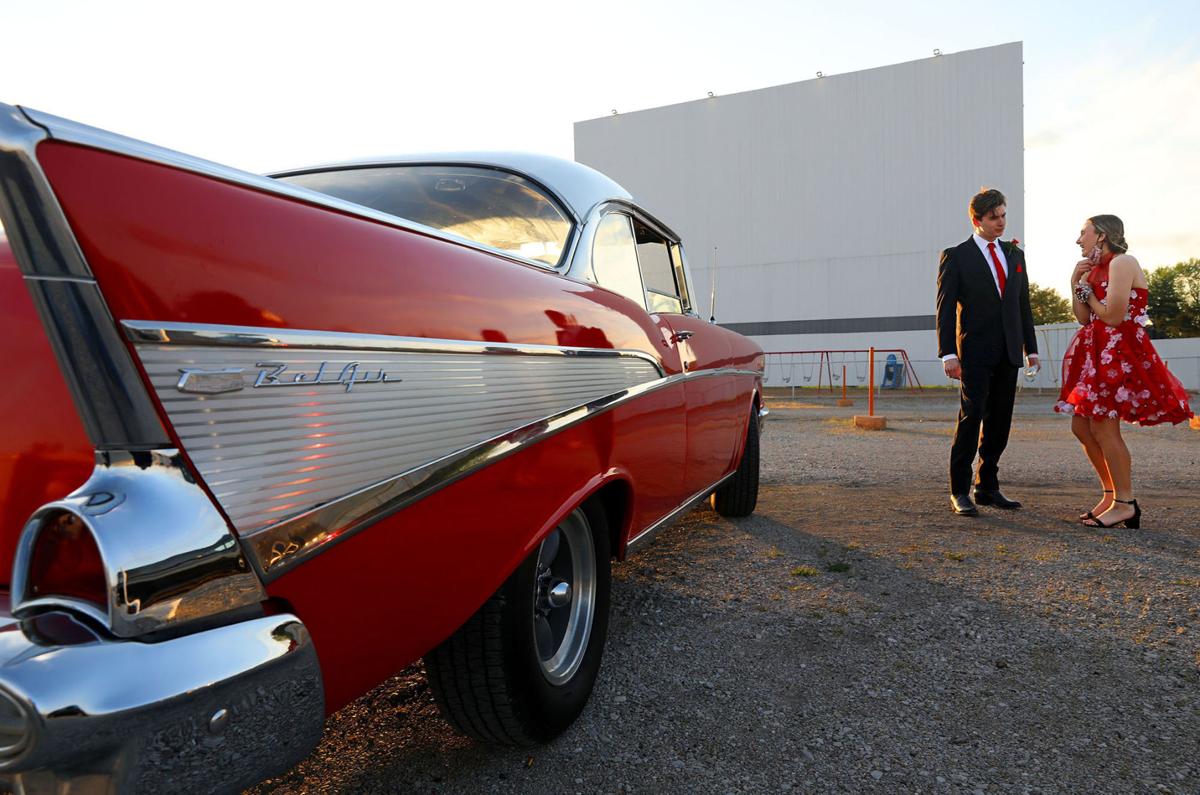 Not prom, but it's the next best thing
Belleville's Skyview Drive-In has found an innovative way to drum up business in these socially-distanced times while also helping local high schools create a special experience for graduating seniors robbed of their traditional rites of passage. As the Post-Dispatch's Blythe Bernhard reported, Affton High School hosted its first "un-prom" night on Sunday for seniors to come dressed up or as pajama-grungy as they chose.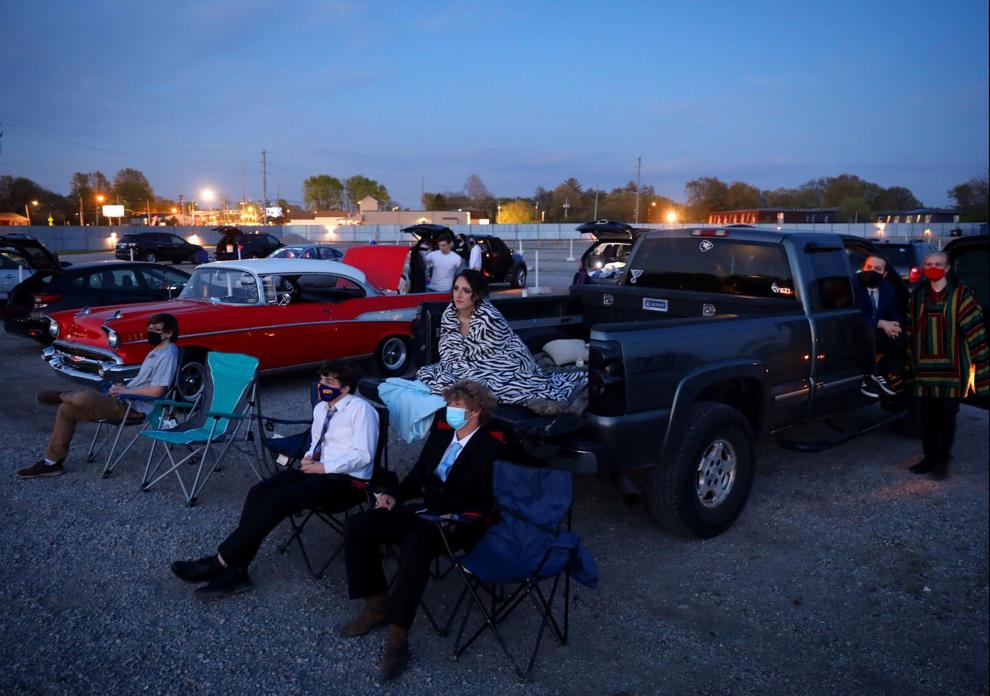 On the big screen was "Jumanji," combined with embarrassing photos of some of the seniors from their younger years.
For a fee of $20, they were able to party and socialize while having the run of the drive-in all to themselves.
"I definitely wanted to have a normal senior year," said Logan Phyl, 18. But since there's no such thing as normal during this pandemic, "This is the next best thing."
Our beer is, well, 'not that great'
In a rare moment of blunt honesty for advertisers, two companies stepped out this week to admit openly that their products aren't all that good. It's as if real life were imitating the 1990 film "Crazy People," in which an advertising executive creates an honesty-based campaign with admissions such as: "Volvo — Yes, they are boxy, but they're safe."
In this case, the motivation for blunt honesty was the world's celebration of Earth Day on Thursday.
Allbirds, which touts itself as the maker of the world's most comfortable shoe, placed a full-page ad in the Sunday New York Times announcing, "Allbirds pollutes the planet." The ad was an admission that the New Zealand-based company needs to improve its carbon footprint and a challenge to other clothing manufacturers to do better with theirs — or at least be honest about what their manufacturing practices are doing to the planet.
The next day, Fat Tire beer offered its own full-page admission: "The future of beer is here. And it tastes awful." Fat Tire was introducing its newest product, Torched Earth beer, brewed with smoke-tainted water, dandelions and drought-resistant grains.
The New Belgium brewing company added, "While it's technically beer … it's not great." It was yet another challenge to the industry as a whole to adopt plans for net-zero emissions by the year 2030.
Even coal miners are seeing green
Speaking of Earth-killing emissions, the coal industry's longtime opposition to a phase-out of its high-polluting product is showing signs of weakening. The nation's largest coal-miners union voted to support President Joe Biden's $2.3 trillion infrastructure package, which calls for a transition away from coal and other fossil fuels to push the nation toward net-zero emissions. But the miners' support came with a condition — one that isn't even slightly outrageous and should be entirely doable: Outline a path for coal miners to find work in these new, green sectors so they can hold their communities together.
"I think we need to provide a future for those people, a future for anybody that loses their job because of a transition in this country, regardless if it's coal, oil, gas or any other industry for that matter," Cecil Roberts, president of the United Mine Workers of America, stated in an online speech to the National Press Club. There's hope for the Earth yet.
You can't quit. You're fired!
It was encouraging to see this week that, when it comes to elected officials credibly accused of child sexual abuse, bipartisan agreement is still possible. The Missouri House on Wednesday voted almost unanimously to expel Rep. Rick Roeber, R-Lee's Summit, for alleged sexual and physical abuse against his now-adult children when they were kids. After Roeber's election last fall, three of his children wrote to House Speaker Rob Vescovo imploring him not to let Roeber serve. "To think that this man would have a say over laws that impact thousands of children is just too much," they wrote.
Roeber hasn't been convicted — and, like everyone, he is innocent until proven guilty in terms of criminal culpability — but a House Ethics Committee's finding that there was "clear and convincing" evidence against him is sufficient grounds for expulsion.
Roeber earlier tried to resign, but the House voted unanimously to refuse to let him. As Rep. Richard Brown, D-Kansas City, put it: "It's not right to accept this resignation and allow this member to escape without us giving full recognition to what has taken place here."
Blood money
The Jan. 6 insurrection at the U.S. Capitol cost lives and damaged electoral democracy, but at least someone came out a winner. Sen. Josh Hawley, R-Mo., who helped incite the rioters by backing false election fraud claims and egging them on with his now infamous raised-fist salute, has raked in more than $3 million since then — an unusual haul that is being attributed to enthusiasm on the right for Hawley's support of Donald Trump's big lie.
Former President Trump, of course, has long claimed that he actually won the November election, when in fact he lost to Joe Biden by 7 million votes. Trump and his pathetic lie might have faded from the scene quietly had Hawley not launched a baseless challenge of the election certification by Congress. That forced a vote on what would otherwise have been the automatic certification of the results, giving Trump's deranged followers a rallying point. The rest is sad history.