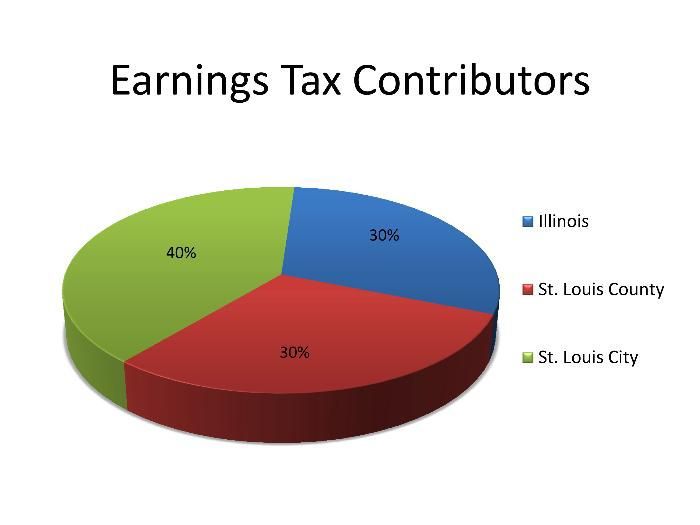 Just five months after reauthorizing the city's 1 percent earnings tax by a nearly 3-to-1 margin, St. Louis voters again face an effort to gut a revenue source that provides about a third of the city's general revenue budget.
This time it's a petition drive calling for an election to amend the city charter in ways that would severely reduce the $164 million a year that the earnings tax brings in. Like the effort that forced the April e-tax vote, the petition drive is the work of retired investor Rex Sinquefield.
Sinquefield's money also is behind two other petition drives in the city. One would amend the city charter to change election dates for city officials. Instead of running for office in a March primary and an April general election in odd-numbered years, candidates would run in August primaries and November general elections in even-numbered years, as candidates for state and federal office do. The idea is to increase voter turnout and save the expense of odd-year elections.
The third Sinquefield-funded petition aims to amend the city charter to allow the city assessor's office to absorb the functions currently handled by the recorder of deeds office. The idea is to streamline government, perhaps saving enough money to buy body cameras for city police officers.
Sinquefield is paying for professional signature-gatherers. Some of them have denied that Sinquefield is behind the effort, said 7th Ward Democratic Committeewoman Marie Ceselski. But political operatives who work for various arms of "Rex, Inc." acknowledge that he's financing the drive.
Better Together, the Sinquefield-funded civic group best known for laying groundwork for city-county reunification, is working to change election dates. A charter amendment would apply to elections for city offices; elections for state entities like school boards and the junior college district would still fall in low-turnout spring elections — as would charter elections themselves. Without city candidates on the ballot in the spring, turnout would be extremely low and outcomes easier to sway.
Pelopidas Inc., Sinquefield's pet lobbying firm, is driving the e-tax effort. It promises elimination of the e-tax for the two-thirds of city households making less than $50,000 and a $500 tax-credit for other city households. Non-residents who work in the city wouldn't get a break. The loss to city revenue: At least $25 million a year.
In 2010, Sinquefield spent $11.2 million to pass the statewide ballot issue that required St. Louis and Kansas City to reauthorize their e-taxes every five years. Both cities did so by huge margins in 2011 and 2016. But now, unwilling to wait another five years, Sinquefield is at it again.
Democracy shouldn't turn on a rich man's whim. City voters asked to sign any of these petitions should politely decline.
Views from the editorial board, opinions from guest and national columnists plus the latest letters from our readers.