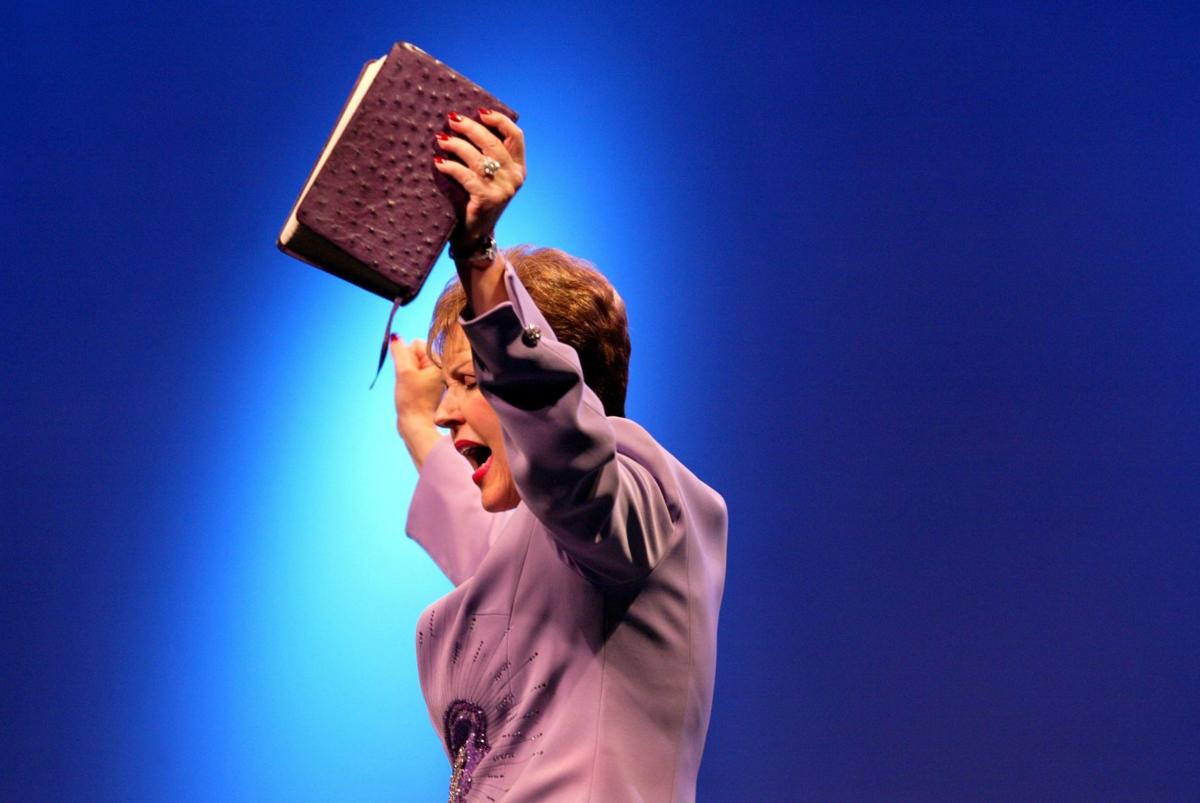 Joyce Meyer Ministries, the flashy Fenton-based televangelist church once hauled before Congress over its lavish finances, got millions of dollars in federal pandemic relief funds. So did the Church of Scientology, among other religious entities. Aid money also went to the anti-tax advocacy group of Grover Norquist, who never met a government-spending program he liked — until now, apparently. Billionaire Kanye West was among the many mega-wealthy luminaries whose companies raked in taxpayer help intended to prevent struggling small businesses from going under.
America still doesn't know where most of the money from the Paycheck Protection Program is going. The relatively little information released Monday raises more questions than it answers.
The $660 billion program offers loans to small businesses impacted by the pandemic. By keeping employees on the payroll through the recession, business owners can get the loans forgiven. This is a good idea that, it's increasingly clear, has been undermined by gross mismanagement.
Even before Monday's disclosure of top program recipients, it was obvious that "small business" wasn't being defined as the mom-and-pop stores or modest manufacturers the phrase conjures up. Much of the money ended up in the accounts of major restaurant chains, law firms, foreign-owned entities and dozens of large, publicly traded companies.
The list of top-dollar recipients released Monday constitutes a small portion of the whole, but the list is telling.
It includes multiple churches and other religious entities, which, though exempt from paying taxes and accounting for their finances, were loaned or granted millions of dollars in tax money. Joyce Meyer Ministries — which received between $5 million and $10 million in PPP money, according to the list — isn't even required to report to the IRS how it spends its tax-exempt income. But a Post-Dispatch investigation in 2003 detailed Meyer's $10 million corporate jet, $2 million home, $5.7 million worth of furniture, $23,000 marble-topped antique commode and other assorted luxuries.
The organization's 2019 annual report listed available assets of $20 million as of Dec. 31 with total assets of nearly $47 million, including hedge-fund and mutual fund investments. Its endowment exceeded $10 million.
What possible justification is there for shoveling millions of tax dollars meant for small business at one of the world's richest televangelists? Or at private equity firms, dozens of major law firms, lobbying firms and other entities that tend to pay their leaders outrageous salaries? As previously reported, even members of Congress who approved the program have cashed in, including Missouri Republican Rep. Vicky Hartzler.
How many other questionable outlays are there? Treasury Secretary Steven Mnuchin still refuses to divulge who got under $150,000 from the program, which constitutes more than 85% of the recipients. Perhaps the administration thought that showing the tip of this corrupt-looking iceberg would make Americans stop asking to see the rest. It should have the opposite effect.
Views from the editorial board, opinions from guest and national columnists plus the latest letters from our readers.