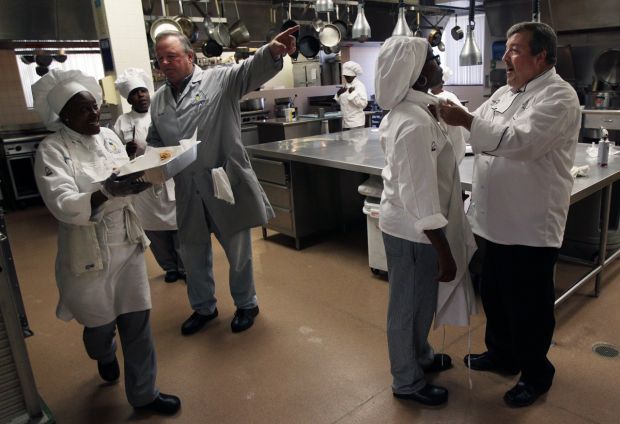 At some point in our country's evolution, we developed certain hard-line philosophies about criminals and redemption that have less to do with justice or deterrence than with revenge. Once a felon, always a felon, the thinking goes. Your record travels with you to the workplace. You lose your right to vote, forever.
Politicians increasingly recognize how counterproductive such policies have been. First of all, Americans have always upheld a standard that a debt paid is a debt canceled, whether it's a loan repaid to a bank or a debt owed to society. Besides, if the goal is to return ex-offenders to the straight-and-narrow path, the surest way to block it from happening is to forever shun and exclude them from reintegration.
Recent actions, one by Virginia Gov. Terry McAuliffe, another by Missouri Gov. Jay Nixon, and another by Missouri legislators, are emblematic of new efforts to help ex-offenders get their lives back on track by restoring certain rights that conviction has stripped away. Nixon issued an executive order last month that halts the practice of requiring applicants for state jobs to reveal their criminal histories up front. The city of St. Louis has observed such a policy since 2014.
McAuliffe recently issued an executive order restoring voting rights to 200,000 convicted felons, citing his long-held belief — one that we share — that there's no justification to forever deny someone the right to vote just because he's served time. McAuliffe's order stipulates that ex-felons must have completed their parole and other post-release obligations, which is fair enough.
Denying ex-offenders the vote has helped skew racial representation at the polls because of the disproportionate representation of blacks and Hispanics in the nation's prison population.
Felony disenfranchisement, as it's known, blocks an estimated 5.85 million Americans from voting, according to statistics collected by the Sentencing Project, a criminal-justice monitoring group. One of every 13 blacks is blocked from voting in America because of a prior conviction, a rate four times higher than non-blacks, the Sentencing Project reports.
In Missouri, the Senate has passed a bill allowing many ex-offenders to expunge their criminal records. Those who committed misdemeanor crimes would have to wait three years after completing their sentence or probation. Former felons would have to wait five years. Some criminals, such as those involved in violent sex offenses, would not be eligible.
This bill appears to be advancing as part of a compromise related to Democrats' decision not to filibuster a GOP-sponsored voter ID bill, which has now passed. We still believe the voter ID bill is wrong-headed and seeks to correct a nonexistent problem.
It's unfortunate that voter ID opponents had to compromise on one important social issue to attain progress on another.