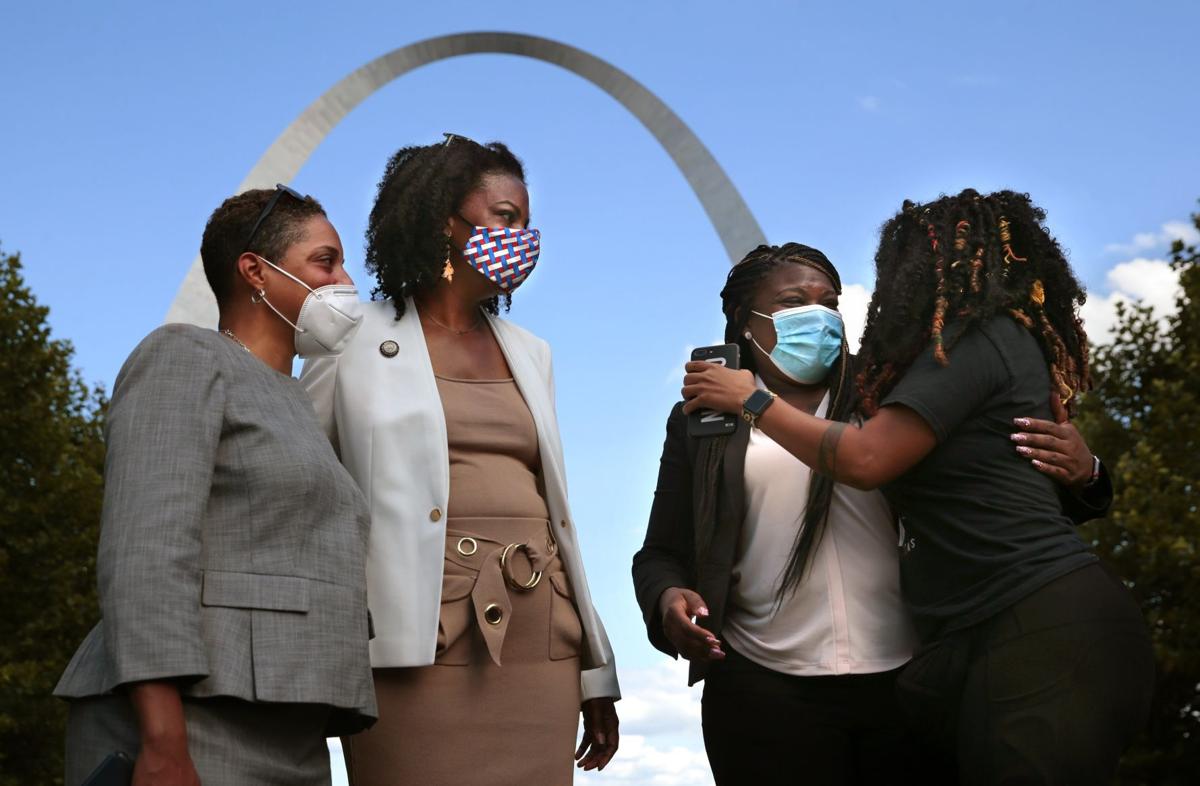 St. Louis Circuit Attorney Kimberly Gardner either needs to step up her game dramatically or get out of the way. It pains us to state it so bluntly, but the profound mismanagement on her watch can no longer be ignored. Voters put their faith in Gardner last year despite a lackluster first term, believing she could turn things around and deliver on long-promised reforms. As an exhaustive report by the Post-Dispatch's Janelle O'Dea and Joel Currier makes clear, Gardner has come up far too short on pretty much every objective performance measure.
Her most experienced prosecutors have abandoned the office, with some citing her mismanagement and lack of prosecutorial vigor as their reasons for leaving. The result is that Gardner now must rely on a bevy of junior attorneys who lack the minimal experience necessary to ensure criminals are brought to justice. When Gardner became circuit attorney in 2017, there were more than 60 prosecutors with a cumulative 500 years of experience. Today, her staff of fewer than 40 attorneys has a combined 150 years of experience in the office.
Few would argue with Gardner's stated intentions of reforming the office to steer the focus away from prosecutions for non-violent or petty offenses and toward putting truly dangerous criminals behind bars. There has, in fact, been a dramatic decrease in non-violent and petty-offense prosecutions. But the same is true of the dangerous felony cases as well. Police are frustrated. Judges are outraged at the incompetence. Victims' families are angry, feeling re-victimized by watching killers and assailants get off with hand-slap, plea-bargain sentences or walk free altogether.
Before 2017, prosecutors annually dropped only around 15% of criminal cases. Under Gardner, the rate has skyrocketed above 35%. In 2019, before the pandemic skewed statistics, fewer than 2,000 cases were cleared, with suspects pleading guilty in 1,100 cases and Gardner dropping 600. (Cases may be dropped for a variety of reasons beyond prosecutorial laxity.) The year before she took over, 3,000 cases were cleared, with 2,300 guilty pleas and only 400 cases dropped. Yet, bizarrely, Gardner claims a 90% felony conviction rate — a fictitious figure at best.
Gardner is clashing with city Comptroller Darlene Green over her multiple, expensive contracts with outside law firms. Gardner overspends her budget and relies on contract work that should be performed in-house. Among her vacancies are the jobs of chief trial assistant and chief of staff — jobs crucial for managing a big office with so many moving parts. Gardner has never been known for her people skills, and as the internal office pressures on her mount, her worst personality characteristics are coming to the fore, former staffers indicate. Loyalty and trust are dwindling.