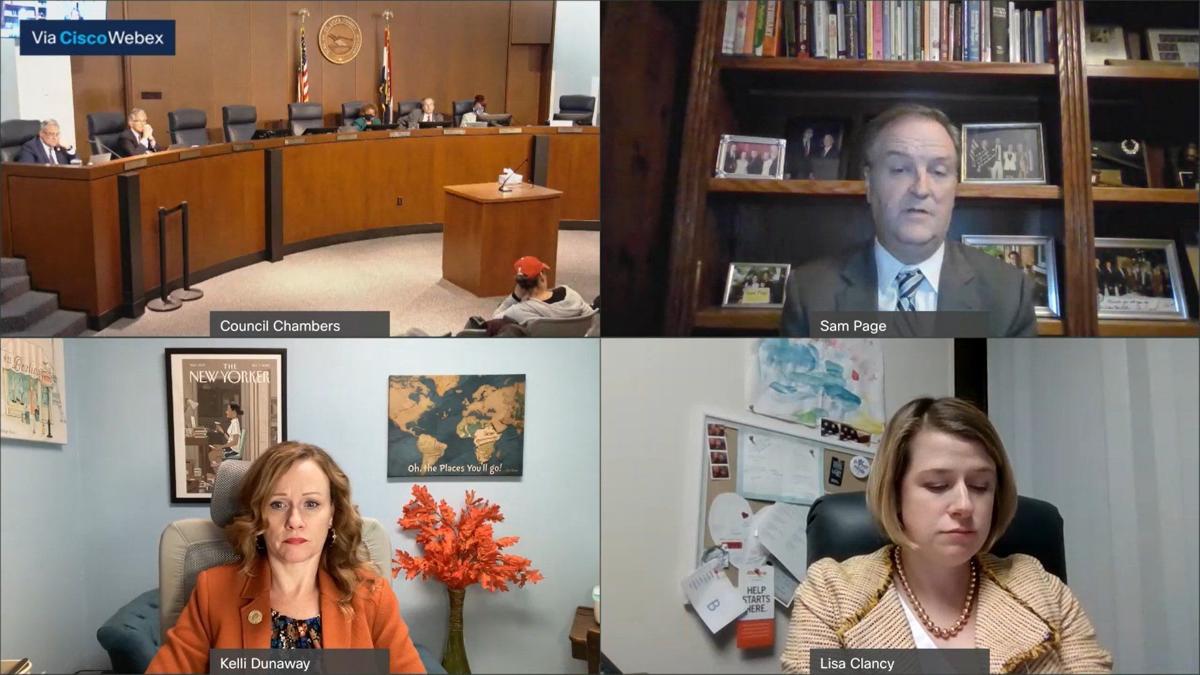 The taxpayer-funded circus in St. Louis County apparently won't be taking down its tents anytime soon. Politicians who should be marching in lock step toward the common goal of keeping county residents safe from a still-dangerous pandemic are instead locked in what looks like a competition to see who can be more incoherent and irrational. Right now, the competition is too close to call.
The County Council approved a mask mandate after weeks of long and bitter public debate that included so much ridiculous misinformation from anti-mask residents that YouTube had to ban video of council meetings from its hosting platform. Rather than take action to curb the spread of misinformation, the council switched hosting platforms.
The council now refuses to enforce its own mask mandate. Chair Rita Days, a Democrat who often sides with her Republican counterparts just to annoy County Executive Sam Page, refused to take the most basic safety steps at Tuesday's council meeting. The council's three Republicans, Tim Fitch, Mark Harder and Ernie Trakas, openly defied the mask mandate. Days, who wore a mask, wouldn't even ask them or defiant audience members to put on their masks.
That prompted a motion for a vote to enforce the measure. Days sided with the Republicans to defeat it.
"The county executive had an opportunity to issue an order for all county buildings in St. Louis County. The county executive did not do that," Days said, failing to note that she is the presiding officer in the independent legislative branch's chamber.
"It is not my responsibility," she said.
Council member Lisa Clancy walked out, later joining the meeting remotely. Page said he also would attend remotely for lack of enforcement.
It was entirely within Days' power to stop the meeting. She had full authority to have police in attendance ask audience members to leave if they refused to obey a lawful order. But no, she didn't want to put officers "in jeopardy," she said. Hers was a demonstration of blind obstinacy, similar to what earns supporters of former President Donald Trump such well-deserved public scorn.
Speaking of obstinacy, Page deserves his own share of criticism for refusing to release results of an investigation involving the county health director, Faisal Khan, who made an obscene gesture at audience members upon leaving a raucous July 27 meeting. Khan also sent a letter to Days on official county letterhead making allegations he couldn't substantiate and calling Fitch a racist. His allegations made national news. Since Page won't publicly refute Khan's official allegations, those stand as part of the public record. That's unacceptable.
Rarely has a group of politicians representing both parties so roundly deserved public condemnation for their conduct. That said, Page does deserve recognition, at least, for the extraordinary patience and self-restraint he has exercised during these ongoing confrontations. If only other politicians at all levels of government followed his example.