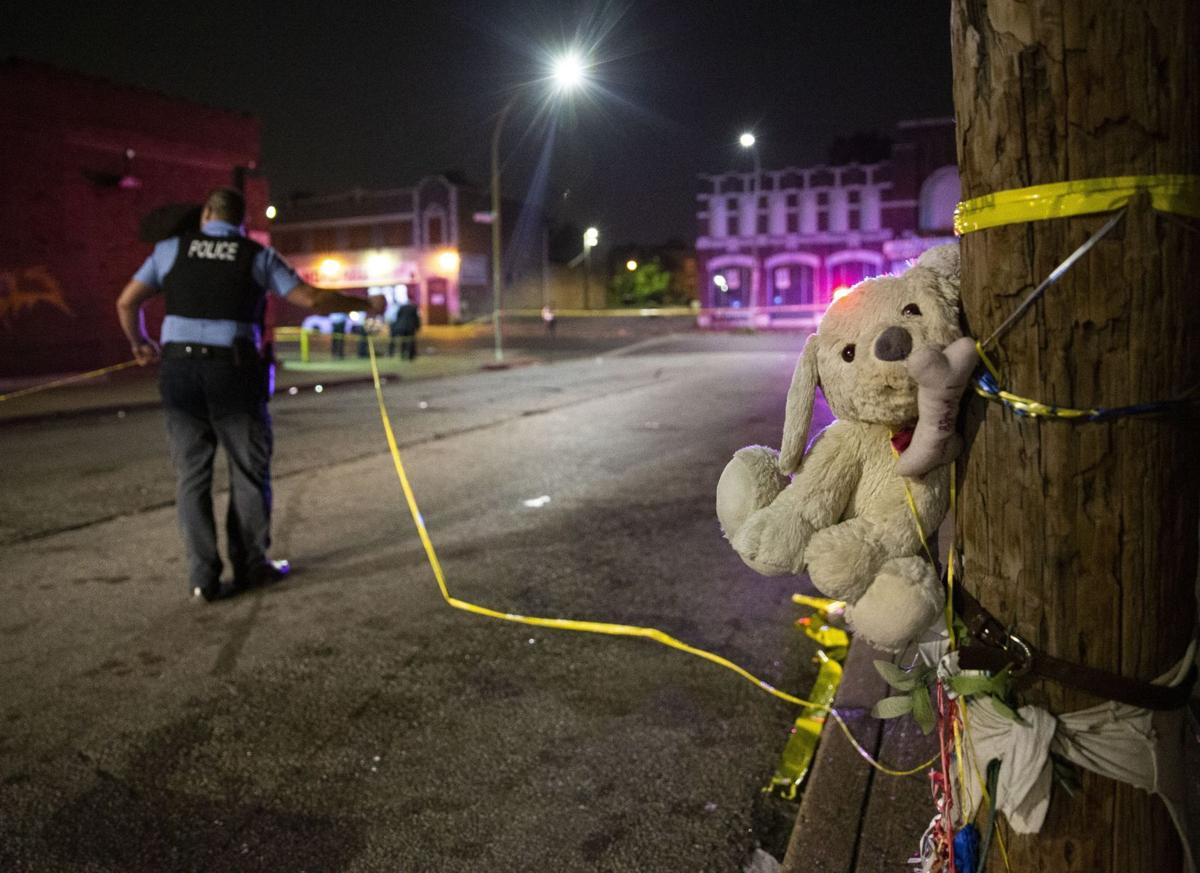 It's past time to ask hard questions about why St. Louis' homicide rate is through the roof this year. Yes, the pandemic and economic downturn have exacerbated personal conflicts and drug violence, which may drive the national uptick in killings. But why is it exponentially worse in St. Louis than elsewhere?
The clearest difference is that, thanks to Missouri's ruling Republicans, it's easier for a criminal to obtain and carry a gun in St. Louis than in most cities. State legislators refuse to allow common-sense measures to address it. Much of this blood is on their hands.
As the Post-Dispatch's Kim Bell reported this week, St. Louis' homicide rate this year has stunned even seasoned police detectives. The death toll for 2020 stood at 194 as of mid-September. Fifty-three were killed in July alone. At this pace, the city will see some 240 homicides this year. That's the highest number since 1993 — when the city was significantly larger. In terms of the homicide rate, St. Louis is looking at a projected 79 deaths per 100,000 residents by year's end, which appears to be higher than that of any other large city in the country.
Some of it surely is attributable to what Police Chief John Hayden termed "shorter fuses" during the pandemic summer. Contrary to the popular notion of St. Louis as a shooting gallery where innocent people routinely face random killings, that's relatively rare compared to the deaths that arise from personal grudges, gang conflicts and domestic violence. The illegal drug trade, always a steady source of violence, has been disrupted by the wounded economy just like everything else.
But St. Louis' homicide crisis didn't start with the virus. Last year, the city logged about 65 deaths per 100,000. Cincinnati and Pittsburgh, with similarly sized populations, stood at 24 and 12, respectively. Even Baltimore, far larger and known for its crime, was lower than St. Louis, at 58.
Are St. Louisans just more violent? That's absurd. The difference is plain: Ohio, Pennsylvania and Maryland, like most states, require permits to carry concealed handguns. Missouri is one of just 15 states that don't. Since Missouri also has no requirement for universal background checks at the point of sale, a barred felon can buy a handgun from a private dealer with no questions asked, carry it almost anywhere, and police have no way to know that person isn't supposed to have a gun until it's too late.
St. Louis officials have repeatedly asked state legislators to allow a permit requirement to carry in the city, to give police a tool to confront gunmen before the shooting starts. The Legislature refuses — and the bodies pile up. Voters should send the GOP a clear message in November that it's time to holster its ideological extremism on this issue.
Views from the editorial board, opinions from guest and national columnists plus the latest letters from our readers.