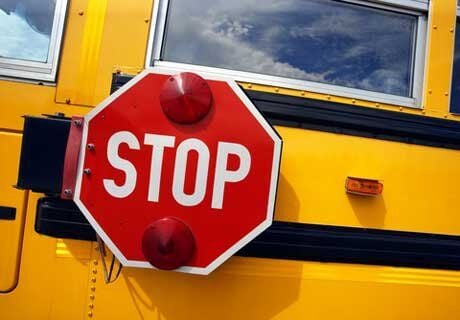 The Missouri Senate was right to reduce funding for an education initiative that would shovel public money to a private organization mired in controversy over charter schools in the troubled Normandy school district and elsewhere. The only question is why the rest of that funding isn't being withheld until there are some clear answers.
At issue is The Opportunity Trust, a St. Louis-based nonprofit that promotes and funds charter schools — that is, schools that operate outside the reach of public school boards but aren't technically private schools.
Charter schools are in part publicly funded, but they are run by independent groups that set their own curriculum and rules, and are tuition-free to public school kids who want to attend. Supporters say they allow innovation without being mired in the public-school bureaucracy. Critics say they draw precious resources away from traditional public schools while avoiding the same level of oversight. The record doesn't indicate they necessarily do a better job of educating kids.
But the controversy surrounding The Opportunity Trust is about more than just the standard debate over charter schools. It's also about tactics. The trust is a well-heeled organization — it brought in $6.3 million in 2019 — and has thrown its weight about with 10 registered lobbyists in Jefferson City. (St. Louis public schools have two.)
Last year, the trust made heavy financial donations to the struggling, provisionally accredited Normandy district, while fighting local opposition to establish the community's first charter school. During that debate, one of the trust's employees, Marcus Robinson, was tapped to become the district's superintendent. Robinson has a long history as a promoter of charter schools, which would seem to be a conflict of interest with his job as superintendent while the charter-school debate still rages. What Robinson doesn't have, the Post-Dispatch reported last month, is the proper certification to be a superintendent, which threatens the district's efforts to become fully accredited.
When the Missouri House recently approved $2 million in the state education budget for an unnamed private organization to "improve public school systems," critics deduced that the money was intended for continued pursuit of charter schools by The Opportunity Trust. In the Senate this week, budget writers of both parties decided to cut $1.5 million from that amount, citing concerns about the transparency of the line item and the group's track record.
If those concerns are valid — and they appear to be — then why leave even $500,000 on the table? It's legitimate to debate the pros and cons of charter schools, but only if those debates are transparent and the interests involved are fully identified. The Opportunity Trust's tactics in Normandy, St. Louis and Jefferson City should be part of that debate, and no public dollars should flow to it until all the concerns are answered.