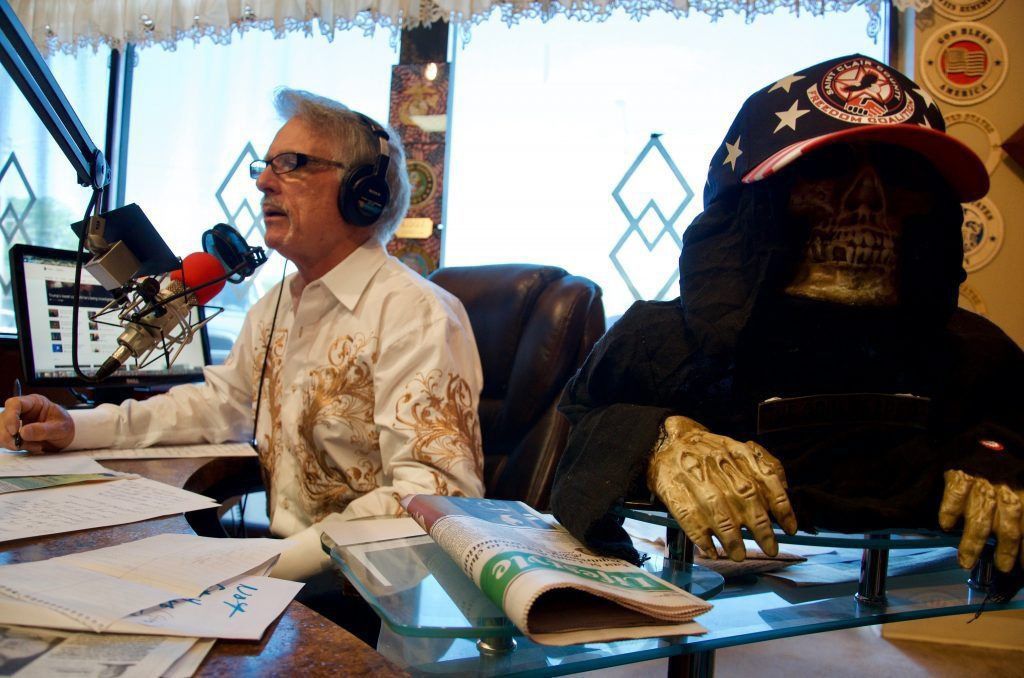 This fact belatedly came to the attention of Democratic Party leaders, who on Saturday called on Burns to resign. Romanik posts his daily broadcasts on the internet, and Burns' comments can be accessed in their entirety. Romanik uses racist and anti-gay slurs and vulgar language without challenge from Burns. Be forewarned that highly offensive language follows.
"When they attack you, you tell the truth, Bob," Burns stated in a March 5 call to Romanik's show. Within a minute of Burns hanging up, Romanik used the word "faggot." Within five minutes, Romanik used the word "nigger" three times, including once in reference to Black Lives Matter protesters. Later in the program he stated outright: "I hate niggers." His radio station logo prominently displays its nickname, "kool killer kountry," with the three K's capitalized.
Romanik typically uses calls from minor celebrities like Burns to assert the legitimacy of his commentary. St. Louis Board of Aldermen President Lewis Reed participated in a 2016 Romanik show but quickly apologized. Most politicians have the sense to stay away. But Burns offers nothing but praise for Romanik.
On Feb. 16, Romanik went into a long-winded commentary with repeated N-word references. In the unedited online podcast, Romanik immediately took a call from Burns, who stated, "I just wanted to say thank you for standing up for what you do. … You're saying the correct things. … I just appreciate that you stand up and tell it like it is."
On Saturday, House Minority Leader Gail McCann Beatty called on Burns to resign: "The fact that Rep. Burns repeatedly called into this show is reprehensible given the host's well-known racist views."
Democratic Sen. Claire McCaskill suggested Burns is stoking the flames by expressing "public support for — and agreement with — an individual who has delivered a constant toxic stream of racist, sexist attacks on his radio show."
Burns and Romanik often chat about patriotism and support for military service members, which was the defense Burns offered Monday. Romanik was one of two white supremacists running in the March Illinois GOP primary. He engaged in vicious personal attacks on his state Senate opponent, Air Force reservist Tanya Hildenbrand, a lieutenant colonel and 28-year military veteran.
Romanik continues to post doctored photos online depicting black men in various poses with a female who has Hildenbrand's face superimposed, always with crude captions attached. Instead of challenging Romanik or defending Hildenbrand, Burns expressed hope that Romanik would win. (He was trounced.)