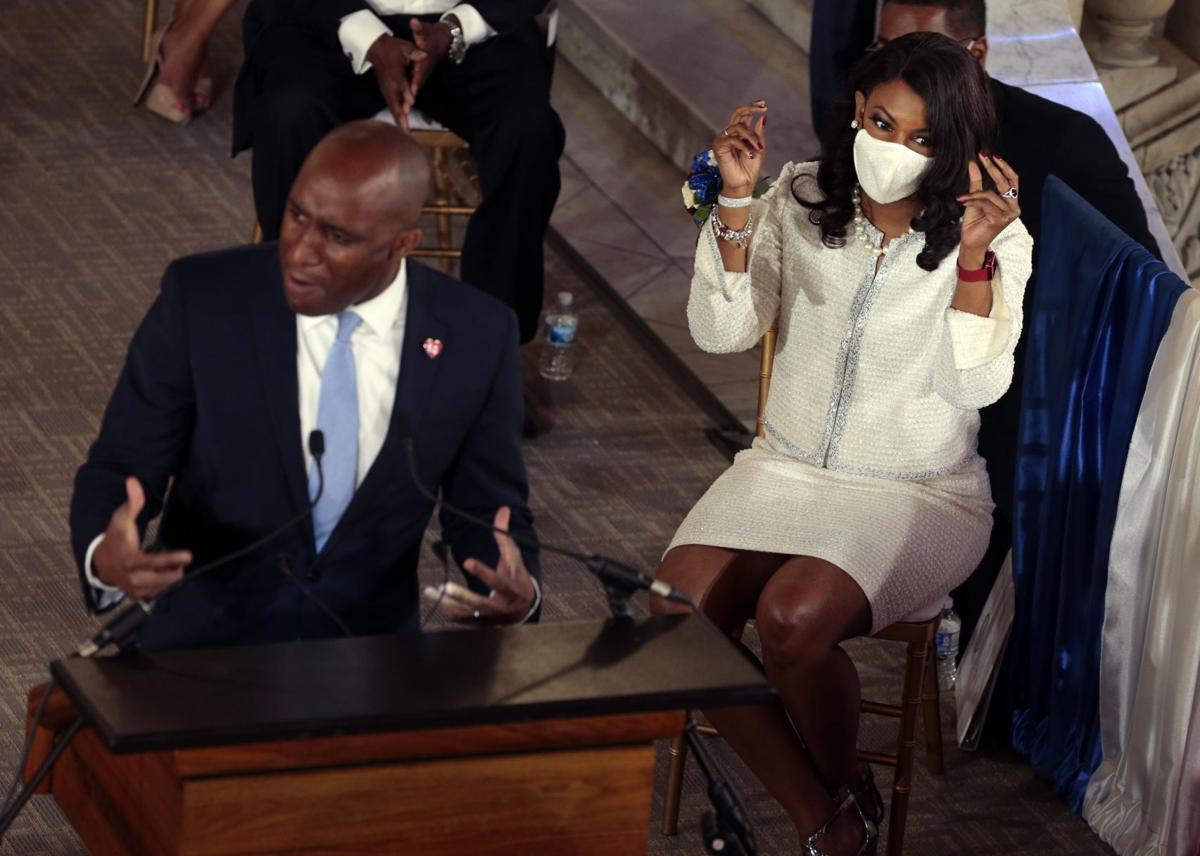 Republicans in the Missouri Legislature are expressing outrage over a move last week by Kansas City Mayor Quinton Lucas to reallocate $42 million of the city's police department budget to fund alternatives to traditional policing. Many of these same legislators spoke out harshly following far less drastic police department budget cuts proposed by St. Louis Mayor Tishaura Jones.
Both cities are experiencing soaring violent crime rates, so it seems understandable that opposition politicians would pounce on any move that appears to weaken the ability of police to protect the public. While many reasonable people are concerned about the effect these decisions might have on public safety, these are decisions that should be made locally, not in Jefferson City. Let local leaders try something innovative while also holding them accountable if their experiments yield disastrous results.
Unlike St. Louis, whose police are locally managed, Kansas City's police are still under state control, led by a governor-appointed board of police commissioners. St. Louis spent 152 years under state management before the city regained control of its police department in 2013. Yet when the state controls a department, it does not fund it or take any responsibility for its failure to stem high rates of violent crime. As should be their right, Lucas and the City Council in Kansas City are pushing to take more responsibility for how crime is fought in their city.
By asserting greater control over police budgeting, Jones and Lucas are also taking ownership of the results — for better or worse.
State Sen. Tony Luetkemeyer, R-Parkville, is among the Republicans slamming Lucas' budget reallocation and threatening state intervention. "This is another example of why this liberal City Council cannot be trusted to control the largest police department in the state," he said, once again exemplifying the hypocrisy of state lawmakers who claim to oppose big government and favor local control yet, in practice, favor increasing state intervention over the affairs of Missouri's two largest cities.
If state lawmakers have better ideas, let's hear them, Lucas responded. "OK, what the hell are you doing to actually keep people from getting murdered in Kansas City?"
Jones and Lucas have the right to experiment with a different approach to crime-reduction, especially since the traditional approaches clearly haven't worked. And both deserve to be judged by the results of their experiments — with local voters ultimately giving a thumbs-up or thumbs-down on the results.
Lucas insists his effort isn't part of the defund-the-police movement sweeping the country. But a $42 million budget cut certainly bears all the hallmarks of defunding. Both mayors owe it to their constituents to explain how their counterintuitive approach of taking funds away from police could actually make their dangerous cities safer. Both also must accept responsibility if their cuts result in greater lawlessness.