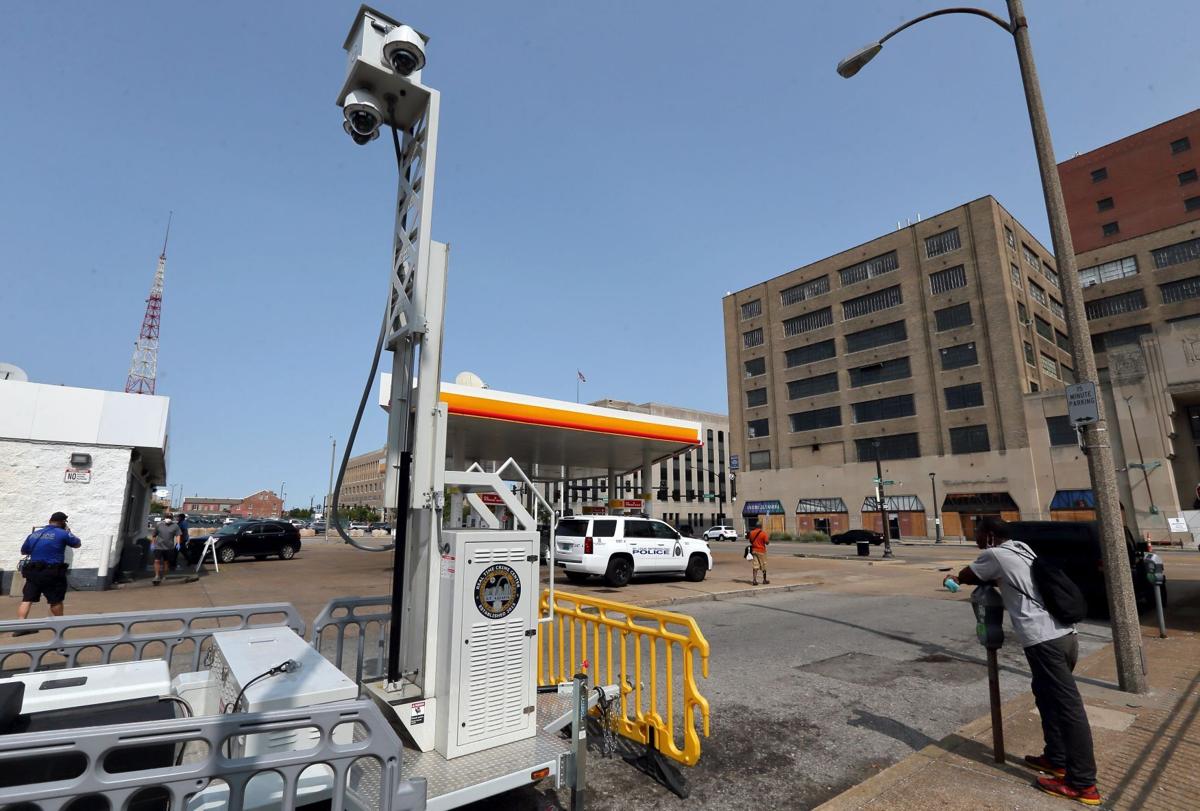 The effort to bring an aerial surveillance program to St. Louis to help catch violent criminals was derailed last week after the Texas philanthropists who were going to foot the bill suddenly pulled out. That effectively killed that controversial plan, but leaders should continue to seek bold tech-based solutions to the city's crisis of violence, which continues to claim lives at an alarming rate.
The murder of 7-year-old Dmyah Fleming along with her father, 26-year-old Darrion Fleming, on Jan. 24 in the Central West End, is just the latest city homicide to catch the attention of the region. The city of St. Louis recorded 262 homicides last year, its most violent on record in terms of homicides per resident. Even more troubling is that less than 30% of those homicides were solved, leaving the murderers free to victimize others. This is why a majority of aldermen supported the aerial surveillance program as a way to help police track and arrest violent criminals. Yet several aldermen opposed to merely giving the program a try.
The proposal was far from perfect. There were valid questions about whether aldermen could even legally require the mayor to enter into a contract with a specific vendor for such a program. But the bill's sponsors and supporters deserve credit for being willing to try something new to help halt criminal impunity and address the violence, which is claiming so many lives and hurting the entire region's ability to grow its population and economy. New solutions, better results and a sense of urgency are what is needed, not this constant refrain of second-guessing.
While many of their concerns were valid and worthy of debate, progressives on the board can't continue to be the party of "no" when it comes to addressing the city's most-urgent issue. "Come live in the 4th Ward so you can see what we're going through," board member Dwinderlin Evans, D-4th Ward, who supported the program, urged her colleagues. "Give us some hope towards some normality of living."
Citizens living in the city's most violent neighborhoods are looking for hope and leadership from City Hall. The high rate at which homicides go unsolved in St. Louis suggests no end to the violence is in sight. That is unacceptable.
Surveillance cameras, whether in the air or on street corners in the most violent areas, are a tool that can help police catch violent criminals, even potentially deter violence in the first place. Technologies such as facial recognition software and license-plate readers are being deployed in public areas across the country and also raise the ire of many liberals concerned about civil liberties. But they are worth trying to help make the city a less deadly place and to give hope to the people living under these unacceptable conditions.