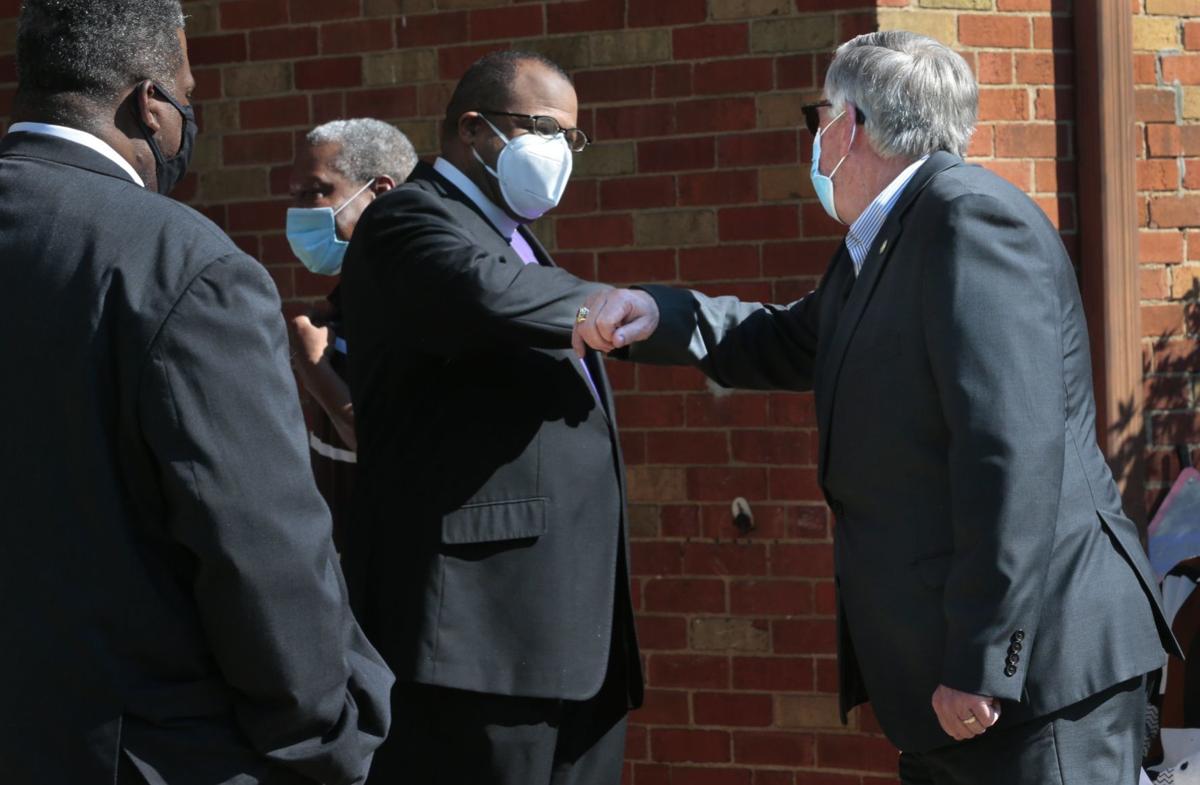 The results are by no means scientific, but they sure are impressive. An unintended experiment in contagion containment occurred in Springfield, Missouri, last month when two hairstylists at a Great Clips salon worked on customers despite showing symptoms and ultimately testing positive for coronavirus infection. They potentially exposed 140 clients and six co-workers.
Amazingly, none of those exposed tested positive or displayed symptoms after being placed on a two-week watch during the normal incubation period for the virus. One factor that might have figured heavily in this remarkable result: All staffers and clients had been required to wear masks, which help reduce the airborne transmission of tiny droplets exhaled by infected people.
Despite the high potential for infection, the result in all 146 cases strongly suggests that masks and other precautionary measures help. Some Republican Party leaders, including President Donald Trump and Missouri Gov. Mike Parson, have previously shrugged off or even openly mocked advisories from epidemiologists that masks should be worn at all times in public and at work. Parson now wears a mask at some public events.
Salons were allowed to reopen on May 5 after Parson's decision to lift his statewide shutdown order. Public health experts had warned that extreme precautions needed to be taken because of how physically closely hairstylists work with their clients. It was a supreme act of irresponsibility on the part of the Springfield hairdressers to continue working for several days after experiencing symptoms of infection. Great Clips received threats serious enough to warrant police investigation, prompting closure of several outlets in Springfield.
Polls suggest that masks have become politicized. A Kaiser Family Foundation poll found that 89% of Democrats and 72% of independents report wearing a mask every time or most of the time when they leave home. But only 58% of Republicans follow the guidelines. Trump has mocked his likely Democratic opponent, former Vice President Joe Biden, for the mask Biden wore at an event late last month, retweeting a photo of Biden with the caption, "This might help explain why Trump doesn't like to wear a mask in public."
Jerry Falwell Jr., president of Liberty University, immersed himself in new controversy and wound up apologizing this week after a misguided attempt to mock a mask order by the governor of Virginia.
Eric Beach, the co-chairman of pro-Trump Great America PAC, told The Washington Post that Biden's mask symbolized his "capitulation" to those who "believe the science, don't question anything and don't show any leadership." Trump, by contrast, "understands that we should question science and should question data as he did with reopening the schools," he said.
The cynics seem to suggest this is all some big joke. Much ado about nothing. We know of about 2 million U.S. victims, including the families of 113,000 who have died, who probably would beg to differ.
Views from the editorial board, opinions from guest and national columnists plus the latest letters from our readers.