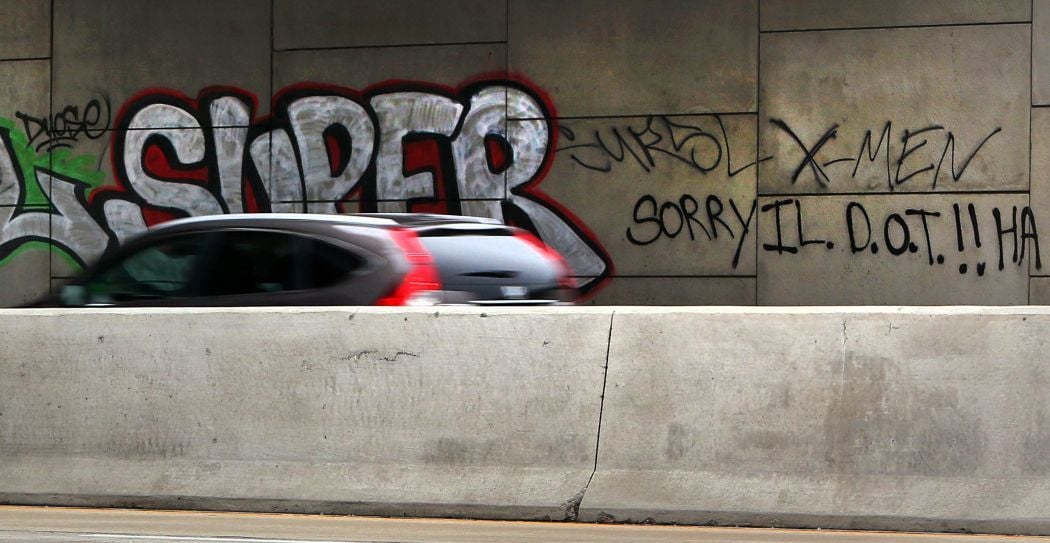 When St. Louis police last week arrested an allegedly pernicious local graffiti vandal known as "Super," they saved taxpayers thousands of dollars in restoration costs to repair further destruction of public and private property.
Some call tagging art, but it is legally and correctly known as felony property damage. And, it is a public nuisance. Graffiti scrawled across buildings highlights neglect and gives the impression of communities that have been abandoned and left in shambles.
It is not fair to residents who are trying to clean up their neighborhoods, often working against a tide of negligent property owners, gang activity and environmental dangers.
Spray painting bubble letters, gang slogans, taggers' names and such further destroys communities plagued with abandoned buildings, strewn with trash and the detritus of neglect. Building owners hit by taggers are discouraged from investing in their properties, and companies or businesses tend to look elsewhere to locate when they see buildings heavily vandalized with graffiti.
Tagging fits into the broken-windows theory of criminology, which says that broken windows in buildings lead to disorder and destabilization of neighborhoods. Graffiti sends the same message.
It has been glamorized in film and literature as a form of artistic expression, and popularized by British artist Banksy, a political activist and film director whose identity is unverified. Banksy's non-graffiti art commands high figures, and his work on public and private buildings is said to escalate the value of the property.
That is not the case for "Super" and others of his ilk. We are not art critics so will not weigh in on the quality of his work, but it does not resemble Banksy's. The alleged vandal who was arrested, David Cox, 33, of St. Louis, was charged with two counts of felony property damage stemming from two incidents.
He is accused of using cans of spray paint to write "Super" in bubble letters across two buildings, one of them the empty Jefferson Arms at 415 North Tucker Boulevard and the same at an apartment building in the 300 block of North Memorial Drive. The damage in each case exceeded $750, police say.
Graffiti vandalism has been on the rise in St. Louis the past couple of years. It was among the top 10 complaints to the city's Citizens' Service Bureau in 2014, when there were fewer than 1,700 requests to remove it from public and private property. Last year there were over 2,400 requests.
By February this year, 365 complaints had been filed, compared with 230 for the same period last year.