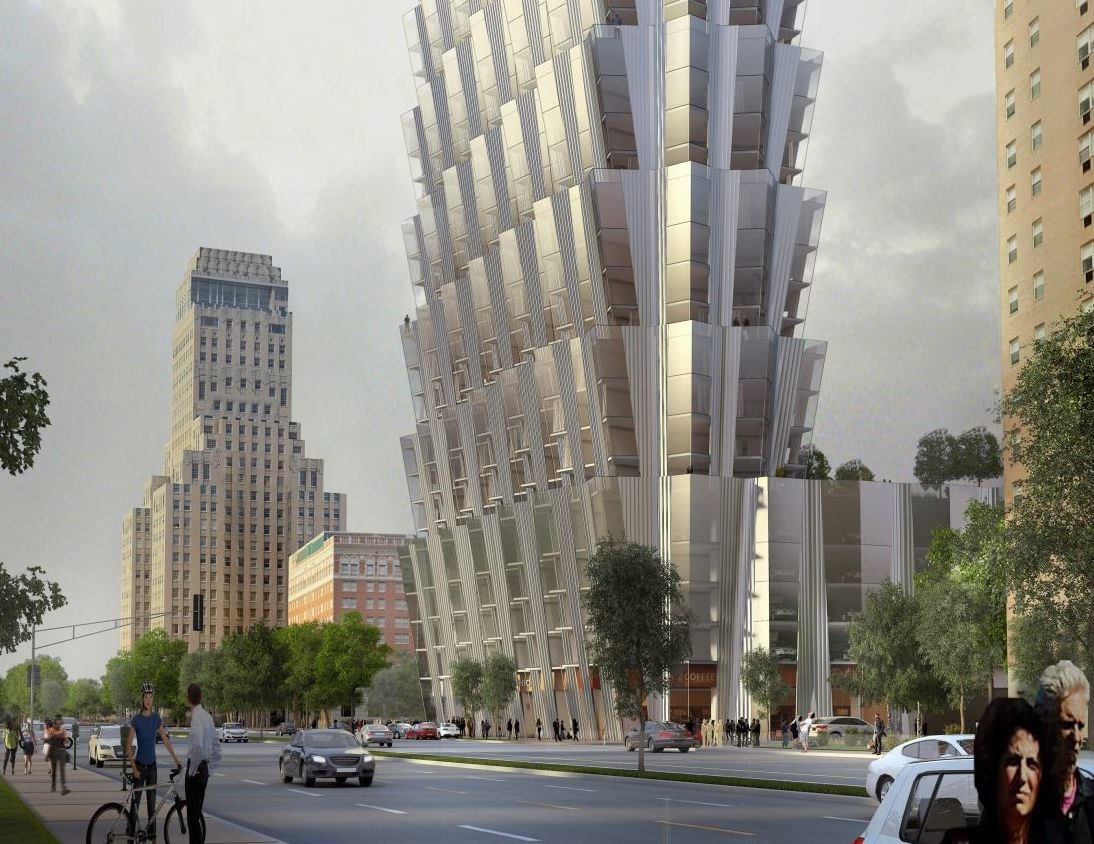 The St. Louis Comptroller's office explains its failure to report $12.6 million in lost revenue last year because of property tax abatements as "purely a computational error." No matter what they call it, the value of those development incentives cost the city $29.6 million. Nearly half of that money would have gone to St. Louis Public Schools and the rest shared among the Zoo-Museum District, the public library and other taxing jurisdictions.
The city continues generously handing out abatements and using tax-increment financing to attract developers. Most of these projects should be economically viable enough to survive on their own without needing help from a cash-strapped city. Abatements freeze a property's assessed value for a specified number of years so property owners don't pay taxes on the value of improvements.
Do the Busch Stadium apartment tower developers really need 20 years of tax abatement from the city? How about developers for the ultramodern One Hundred apartment tower overlooking Forest Park? It'll get a 15-year abatement. Why are city taxpayers subsidizing luxury apartments, business expansions and homeowner upgrades?
These tools should not be abandoned altogether but rather refined and deployed only when they're an absolute strategic necessity. The city's Board of Aldermen hasn't met many abatement requests they don't like. Sorely lacking in their deliberations is the kind of serious scrutiny that all revenue-draining issues deserve.
When an alderman solicits approval for an abatement, the rest of the board's job is to evaluate the financial impact rather than continually falling back on the deceptive practice of "aldermanic courtesy" — the aldermanic equivalent of I'll scratch your back if you scratch mine.
Too little scrutiny results in benefits for well-connected homeowners or developers concentrating their efforts in healthy or upcoming neighborhoods, while not paying taxes for up to 20 years. Meanwhile, underserved areas continue being neglected.
Updated national accounting standards required local governments to disclose the value of tax abatements in annual financial reports for the first time in the fiscal year ending in June. St. Louis Comptroller Darlene Green issued a report in December saying abatements cost the city nearly $17 million.
The office quietly updated the figures last month to show that the actual amount was nearly $29.6 million, the Post-Dispatch's Jacob Barker reported. Tyson Pruitt, a spokesman for the comptroller, said the various arms of city government that contribute to the report caught the discrepancy quickly.