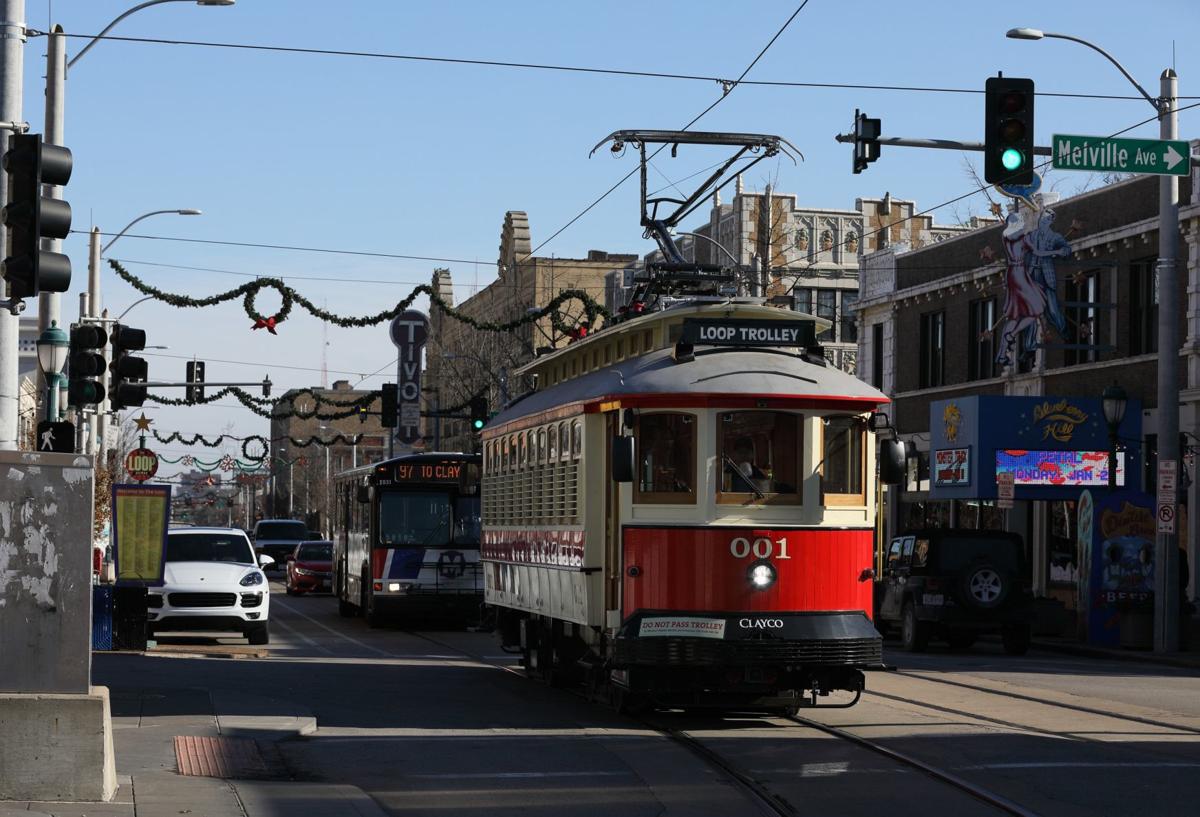 Enough is enough is enough when it comes to additional taxpayer infusions of cash to prop up the Delmar Loop trolley. The latest ask is $700,000 from St. Louis County coffers to keep it running through next year — and there's no guarantee that even that money would keep the trolley alive as it continues to cut back service. It's a relatively small request next to what's already been spent, but given the trolley's track record, it's almost a foregone conclusion that this won't be the last.
It was bad business from the beginning for the trolley's promoters to have failed to foresee the low rider interest and economic challenges that led to the current crisis, and it's bad business for the region's leaders to keep throwing money at it. If this project is still as viable as its promoters claim it to be, let private sources cover these shortfalls. The taxpayers have done enough.
It's been almost 10 years since the first federal dollars arrived for the public-private project to build 2.2 miles of track to run vintage trolleys between the Loop and Missouri History Museum in Forest Park, funded in part by a dedicated sales tax in the trolley area. The idea was always that, eventually, fare income would cover operating costs.
But more than $50 million later, a disturbing pattern has developed in which the Loop Trolley Co. keeps seeking additional public funds while failing to run the system at anywhere close to capacity — all while insisting that near-self-sufficiency is right around the next bend.
St. Louis County contributed $3 million in 2015, when the project was already three years behind its original projected 2012 opening date. In 2017, with the cars still not running, the trolley's operators warned of approaching insolvency. They tried and failed to get another $500,000 from the taxpayers before a private donation came through.
The trolley finally opened for business last November, though under a limited schedule because of the continuing delay in getting one of its three cars on the tracks. By summer, it reported dismal ridership numbers.
Now, the Loop Trolley Co. is again warning of insolvency, requesting $200,000 from the county to prevent insolvency by November and another $500,000 for next year's operating expenses. The system intends to further reduce services imminently as a cost-cutting measure. The trolley is getting further from, not closer to, carrying its own financial weight.
As County Executive Sam Page noted in a letter outlining the request, allowing the trolley to die so soon after its launch would send a terrible message about the viability of future projects in the region. But throwing good public money after bad business isn't the solution if the sales tax, private donations and fares aren't enough to keep the cars running.