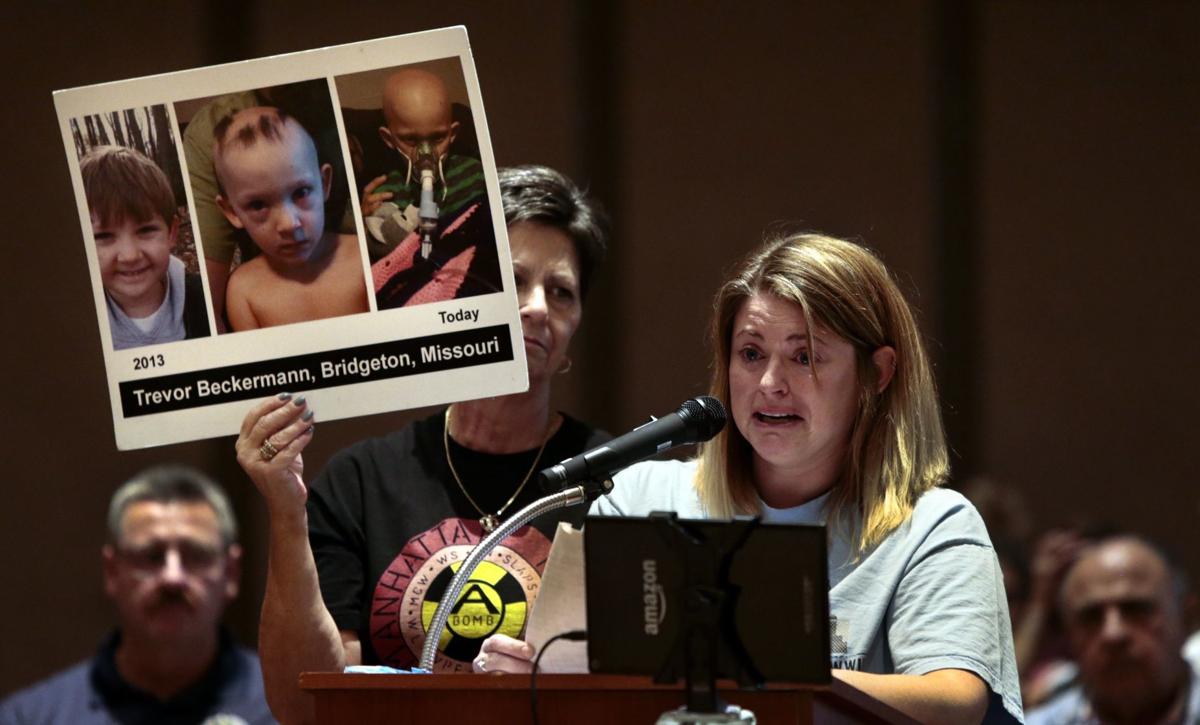 The Environmental Protection Agency plans to impose a new rule designed specifically to keep the public in the dark about what the agency is up to. The apparent rationale is that an uninformed public is better for EPA than a public that understands and protests when dangerous environmental policies and practices are being put in place.
The new rule, which could be published in the Federal Register as soon as Wednesday, would allow political appointees to veto Freedom of Information Act requests without explanation, according to the political newspaper The Hill. Considering EPA's heavy involvement in cleanups of environmental disaster zones near St. Louis, including radioactive waste buried at the West Lake Landfill, this new rule could radically affect Missourians' access to information that directly affects their lives and health — information the Trump administration might not want you to know.
Public-information laws, including Missouri's Sunshine Law, are designed to increase government transparency and accountability. Information requests are a major way journalists and other watchdogs can require government officials to hand over information they would otherwise prefer to keep secret. This is a major way wrongdoing gets exposed.
The EPA is among the government agencies that receive the highest number of public-information requests, especially at a time when the Trump administration is working to relax environmental regulations to help big mining and petroleum businesses that donate heavily to Republican campaigns. EPA Administrator Andrew Wheeler previously spent eight years lobbying for a coal-mining company whose owner donated heavily to President Donald Trump's election campaign.
Under the new public-information rule Wheeler signed last week, he and other EPA political appointees will be allowed to review all documents and other materials under consideration for release, The Hill reported. Those officials will receive effective veto power over the documents' release without having to provide a detailed reason for the denial.
The explanation can be as terse as "no records" were found in response to the request — even if hundreds or thousands of pages were actually found. If the information is deemed embarrassing, legally compromising or, say, too revealing about the friendly interplay between regulators and the businesses they regulate, the EPA can simply invoke the "no records" response.
UPDATE: Since this editorial first published, The Hill updated its story to include a response from EPA disputing the interpretation of new authorities reportedly granted to appointees.
"The new regulation does not grant any additional authorities to 'reject' FOIA requests by claiming 'no records.' A response that yields 'no records' is simply a request in which a search has been conducted and no responsive records are found, it is a frequent determination that has existed since the passage of the FOIA, and has been available to any official authorized to issue FOIA determinations. This new regulation brings EPA into compliance with the law, which the Obama administration ignored," said Michael Abboud, EPA spokesman.
Any such rule would run directly contrary to the agency's official position that it applies a "presumption of openness" — which implies that the decision of whether to comply with or deny an information request is automatically weighted toward release. In addition, regional offices, such as the one overseeing the West Lake Landfill partial cleanup, would no longer be authorized to handle local freedom of information requests. Only the national office is authorized.
Experience tells us, as journalists, that officials at all levels of government most often reduce transparency when they have something to hide. The Trump administration seems to be working overtime to confirm those suspicions.
Views from the editorial board, opinions from guest and national columnists plus the latest letters from our readers.