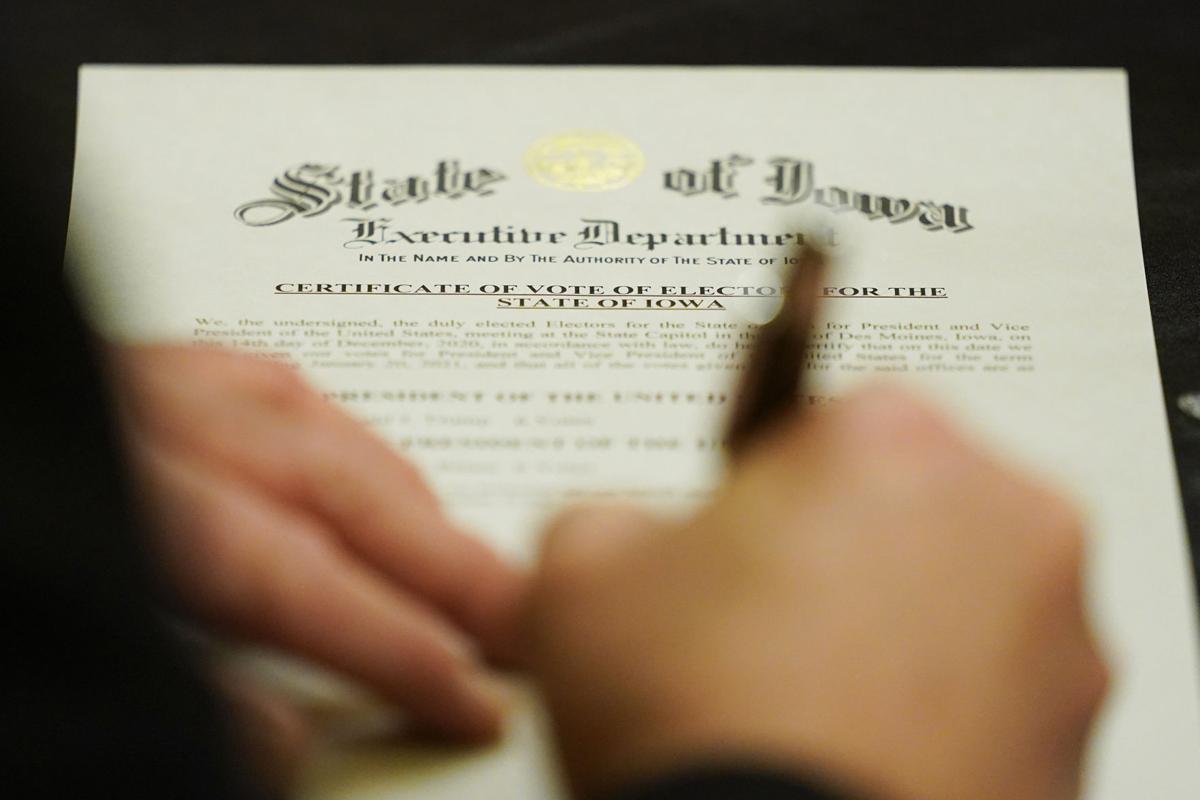 Demonstrations in Washington by those who refuse to accept President Donald Trump's election loss turned violent Saturday, with multiple stabbings. The Michigan state Capitol building had to be closed Monday after officials cited "credible threats of violence." Officials in other battleground states are facing physical intimidation at their homes and offices.
The rising mayhem has a clear source: Trump's barrage of tweets falsely alleging mass voter fraud. Are Republican so-called leaders like Senate Majority Leader Mitch McConnell and Missouri Sen. Roy Blunt just going to wait until someone is dead before they publicly demand that Trump acknowledge defeat? With the Electoral College vote confirmed in President-elect Joe Biden's favor, all elected officials in Washington must start defending democracy instead of Trump and his ridiculous assertions.
Biden's victory wasn't even close. The absence of evidence proving fraud is not a matter of conjecture but fact, as proven by the dozens of cases by Trump's legal team that have been summarily thrown out of courts around the country. Trump's repeated claims that he won the election are based on absolutely nothing but his determination to remain in office after losing.
In falsely claiming he won, Trump has spread baseless conspiracy theories against state election officials of both parties. The most powerful person in the world, with tens of millions of followers, is slandering specific Americans — including Republicans — for doing their jobs in good faith. It's hardly surprising that some of those officials and their families have received death threats. Trump has yet to condemn such threats. He cares no more about the safety of individual Americans than he does the sanctity of American democracy itself. Even as the violence has escalated, so has Trump's dishonest and dangerous rhetoric.
Trump's lies made what should have been a routine process on Monday — the formal casting of Electoral College votes in state capitals around the country — into a shameful spectacle of protests and fear. In Michigan, Pennsylvania and elsewhere, electors were escorted by armed guards as they gathered to cast their votes. Arizona had to conduct its Electoral College vote at an undisclosed location to avoid trouble while carrying out its constitutionally mandated duties.
The complicity and cowardice displayed by McConnell, Blunt and most of their GOP colleagues toward Trump's scorched-earth assault against democracy has been inexcusable. Monday's Electoral College vote means they can no longer avoid recognizing Biden's victory by hiding behind the flimsy excuse that the result wasn't "official."
Expect Trump, of course, to continue trying to engineer this coup as Congress prepares to formally count the electoral ballots on Jan. 6. But Republican leaders can accurately declare that the electoral votes have been cast, Biden's victory is undisputed, and the dangerous rhetoric, threats and lies must stop. Anything less puts the blood squarely on their hands.