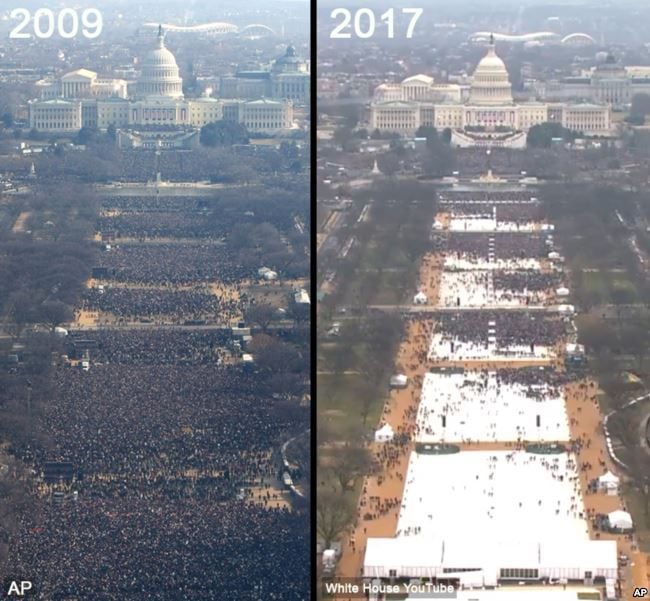 By The Washington Post's count, President Donald Trump has now made more than 19,000 false or misleading statements in office. America has never had a president so contemptuous of facts, so dismissive of truth. The question is whether Trump's unprecedented mendacity is a temporary cloud over American politics or a new normal that future presidents will emulate. For the sake of the republic, the latter must not be allowed to happen.
Trump's legacy of lies in office began the day after his inauguration, when he combatively made the easily debunked claim it was the largest inauguration audience in history. (Barack Obama's first inauguration was larger.) What was shocking isn't that crowd size is important, but that it isn't. If the new president would brazenly lie about something trivial, what important things might he also lie about? America would soon discover.
Early on, Trump, still nursing a bruised ego from losing the popular vote, pushed the lie that millions voted illegally. He even appointed a commission, which couldn't find any evidence. Trump also continued his original pre-election lie that undocumented immigrants are more likely to commit crimes than others — the opposite of true, statistically. That bigoted lie ultimately fueled a border policy that led to mass caging of children.
Trump has lied for years about the fact that the Russian government meddled in America's election to help him. It led to one of the most shameful moments in presidential history, as Trump stood on a stage in Helsinki in 2018, next to Russian leader Vladimir Putin, and told the world he took Putin's word over that of U.S. intelligence.
The list goes on, far too long to recount here. Trump inherited a rising economy, the trajectory of which barely changed before the pandemic, yet he has repeatedly claimed the economy was falling and he "turned it around." Trump claimed Obama left America unprepared for the pandemic, when in fact it was Trump's administration that let the nation's preparedness lapse in the three years since Obama left. Even now, Trump is lying about the availability of adequate coronavirus testing.
Trump lied his way through the impeachment investigation, confident that pliable congressional Republicans would look right at incontrovertible evidence of his abuse of power and pretend not to see it. More recently, he has promoted the slanderous lie that a young campaign worker was murdered for having an affair with cable news host Joe Scarborough — a lie Trump cruelly hammered at, again and again, ignoring the heart-rending pleas from the woman's family to stop.
Trump's shameless dishonesty is outside the bounds not only of presidential behavior but of civilized behavior. Americans shouldn't forget that — and shouldn't tolerate any other politician who emulates it, now or in the future. Going forward, the normalization of Trump's willingness to spin "alternative facts" would be more dangerous than even Trump himself.