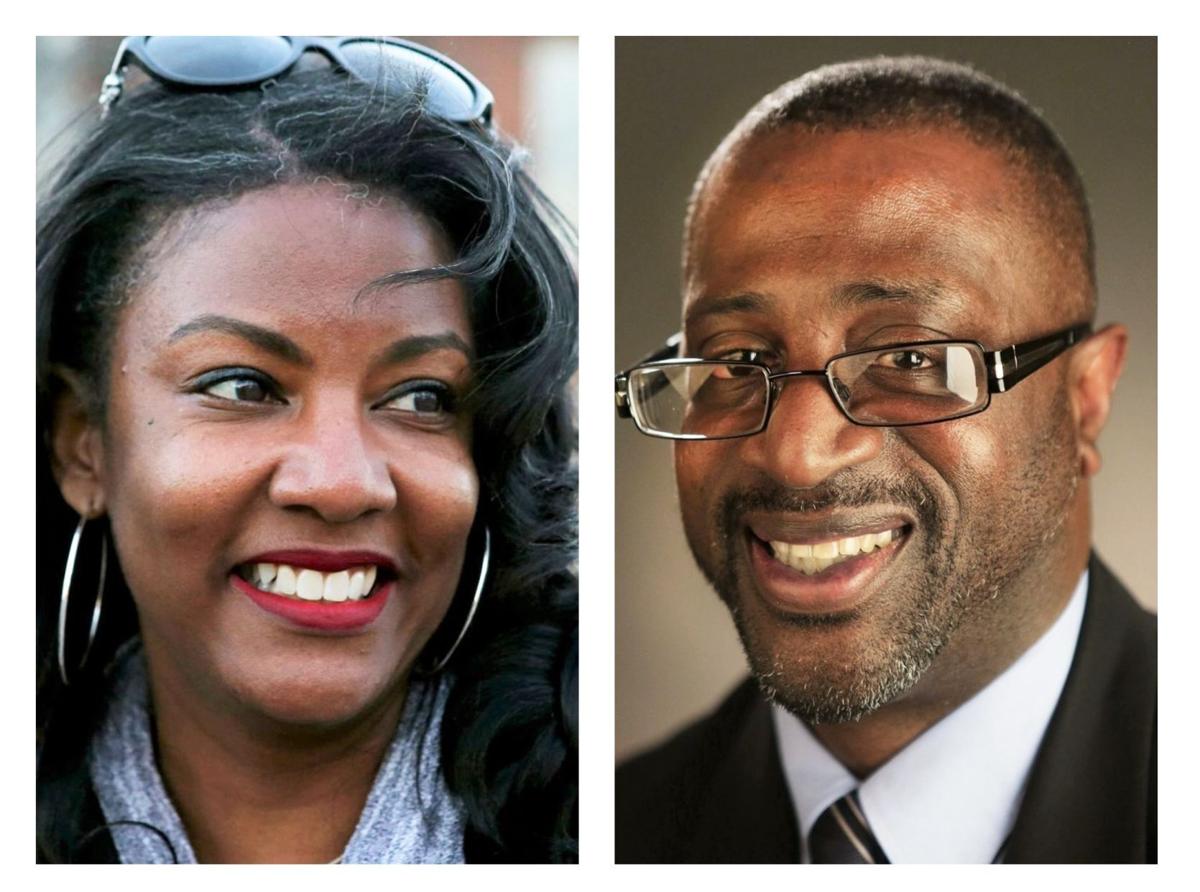 CLARIFICATION: IFS Securities Inc. employed investment banker Craig Walker as a senior vice president. He was not the company's owner. The editorial posted online July 30 and published in print July 31 was unclear about his employment status. Further, he was not involved in the breaches of fiduciary duty that led to SEC action against the company.
It is easier for a camel to pass through the eye of a needle than for taxpayers to get Treasurer Tishaura Jones to account for the multimillion-dollar contracts she awards to her acquaintances. Among her more curious contracting decisions were those that handed hundreds of millions of dollars in financial management contracts to a convicted fraudster and a Mississippi associate whose companies, the federal government says in court, deserve punishment for improperly managing a $6 million Illinois municipal bond issue.
These two cases underscore exactly why St. Louis voters should decisively end Jones' tenure as treasurer by selecting her challenger, Alderman Jeffrey Boyd, in Tuesday's Democratic primary. She has repeatedly doled out multimillion-dollar contracts without proper oversight using procedures that city legal officials say render the contracts invalid. Yet she executes them anyway, scoffing at the checks and balances that allow American democracy to function properly.
St. Louisans have been down this road before. Jones' father, disgraced former Comptroller Virvus Jones, served a year and a day in federal prison for felony tax fraud. Indicted with him was Craig Walker, convicted and imprisoned in 1995 for mail fraud, conspiracy to commit mail fraud, conspiracy to obstruct justice and encouraging perjury.
The Securities and Exchange Commission last year named Walker's company, IFS Securities, along with Brandon Comer of Comer Capital Group in a federal lawsuit alleging a breach of their fiduciary duties in the management of a bond issue for the Harvey, Illinois, library district. Comer derived "ill-gotten gains" as Harvey's municipal adviser by failing to alert officials to the fact that Walker's and Comer's companies had more than an arm's-length relationship with each other. They have partnered on multiple bond issues, with Comer as the adviser and Walker's company as the underwriter, including in St. Louis under Jones' direction.
Underwriters and municipal advisers maintain "an arms-length relationship," the SEC complaint says, because the adviser's mission is to get the best terms possible for the entity he represents. The underwriter's goal is to maximize his own profits while finding investors for the bonds. But in this case, the two worked together and victimized Harvey in the process, the SEC complaint says.
Walker's company ultimately reached a settlement after the SEC charged it had "willfully" violated rules prohibiting "deceptive, dishonest, or unfair practice." Comer's case is still in court, and the company denies any wrongdoing.
Yet, these gigantic warning signs continue to be ignored. Jones' contractual arrangements scream for independent scrutiny. Since the SEC lawsuit was filed in June 2019, Comer Capital has handled multiple bond issues and other financial transactions for Jones' office totaling $109.3 million, including one for St. Louis Lambert International Airport. Walker's online biography lists Lambert as one of his "recent" underwriting clients. IFS Securities shut down late last year as federal fraud investigations expanded.
Voters deserve to know exactly the kind of heavy baggage Jones has dumped on this office. Voters should send her packing on Tuesday, and make sure she takes her baggage with her.
Views from the editorial board, opinions from guest and national columnists plus the latest letters from our readers.