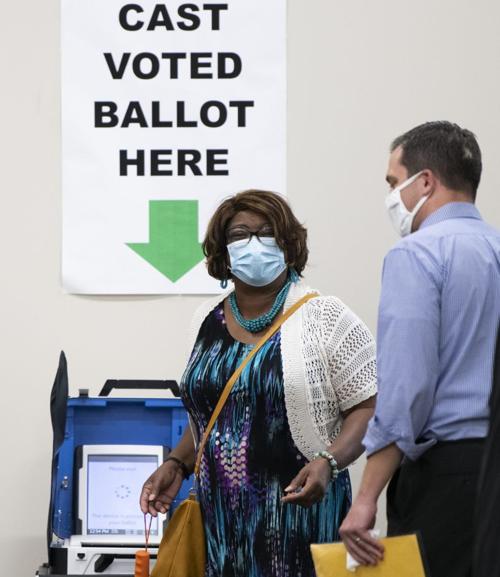 Two important proposed constitutional amendments appear on the statewide ballot for the Nov. 3 election, and voters should take special care not to be deceived by language deliberately designed to mislead them. Of particular concern is Amendment 3 on the ballot, which deserves a resounding "no" vote in order to send an unequivocal message to the Legislature to stop trying to circumvent the will of the people.
Amendment 3 has been appropriately nicknamed "Dirty Missouri" because of its veiled attempt to reverse provisions of the 2018 "Clean Missouri" amendment, which voters statewide approved by 62%. In other words, Republicans joined Democrats in a commonsense vote to clean up an election process that permits wanton partisan gerrymandering of district maps, among other practices that were ripe for wholesale reform.
Legislators hated the 2018 amendment because, unless reversed, it will impose an independent state demographer on them to redraw their districts in ways to ensure more equal partisan representation. The Clean Missouri measure would take away their ability to draw districts to protect a given party's control, thus keeping representation lopsided and unrepresentative of the voters who live there. Democrats get to keep their districts, and Republicans get to keep theirs, almost in perpetuity.
Lawmakers spent the early part of the 2020 regular session concocting Amendment 3, which is designed specifically to reverse Clean Missouri. They designed the amendment's wording to disguise its intent, placing at the top of the question a ban on lobbyist gifts and a reduction of campaign-contribution limits. Who would vote "no" to that? At the bottom was a provision to restore the old gerrymandering process. But it was so vaguely worded that a judge ordered it to be revised.
The result on the ballot is still deceptive, but at least it specifically asks (as the final bullet point) whether voters want to "change the redistricting process voters approved in 2018" by replacing the independent state demographer with a commission appointed by the governor. The reference to 2018 is a nod to the fact that voters have already spoken clearly on this matter. Don't let lawmakers reverse this already-decided matter. Vote no on Amendment 3.
Amendment 1 also contains some tricky language. Since 2019, only the governor and state treasurer have been subject to the two-term limitation on holding their elective offices. The question is whether the limitation also should apply to the lieutenant governor, secretary of state, state auditor and attorney general. Although there's much to be said for experience, limiting statewide elected officials to two four-year terms is the right thing to do. The longer they stay, the easier it is for corrupting influences to hold sway over their decision-making. Besides none of those unlimited statewide offices deserves to be treated differently from the term-limited ones. So we recommend voting yes on Amendment 1.
Views from the editorial board, opinions from guest and national columnists plus the latest letters from our readers.