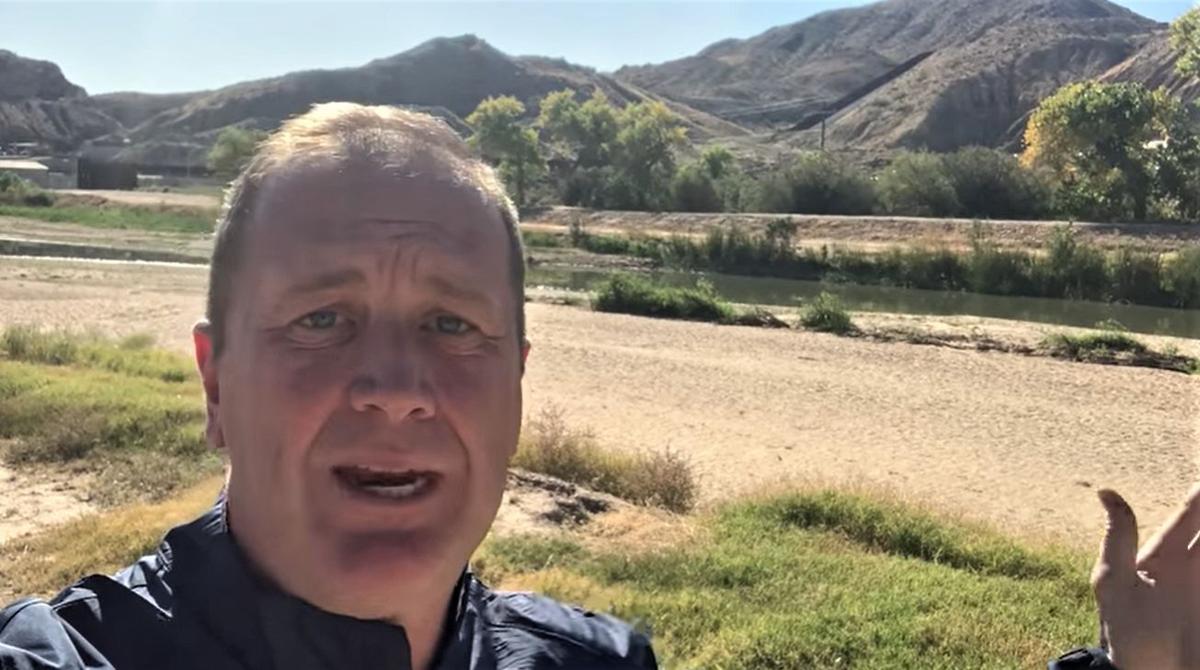 In a transparent political stunt reminiscent of his silly lawsuit against China's government, Missouri Attorney General and U.S. Senate candidate Eric Schmitt recently traveled to Texas to pose in El Paso and promote a lawsuit attempting to force the Biden administration to resume building Donald Trump's border wall.
Schmitt's office says he used campaign funds for his trip, but the state paid for the press secretary who accompanied him. So, as with his dangerous litigation attempting to coerce schools into dropping their mask mandates, Schmitt is pandering to the worst elements of the far right for the sake of his Senate campaign — and he's using public resources to do it.
When Schmitt filed suit last year against China for unleashing the coronavirus on Missouri, he had to know there was zero chance that a hostile superpower on the far side of the world was going to give a moment's thought to saber-rattling from Jefferson City, Missouri. The point of the suit was to allow Schmitt to talk tough against a frequent Trump target. If Schmitt really cared about the pandemic's damage to Missouri, he wouldn't have subsequently sued school districts over mask mandates.
Having gone after China (check) and mainstream medicine (check), Schmitt now turns his guns on the southern border. Which, to be clear, is nowhere near Missouri's state borders.
Whether Trump's wall is the solution to America's complex immigration issues is highly debatable, but it's not a debate that logically should involve the Missouri Attorney General's office. Yet there was Schmitt, all over Twitter, standing on the banks of the Rio Grande to announce the suit being jointly filed by his office and the Texas Attorney General's office.
The state-paid press secretary for Schmitt's office, Chris Nuelle, initially told the Post-Dispatch the trip was fully state-funded. He later specified that "the state paid for my trip, the campaign paid for Eric's trip."
Schmitt can't have it both ways. If the Texas trip wasn't the campaign stunt it clearly looked like, why use campaign funds for part of it? And if it is a campaign event, how can he justify bringing a state employee at state expense — an employee who was quoted, in his official capacity, saying that Missouri's role in the suit is valid because it highlights "Joe Biden's failure to secure the border"?
That sounds like a campaign spokesman talking, not a state-government spokesman who in theory works for all Missourians, including Biden supporters.
The upshot is that Schmitt is once again promoting his Senate candidacy with official actions that are either bad policy born of cynical politics (like the anti-mask lawsuit against schools) or have nothing to do with Missouri (like the China suit and now the border suit). That's unbecoming for both an attorney general and an aspiring senator.