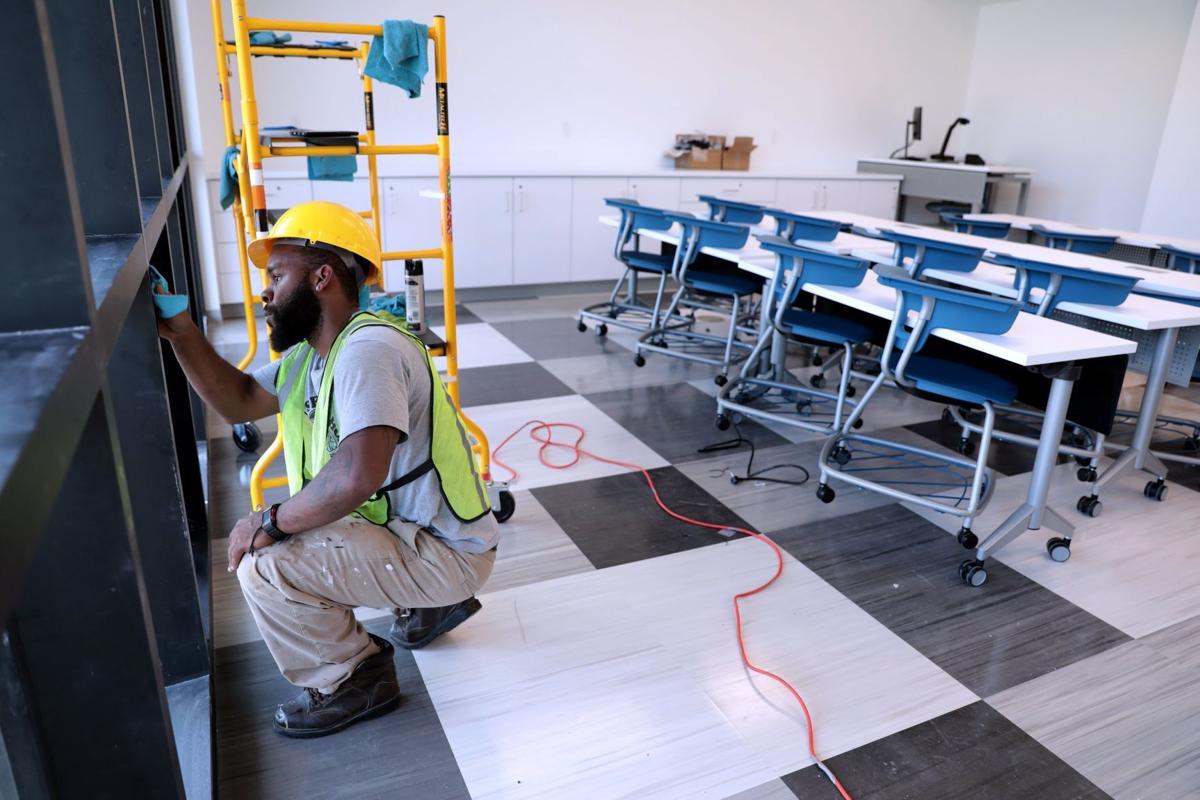 St. Louis city and county voters have an opportunity Tuesday to markedly influence the region's economic trajectory in a ballot referendum about boosting the funding stream for St. Louis Community College. The bad news is that Proposition R entails a modest property tax increase. The far-better news is that boosting the quality of instruction, enrollment and student performance promises to enhance the entire region's ability to compete in the employment marketplace and uplift the local economy. We recommend a yes vote on Prop R.
St. Louis County tax watchdog Tom Sullivan offered a spirited argument against the proposition on our July 23 op-ed page, and the main points he made deserve careful voter consideration. The community college has seen a sharp decline in enrollment over the decades since it was last granted a property tax increase. He questions the need for a tax increase to fund an institution whose enrollment numbers have dwindled.
The enrollment decline is a reverberation of the overall population decrease afflicting both the county and the city. Just as St. Louis Public Schools has experienced, when student enrollment declines, so do the crucial revenues needed to hire quality instructors and maintain facilities. Sullivan's argument leaves out a lot of additional factors that more than justify a higher investment.
St. Louis employers are begging and pleading for help filling job vacancies — provided applicants have adequate skills and training for those positions. There is particularly high demand for nurses and technicians in the area's growing medical sector. The geospatial and computer-coding sectors also face explosive growth. Many college-age students are finding university tuition and expenses to be so far out of reach that it's not worth the years of debt that would follow. They need an alternative, and St. Louis Community College must be prepared to meet their demands for a quality, marketable education.
The last thing St. Louis needs is for local employers to fill their talent requirements with outside hires. Other businesses considering a move to St. Louis are deterred when they realize they can't meet their employment needs locally.
The region's future hinges on the ability to reverse the current population decline and, equally important, stabilize the tax base. A better-educated workforce earns higher pay, which translates into more tax revenues along with greater disposable incomes to spend in stores and restaurants. That serves as a bigger enticement for business expansion, which further grows the economy.
Graduates of St. Louis Community College are estimated to earn $10,000 a year more than their counterparts who only have high school degrees. That's more money pumped into the local economy. The property-tax increase — 8 cents per $100 valuation — would not add a noticeable burden to the average homeowner's bill, with this investment paying big potential benefits in future years.