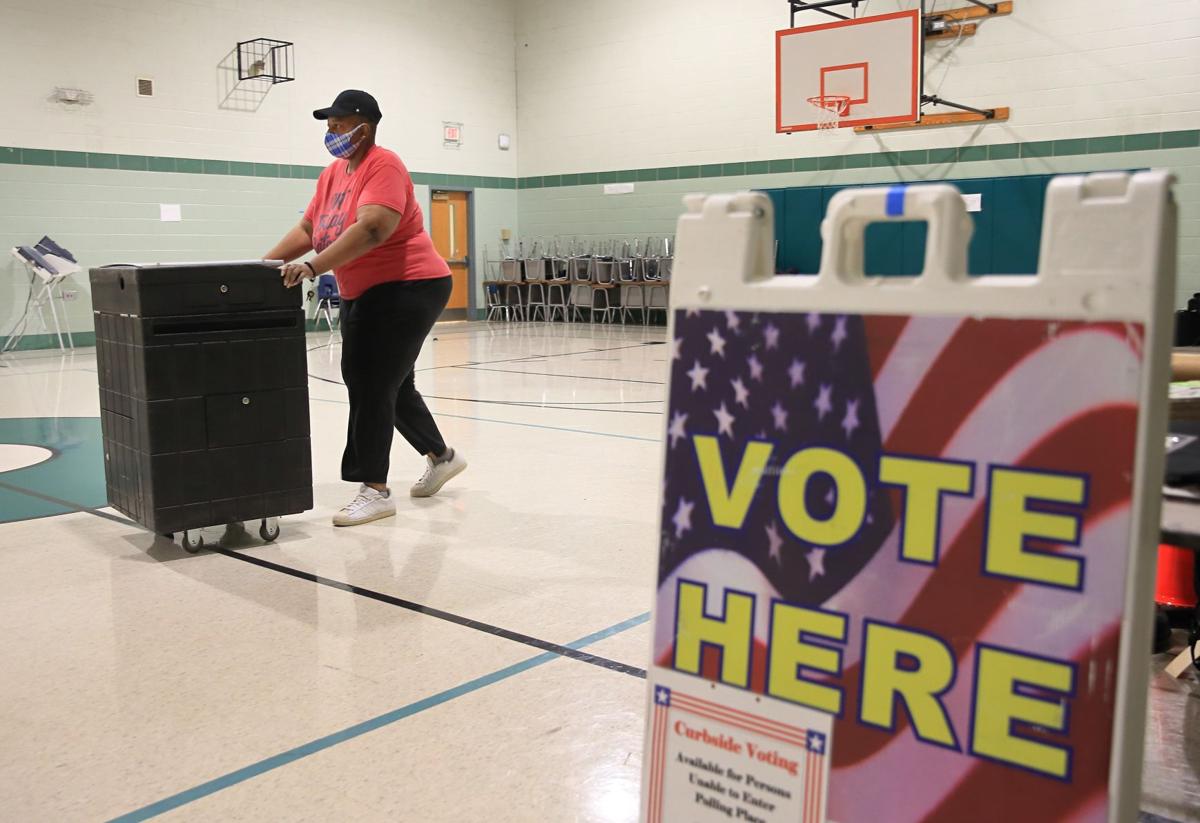 The future direction of St. Louis hangs in the balance Tuesday as city voters decide not just the next mayor but also 16 aldermanic seats. This week, the Editorial Board focuses on nearly a dozen races where we believe voters can and should exercise their power to oust ineffective aldermen or prevent unqualified challengers from assuming office.
Let's start with the easiest choice, in the Ward 7 race pitting incumbent Jack Coatar against challenger Shedrick "Nato Caliph" Kelley, a business analyst. Of the answers to a detailed questionnaire we emailed to all candidates, Coatar ranked by far as the most impressive of the bunch. Kelley didn't respond.
Coatar is an attorney and former prosecutor who clearly grasps the urgent need to reform St. Louis policing and tackle the city's violent crime problem. The 7th Ward covers downtown, where the problems of crime, homelessness and commercial vacancy are on display for the world to see. Coatar understands why police should focus on the most serious crime problems instead of performing jobs best left to social workers and mental health specialists.
We recommend Coatar for reelection to the 7th Ward seat.
For Ward 12, we have reservations about challenger Bill Stephens — but far deeper reservations about incumbent Vicky Grass, the former executive director of the controversial Firemen's Retirement System. Grass retired in 2015 with a $579,000 payout and a $4,870 monthly pension. She became an alderman last year.
Grass didn't answer our questionnaire, but we know where she stands on reforming the retirement system that was so obscenely generous to her: She co-sponsored a bill this year attempting to roll back important reforms. Her conflict of interest was clear, yet she didn't recuse herself.
Stephens, who works in youth services at St. Louis Public Library, is part of a hard-left cadre of candidates supporting closing the workhouse jail without a viable alternative and police reform ideas that, however laudable, don't seem to recognize that violent crime is epidemic. While we'd prefer more moderation, he displays a solid grasp of the issues and is preferable to an incumbent who personifies the proverbial political swamp.
We recommend Stephens for the 12th Ward seat.
In the 13th Ward, incumbent Beth Murphy faces challenger Anne Schweitzer, a political consultant. Murphy, an alderman since 2014, supports progressive positions but within reasonable parameters. She favors expanding the Cure Violence program that attempts to de-escalate violence before it starts, body cameras for police and a review of police structure. She prioritizes working with Habitat for Humanity and small developers to provide more affordable housing.
Schweitzer and Murphy generally agree on the big issues, but Schweitzer's role as part of the Flip-the-Board effort by far-left progressives raises familiar concerns about pragmatism and tone. We recommend Murphy for the 13th Ward seat.