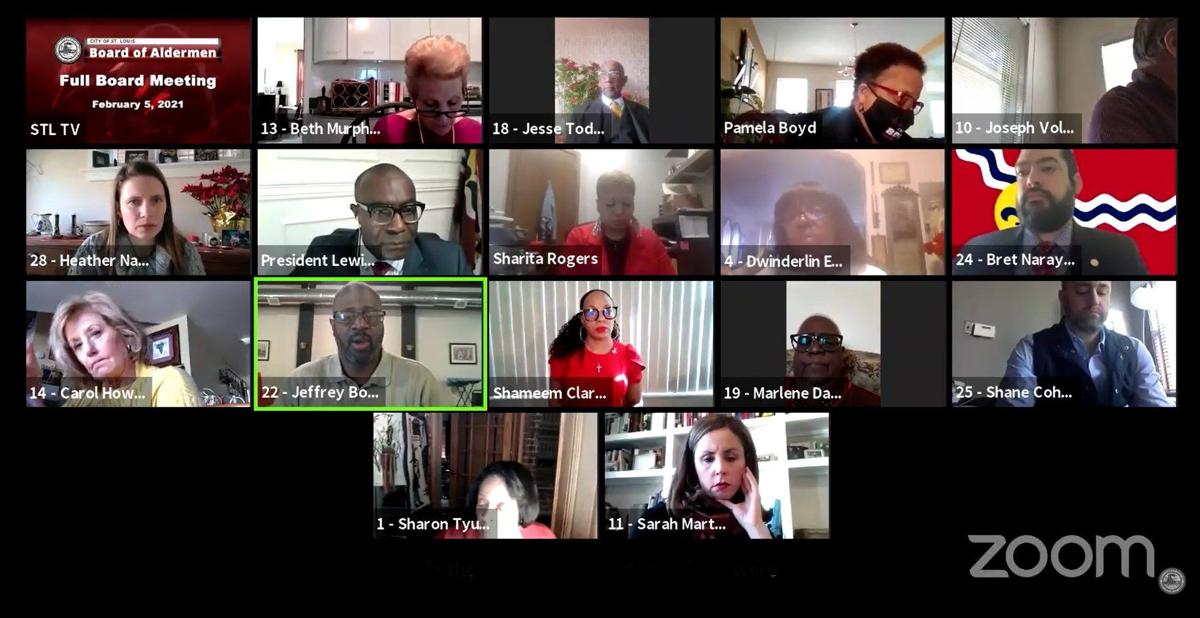 Tuesday's election will allow St. Louis voters to fill more than half of the aldermanic seats, a remarkable opportunity to change the Board of Aldermen's tone and style. Voters deserve to seize this moment to oust ineffective aldermen or prevent unqualified challengers from assuming office.
In Ward 1, incumbent Sharon Tyus faces Democratic Committeewoman Yolanda Brown. Few aldermanic incumbents are as knowledgeable, experienced and strategic as Tyus. She can be petty and known to hold onto political grudges well past their expiration dates, but she is a fierce defender of north St. Louis and is respected even by those who disagree with her. We recommend Sharon Tyus for reelection.
In Ward 4, incumbent Dwinderlin Evans won an uncontested special election last June following the death of Alderman Sam Moore. She now faces her first real political challenger, Democratic Committeeman Edward McFowland. Neither submitted responses to our candidate questionnaire. But based on her short time on the board, Evans has represented her ward with dignity and shown that her life experience has prepared her to serve out the remainder of Moore's term. We recommend Dwinderlin Evans for reelection.
In Ward 5, political newcomer James Page offers a much-needed alternative to unworthy incumbent Alderman Tammika Hubbard. Page, a grandfather and civic activist, offers stability in sharp contrast to the cronyism, nepotism, obstructionism and general lack of ethics that have defined Hubbard's tenure.
Hubbard has allowed her father, Rodney Hubbard Sr., head of the Carr Square Tenant Management Corp., an unprecedented amount of influence in major development deals. Rodney Hubbard often uses the power of his daughter's office to extract financial benefit for his organization. The arrangement stinks of impropriety, and 5th Ward voters must put a stop to it.
The Hubbards have been cheerleaders for Paul McKee's failed Northside Regeneration project, which has plagued the north side with vacant properties and crumbling buildings. Tammika Hubbard has attempted to block a critical, federally funded housing development unless the developer cut her father's organization in on the deal. The alderman has made conflict of interest her calling card. Voters of the 5th Ward must send her packing. We recommend James Page in Ward 5.
Regardless of how 17th Ward voters decide, a Black woman is destined to take this south side aldermanic seat and move the board closer to a Black majority for the first time. Voters have two excellent choices in Michelle Sherod and Tina "Sweet-T" Pihl, but we believe Sherod's voice of moderation would, by far, be the better option at a time of dramatic leadership churn at City Hall.
The Editorial Board previously recommended Sherod for election to the state Senate, noting her maturity and broad-based experience as a certified public accountant and graduate of the St. Louis University law school. The measured, thoughtful tone of her responses to our questionnaires reflects someone who would lead with an open mind and avoid steering the 17th Ward toward an agenda of far-left extremism. Although Pihl has an impressive résumé as a scholar and activist, the practicality of her progressive platform deserves lots of voter scrutiny.