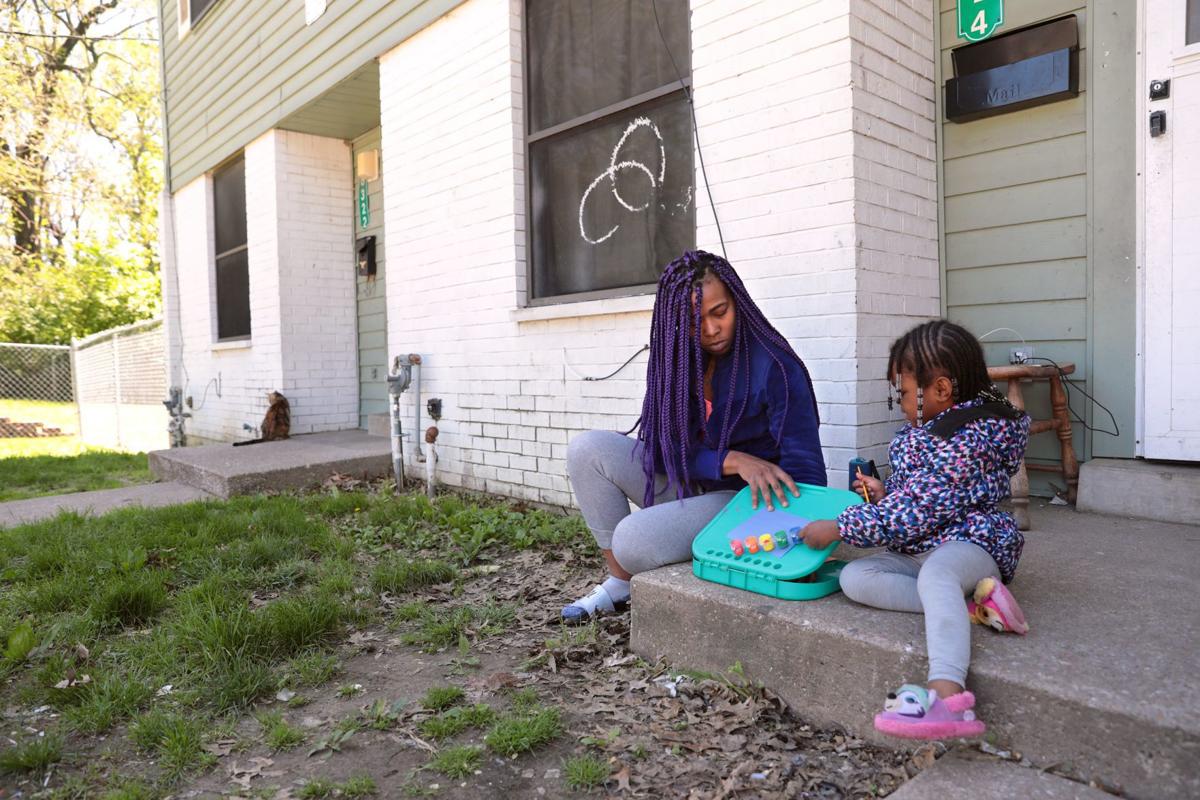 What a difference seven months can make in the last-ditch effort by St. Louis-area housing advocates to save hundreds of poor people from being uprooted. Back in May, plans were set in stone by the St. Louis Housing Authority to begin the "demolition and disposition" of the 201 public housing units in Wellston. The decision threatened to displace around 500 people and force them into a chaotic low-income housing market that could disperse them into units miles from the home many had known for decades.
There was never a question that conditions in Wellston's public housing units were deplorable. The issue was whether viable alternatives existed to help as many residents as possible remain in their community. The federal Department of Housing and Urban Development was more than happy to pursue the demolition route in the Trump administration's effort to extract the government from the public housing business. The administration's preferred alternative was to distribute housing vouchers and send residents on their way.
Susan Rollins, executive director of the county housing authority, insisted her agency would pursue a compassionate approach that ensured displaced families were not left fending for themselves. But the St. Louis region faces a severe shortage of low-income housing, and county landlords are notorious for rejecting housing-voucher tenants. The threat of unpleasant outcomes for a large percentage of the displaced Wellston residents was high. And given Wellston's tiny population, their departure threatened to reduce the city's size by 20%.
When County Executive Sam Page took over from his disgraced predecessor, he vowed to explore alternatives and refused to sign off on the demolition plan. Legal Services of Eastern Missouri, which intervened on behalf of residents, noted the existence of 40 vacant units in Wellston that could be used as temporary housing while phased renovations occurred.
Suddenly, viable alternatives were back in play. Hunter Kurtz, the top public housing official at HUD, now says he's amenable to making it work so that, if public-housing residents want to stay in Wellston, they can. A plan announced in November will allow low-income housing tax credits to be applied to the rehabilitation of existing units, making that option more attractive to developers. A total of 186 "project based" vouchers will be issued specifically for the fixed-up Wellston units, ensuring that any developer who takes on the project will have a steady stream of tenants.
This solution also is noteworthy for the bipartisan cooperation that prevailed in Washington between Republican Sen. Roy Blunt and Rep. William Lacy Clay, D-University City. Especially during these tense times concerning the impeachment of President Donald Trump, any time two members of Congress on the opposite ends of the political spectrum can find common ground to help their constituents, that's a model for the rest of the country to follow.