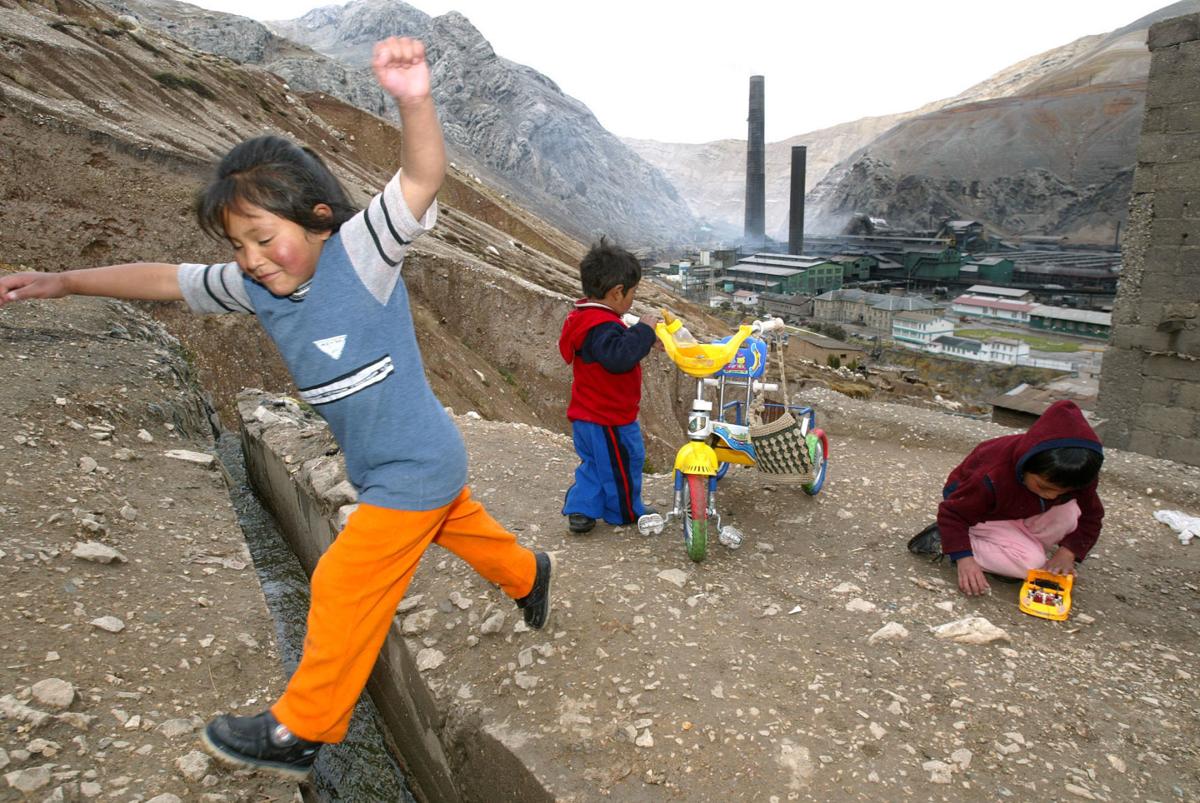 Gov. Mike Parson is trying hard — perhaps too hard — to burnish his pro-business credentials ahead of 2020 elections while cultivating a big campaign donor. His advocacy for Doe Run Resources Corp. places him squarely on the wrong side of an issue that involves the poisoning of children near a lead smelting operation in La Oroya, Peru. At some point, Parson needs to stop and assess whether his own "pro-life" values truly match up with the company he's defending.
Top on the list of questions he should be asking himself: Why would a major Missouri-based corporation prefer to keep its litigation in an impoverished South American country with a long history of judicial corruption rather than face justice here? The answer goes to the heart of the environmental problems that plague developing countries whenever major U.S. corporations decide to move abroad rather than comply with the strict anti-pollution standards at home.
Lead smelting businesses have a sordid history of turning communities into uninhabitable brownfields because inadequately filtered lead particulates can become airborne and settle on lawns, houses and parks and make their way into people's blood. No amount of lead exposure is safe. It can cause permanent brain damage in children, which is why lawyers have filed a lawsuit in St. Louis on behalf of 1,400 children in La Oroya.
The Post-Dispatch's Jack Suntrup obtained letters exchanged between Parson and Secretary of State Mike Pompeo in which Parson sought Trump administration intervention to help Doe Run avoid being held accountable in a St. Louis federal court. Pompeo seems uninclined to involve the State Department in this dispute.
American battery manufacturers and recyclers have for decades struggled with the stringent requirements imposed by U.S. courts and federal regulators to protect surrounding communities from the extreme dangers of lead exposure. As a result, many companies have moved operations to countries like Mexico or India, where restrictions are far more lax. The health dangers faced by those communities rarely make it into the local newspapers of U.S. consumers and investors. The cost savings and lax regulations are exactly why the U.S.-based command centers of corporations make the decision to move such operations overseas.
But Maryland Heights-based Doe Run's environmental problems seem to follow the company wherever it goes. The company faced a $1.2 million fine earlier this year for emitting hundreds of pounds of excess lead from its Buick Resource Recycling Facility in Boss, Missouri. The company closed its controversial lead smelter in Herculaneum in 2013. Doe Run Resources Corp. says it does not own the La Oroya smelter, which went bankrupt in 2009. The operation was previously owned and operated by the Peruvian government.
Parson no doubt would argue that he's fighting to keep jobs in Missouri. But if an employer here makes bad decisions that endanger lives elsewhere, Parson must fight to keep corporate accountability here, too.