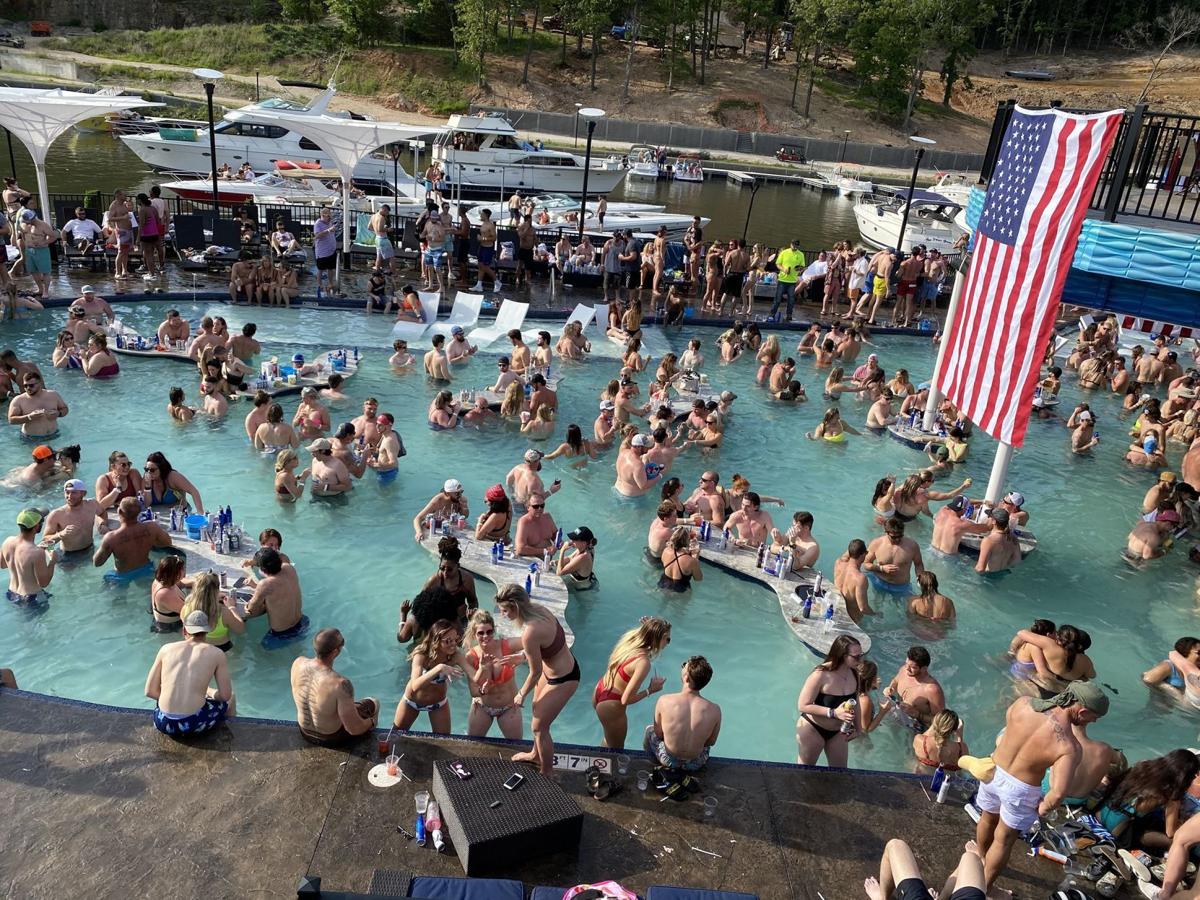 Gov. Mike Parson gets downright indignant at suggestions that his administration might be manipulating coronavirus statistics to downplay the pandemic's severity in Missouri. When The Kansas City Star reported in May that the state's coronavirus website had officially listed — then erased — records showing positive cases going all the way back to Feb. 2, Parson lashed out: "To accuse my administration of not being transparent is a downright false accusation." But screenshots of the state's website bore out the newspaper's report.
Well, the administration is at it again, fiddling with coronavirus data in ways that provide misleading pictures of where the state stands in its pandemic response. The official count of coronavirus cases is displayed and updated daily in giant type on a "dashboard" website of the Department of Health and Senior Services. But the number doesn't come close — by thousands of cases — to matching the higher positive test results reflected less prominently on other pages of the website. It's impossible to reconcile the radically different numbers other than to take DHSS spokesperson Lisa Cox's word for it. Her boss, Dr. Randall Williams, has a history of putting a political spin on controversial health issues.
Cox says the dashboard's main infection counts are regularly updated to weed-out positive test results from patients who previously tested positive and who returned for subsequent tests. She also said positive results from people who are tested for the presence of antibodies — meaning they were likely once contagious but have recovered — also are not counted in the state's totals.
All those positive test results combined yield numbers of known infections and positive test results that are 1,500 to 5,000 cases higher than are reflected in the official total.
The dashboard's depiction of what it calls lab-confirmed positive test results is deeply misleading, confusing and seemingly designed to deter members of the public from fact-checking the numbers. The state doesn't let visitors download raw data, and the numbers on the website don't come close to adding up. Cox acknowledged as much. She made multiple attempts in email exchanges to clarify why they don't. Visitors to the dashboard don't receive any explanations.
Here's what they get: A graph that is supposed to coincide with the daily, updated count of new coronavirus cases is off by the thousands from another graph listing lab-tested positive results. In the early days of the pandemic, from March 3 through 19, those numbers should have matched almost exactly because retesting of existing cases had not yet begun.
The state's main graph of daily new infections lists 404 cases from the first half of March that somehow emerged from nowhere because someone last Friday zeroed-out the data for those days. The same graph only four days earlier had shown 110 lab-tested positive results up to March 19.
Why this radical alteration? Who knows? That same graph has now been altered to completely eliminate all positive test results before April 20.
We've tracked dozens of instances in which state personnel have significantly altered the numbers on a backdated basis in ways that made the coronavirus-infection problem seem far less serious than it actually was at the time.
The alterations coincided with Republican efforts to play down the coronavirus threat and reopen the economy. Parson has played into this politicization by sometimes refusing to wear a mask during public appearances. President Donald Trump insists on holding campaign rallies in open defiance of experts' advice.
But would anyone resort to changing official statistics for political purposes? In Florida, that's exactly what health department scientist Rebekah Jones accuses Republican Gov. Ron DeSantis of doing. Jones told National Public Radio that data scientists were pressured to alter statistics to help DeSantis make a stronger case for reopening his state. When she refused to do it, Jones says, she was fired.
Cox acknowledged that the DHSS dashboard needs clarifying language. Some changes have occurred since we raised concerns last week, but they have made the site more confusing, not less. Statistical data cannot be reconciled. Daily totals of confirmed cases one day are regularly and radically altered so that the totals rarely reflect what the state says is the official count.
An alert reader, local lawyer Paul Petruska, emailed us with his own expressions of exasperation after painstakingly tracking changes on dashboard bar graphs for 63 separate days. He took screenshots to document that someone is going back into the DHSS database and making significant alterations to daily results from long past.
For example, a June 9 screenshot of a graph titled "Cases by Reported Date" listed the June 1 total as 156 new daily positive cases. A screenshot taken the next day showed the June 1 total had jumped to 191. We checked last week, and the June 1 figure had jumped to 205. On Monday, the June 1 figure stood at 226.
After we reported this anomaly to Cox, the June 1 number miraculously dropped to 179.
The effect was to make it appear back on June 1 that the state had as many as 70 fewer positive cases than it actually had at a time when Parson was immersed in controversy over his decision to lift a statewide shutdown order.
This was the week after he withheld criticism of unmasked partiers who crowded into a pool at Lake of the Ozarks during Memorial Day weekend. So it was very much in the state's interests at the time to make infection numbers look far lower than they actually were — at least until no one was watching anymore.
There are dozens such instances. On June 13, for example, the number of cases listed for June 9 was 149. But the current listing for June 9 is 258 cases — a difference of 109 cases.
Cox explains there is a "constant migration" of cases between dates as information comes available that confirms, say, an earlier onset of symptoms before a patient actually tested positive. Thus, the date of confirmation is moved to an earlier date on the bar graph.
Good luck finding that, or any other understandable explanation, on the DHSS website. Good luck trying to find numbers that actually match up with the ones the state is reporting.
We'd like to believe the information provided is reliable, but the unquestionable alteration of data — sometimes weeks after it is officially reported — makes everything suspect about these "official" statistics.
Views from the editorial board, opinions from guest and national columnists plus the latest letters from our readers.