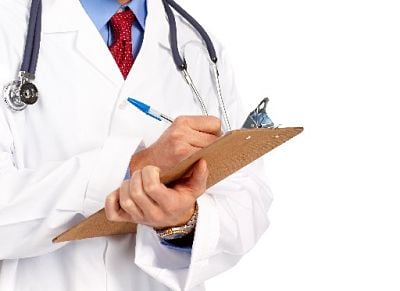 Many of them ultimately will end up in court. In 1994, a London psychologist named Charles Vincent set out to answer a deceptively simple question about those litigious patients: Why do they sue?
One reason, obviously, is to replace lost income or recover out-of-pocket costs of treatment. But most patients are looking for "more than compensation," Mr. Vincent concluded.
They're looking for answers about what went wrong in their care and how that problem has been addressed.
They want an acknowledgement and an apology, the kind of things you'd do without thinking if you bumped into a stranger on the sidewalk.
This raises an interesting question: What would happen if patients got an advocate, an apology and a swift offer of reasonable compensation?
Many never would file suit in the first place.
It would investigate all "adverse events" — incidents in which an error caused potential or actual harm to a patient.
Where appropriate, the health system would apologize, share the findings of its internal investigations with injured patients and their families and quickly offer compensation.
In the years since, the Michigan health system has cut in half the amount it spends on litigation. The number of new claims fell by 40 percent. Also dramatically reduced: the time it takes to resolve outstanding claims and the proportion of suits that end with an award to the plaintiff. When claims do go to trial, juries are told about the hospitals' apologies and offers to settle.
The university hospital system trumpeted those results in a study published last month in the Annals of Internal Medicine. It's the latest addition to a large and growing body of evidence that shows that when doctors openly acknowledge their errors, patients are less likely to look for a lawyer.
So why don't doctors just apologize when they make a mistake?
One reason is that many lawyers hired to represent doctors and hospitals in malpractice cases advise against it. They worry that an apology could be used in court as an admission of guilt, or that a frank discussion with patients' families could invite claims that otherwise never would be filed.
Even the best physicians and hospitals make mistakes. Health care is an inherently complex undertaking; errors are inevitable.
But the culture of secrecy about medical errors is at odds with the movement toward greater transparency about health care quality and costs. Secrecy is bad for patients, and it's bad for doctors.
The thrust of "malpractice reform" in recent years has been to punish the victims of those errors instead of compensating them fairly and preventing future mistakes.
But we don't have to choose between fairly compensating injured patients and protecting good doctors. The key to reducing malpractice claims dramatically lies with doctors and hospital administrators.
They can say two difficult, but very meaningful words: "I'm sorry." Or they can listen to four frightening words: "See you in court."