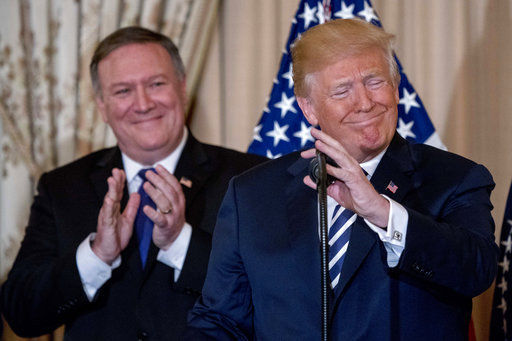 According to new Secretary of State Mike Pompeo, the State Department will waste no time increasing its outreach across the globe under his leadership ("A State Dept. with swagger? Trump seeks reset with Pompeo," online May 2). If these goals are to come to fruition, Congress must protect or work to increase the international affairs budget despite President Donald Trump's objections.
Today, most Americans believe that we give nearly 25 percent of the U.S. federal budget to foreign aid. However, the reality is that it makes up just 1 percent of the budget.
Over the past 20 years, our foreign aid has helped lower rates of poverty and malnutrition globally while creating new markets for U.S. companies. Notably, more than 45 percent of all U.S. exports now go directly to developing countries.
In February 2017, 121 retired military generals wrote to Congress in support of the international affairs budget, imploring that it must keep pace with growing global threats to our national security as well. With so much work still to be done, I urge Congress to continue protecting and fighting for foreign aid to reduce global poverty, boost U.S. job creation and advance our national security interests. This money is vital to the success of our diplomatic efforts.