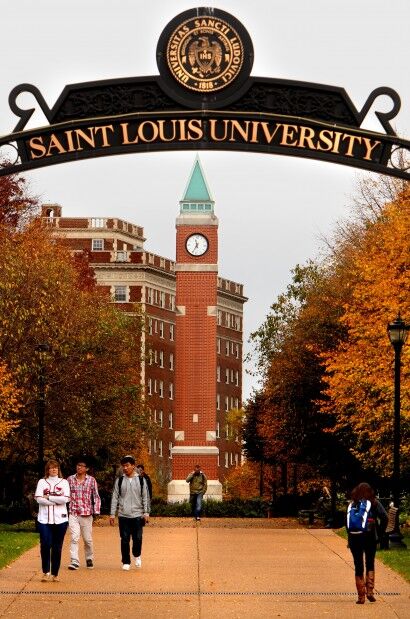 As members of St. Louis University's senior administration who attended the Faculty Senate budget meeting on Jan. 29, we believe the commentary by Kathryn Kuhn and Robert A. Cropf ("Who's on first at SLU?") misrepresents the situation.
We attended the event as people of good will who came to share important information and to engage the faculty, whose work we respect and value.
We explained the budget planning process, which was transparent and included the leadership of the Faculty Senate, Staff Advisory Council and Student Government Association. We also noted that student affordability and employee compensation are our top priorities in our fiscal year 2014 budget.
Additionally, we provided details on the financial strength of the university. For example, our investment returns have been solid during challenging economic times — our endowment has increased to $930 million — and our financial ratings are among the highest in the nation.
These things do not happen without solid planning, sound fiscal management and strong leadership on many levels — trustees, the president, vice presidents, deans and other senior leaders.
We are frustrated and disappointed that some of our faculty colleagues are willing to go to great lengths to misrepresent the work that we are trying to do to build bridges through collaboration and dialogue.
St. Louis University is a community of scholars, and everyone has the right to share their opinions. But to suggest that SLU is a rudderless ship or that the administration is conspiring to keep the faculty in the dark is inaccurate, irresponsible and damaging to our university.
We trust that we all have the same objective: to advance the university's mission of education, research, health care and service. Let's move forward together to build an even stronger St. Louis University community.
Philip Alderson, vice president for medical affairs and dean of the School of Medicine
Ken Fleischmann, vice president for human resources
Jay Goff, vice president for enrollment and retention management
Ellen Harshman, interim vice president for academic affairs and dean of the John Cook School of Business
David Heimburger, vice president and chief financial officer
Gary Whitworth, treasurer and chief investment officer