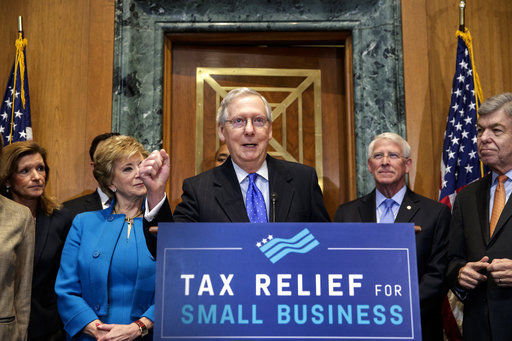 The Senate Republicans' tax bill will hurt most people who itemize their deductions. I'm a self-employed, independent contractor who resides in Missouri and works in multiple states across the Midwest. I make, on average, $25,000 a year and itemize my deductions so I have an effective tax rate of roughly 5 percent.
The tax bill has two clauses that suspend us from itemizing my deductions. No longer will we be able to write off investments into our own personal business.
Because of Sen. Roy Blunt's vote for this bill, I and many other poor and middle-class people who are responsible with our money and investing in our future will be paying more in 2018 — much more when the tax cuts expire in 2027.
By taking away the option to itemize, the tax bill incentivizes being lazy with your own money and investments. It incentivizes not joining unions. It punishes anyone who doesn't have a conventional, apparently Republican-approved, job.
By doubling the exemption for the estate tax, it incentivizes the 0.02 percent to save all of their money to pass to their family, thus not spend or invest it to stimulate and grow the economy.
On top of all of that, it will increase the national debt by $1 trillion.
Please do the math yourself to find out how little this actually will help you.