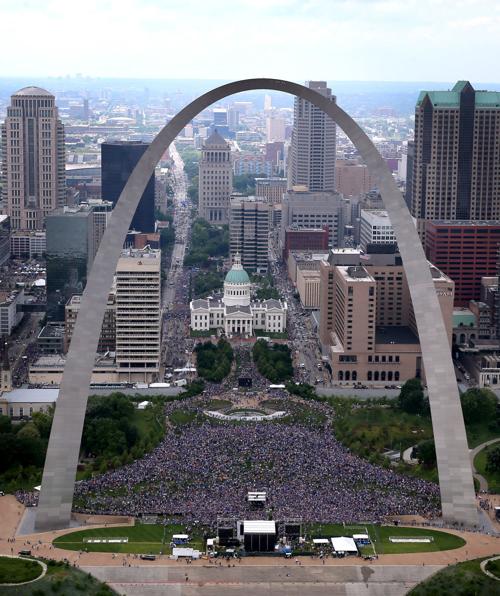 Like most St. Louisans, I watched enthusiastically as the Blues battled their way to victory, capturing the prized Stanley Cup. I take pride along with our city in the moments of community spirit generated by this singular moment, including the parade and c
Today, however, I have found myself coming to a realization of how white this sport and even the community celebrants are. I have not seen persons of color on the playoff teams, and the celebrating crowd seemed to be nearly all Caucasian. I presume that much of this reality is due to the cost of playing hockey. It appears that the sport is yet one more place in our society where the fact of economically institutionalized racism has nearly segregated participation. Saturday morning looked like nearly half of our St. Louis community was missing from the event.
Wouldn't it be amazing if a person of means, black or white, with the heart of a philanthropist, would start a youth hockey development program for children whose families could never afford to finance their participation? Then, when the Blues win the Stanley Cup again in the future, we might see individuals of color on the team, or on other teams, and see more persons of color there to celebrate in the streets. That would be a truly unifying community celebration.
Jane Lindberg • St. Louis County
Views from the editorial board, opinions from guest and national columnists plus the latest letters from our readers.