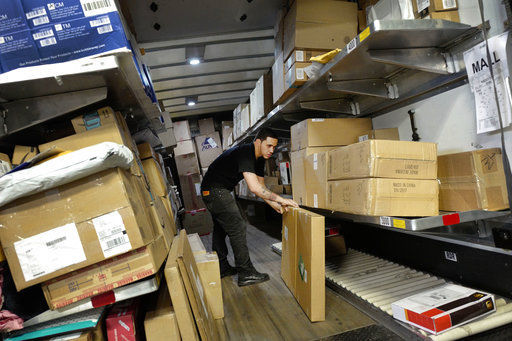 The 1980s malls with their sales based on foot traffic have gone the way of the velour tracksuit. No local business these days can solely rely on foot traffic for customers, but must have an online shopping presence or perish. An internet sales tax, which was defeated in the recent Missouri Legislative session, would harm our neighbor's business, protect giant online retailers like Amazon, and decrease taxes collected by our government because:
• Giant online retailers like Amazon favor an internet tax because it increases the price of our local businesses. Tracking every sale is a minor chore for them, but it's a major headache for a small businesses.
• Internet taxation would actually decrease government tax revenues. When prices go up, people buy less of an item, resulting in less sales tax collected. Fewer failed local businesses means more sales tax revenue.
• As an internet sales tax-free zone, Missouri has a competitive advantage over other states in attracting new business and supporting existing ones. The more businesses, the more taxes collected.
How would making things more expensive, favoring giant online retailers, losing tax revenue, and increasing the administrative burden on our local business help our Missouri economy? Why should Missouri surrender its competitive economic advantage over other states like Illinois?
Missouri is a great place to live, work and play. Don't let an internet sales tax take it away, nor bring back velour tracksuits. Both aren't right for today.
Daniel B. Bruzzini • Webster Groves
Views from the editorial board, opinions from guest and national columnists plus the latest letters from our readers.