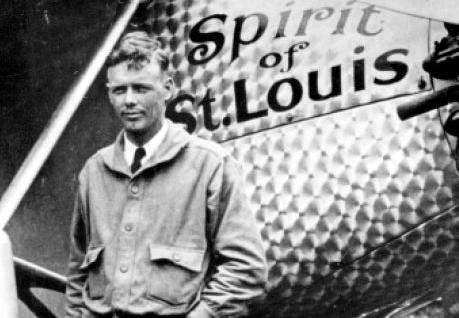 History is recorded and explored in books, whereas statues, street and place names, and other such commemorations celebrate and glorify their subjects. To remove or change such designations is not to "erase history," as some argue, but rather to assure that our community is an inclusive, positive place for all its residents, and there should be no place in that community for the glorification of racial oppression or those who perpetuated it.
Perhaps ironically, within 24 hours of covering Page's announcement, the Post-Dispatch's website featured 1927 coverage of Lindbergh's "triumphant return to St. Louis." Charles Lindbergh was a vitriolic anti-Semite who sympathized strongly with the Nazis, famously blaming "the British, the Jewish and the Roosevelt administration" for pushing the U.S. toward war. He also lauded the importance of preserving "that most priceless possession, our inheritance of European blood."
That any street or site in St. Louis bears his name at all is shameful, and the county should strongly consider changing it.
Views from the editorial board, opinions from guest and national columnists plus the latest letters from our readers.