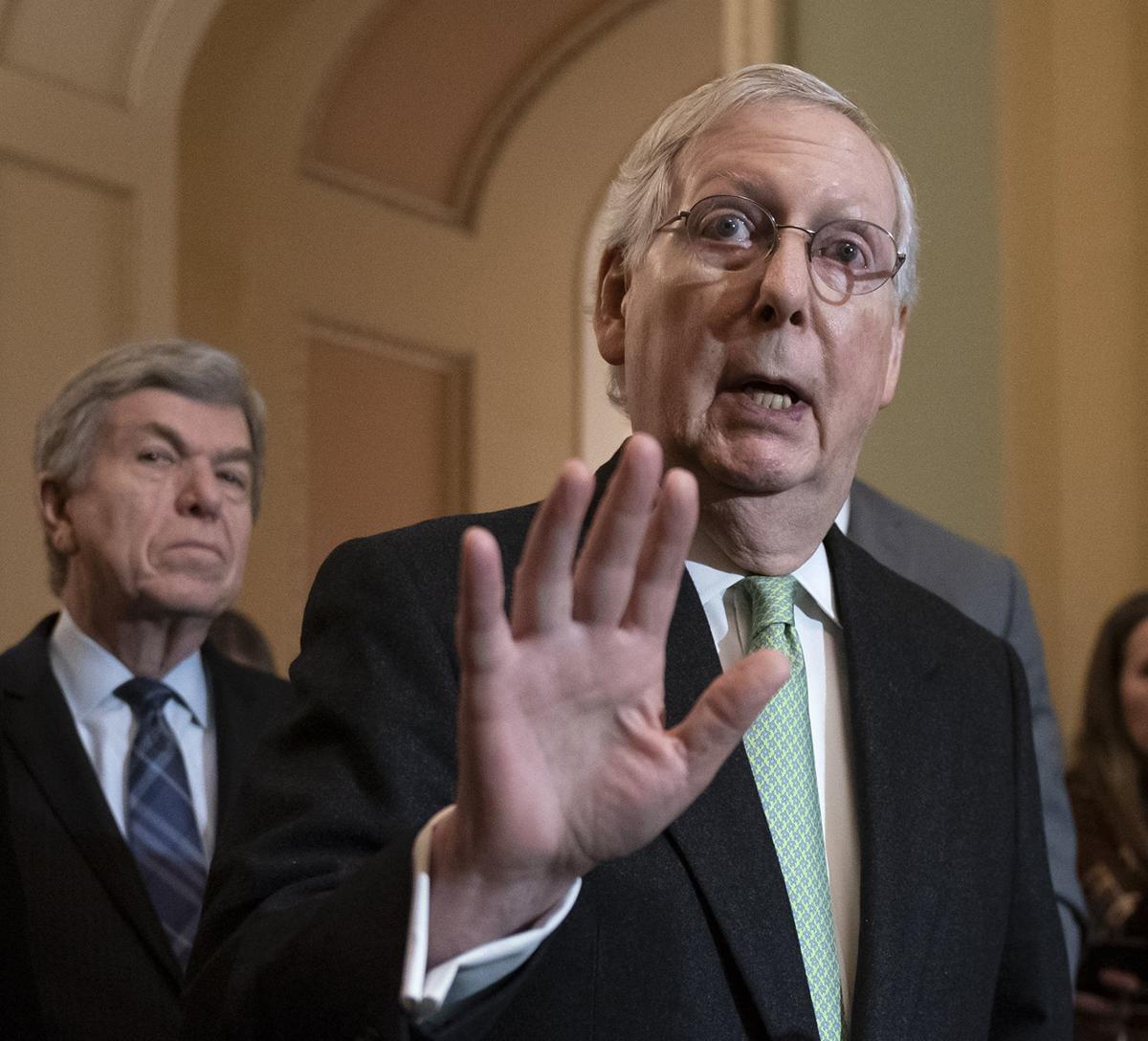 The U.S. Constitution, Article VI, clause 3, states that senators and representatives "shall be bound by Oath … to support this Constitution." Congressional legislation contains the language of the oath. U.S. law requires senators be sworn in before taking their seats.
Senate Majority Leader Mitch McConnell says a House impeachment and a Senate trial of a president are political processes yet, in the Federalist No. 65, Alexander Hamilton says that is not the case.
Sen. Roy Blunt is vice chairman of the Senate Republican Conference. He routinely stands behind McConnell when McConnell addresses the press. Thus, Blunt aligns himself with McConnell both operationally and visually. To the extent he does so, he betrays his oath of office and the public trust.
Ours is a representative democracy. McConnell does not represent his constituents. In November, McConnell's favorability rating in Kentucky was 37%.
The citizens (voters) of Missouri have the right to expect Blunt to disavow personal and political allegiances and behave with honesty and integrity. Given his senatorial leadership role, he can lead other senators righteously.
Blunt has shown courage before: He opposed Trump's use of emergency powers to build a border wall. Let's hope he shows such courage again.
Terry D. Weiss • St. Louis