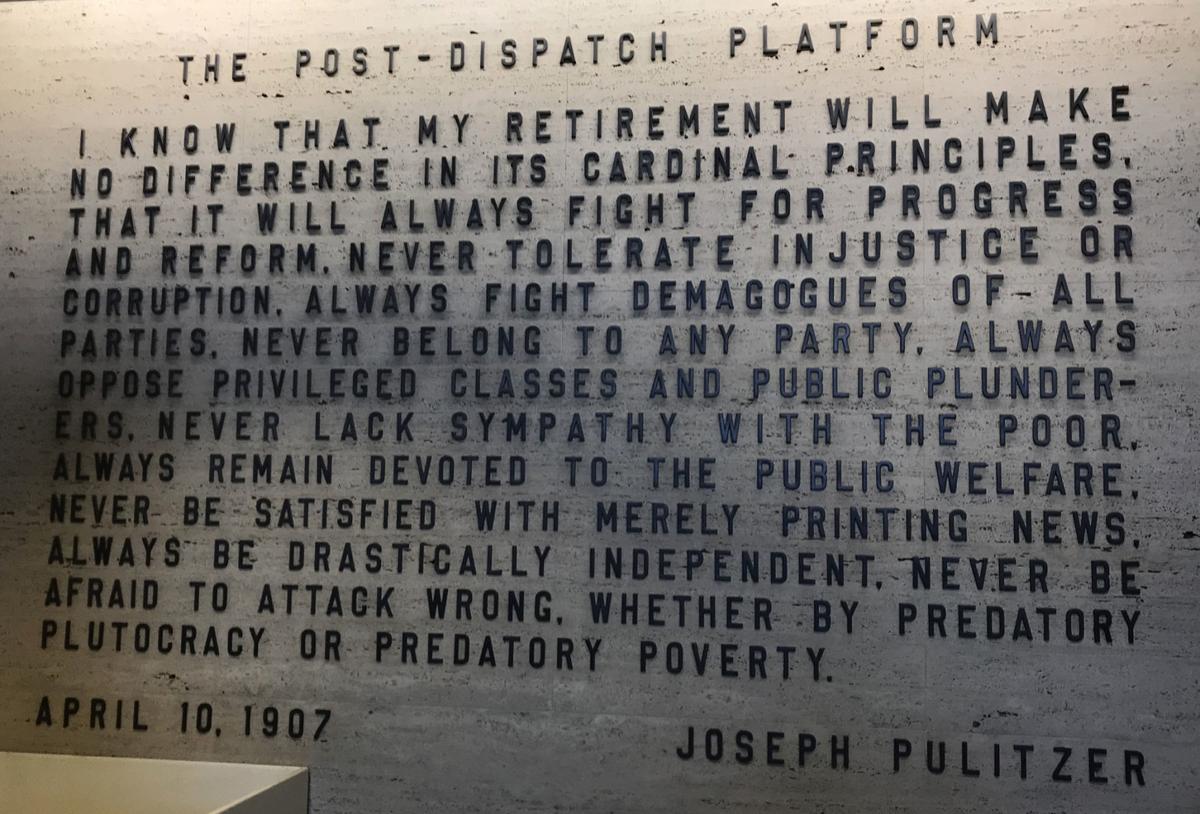 Regarding the letter "The Post-Dispatch needs to live up to its Platform" (Feb. 17): I'm glad letter writer Mike Karlow is remaining engaged in retirement by reading the newspaper and drinking his daily pot of coffee. However, I take issue with his notion that the Post-Dispatch is not living up to Joseph Pulitzer's Platform.
Karlow seems to suggest that criticism of President Donald Trump contradicts a narrow line of The Platform that states "never belong to any party" while he willfully ignores the rest of the newspaper's creed, including to "always fight for progress, never tolerate injustice or corruption, always fight demagogues … never lack sympathy for the poor." Trump is by definition a demagogue ("a leader who gains power and popularity by arousing the emotions, passions and prejudices of the people") who has shown a brazen contempt for the truth, laws and the plight of the less fortunate.
Karlow seems most alarmed by the views of the syndicated columnists who appear in the paper, yet even conservative columnists such as Kathleen Parker and George Will have found it impossible to defend Trump's actions and misdeeds. So, while I applaud Karlow for his diet of caffeine and newspapers, I'd suggest he take a closer read of the Post-Dispatch Platform, which the paper has lived up to for 113 years now and counting.
Chad Garrison • Maplewood
Views from the editorial board, opinions from guest and national columnists plus the latest letters from our readers.