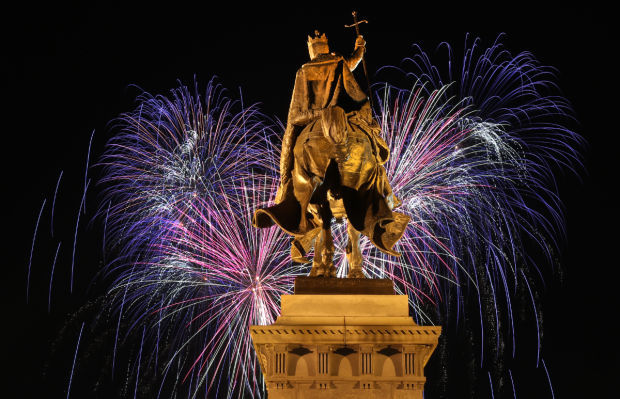 Regarding "Columbus as supremacist? Some with Italian roots reject him" (June 17): Political correctness may leave very few statues left standing. Even though Henry Shaw chose Christopher Columbus for one of his three main Tower Grove Park statues because he represented the Italian immigrants to this country, that statue is now gone because Columbus treated 15th century indigenous cultures badly.
While we're at it, why don't we just go ahead and close Tower Grove Park and the Missouri Botanical Garden because, even though he left these wonderful things to us, Shaw was a slave holder, and he treated some of his slaves badly.
We can also remove George Washington from Lafayette Park, and Thomas Jefferson from the History Museum, because they were slave holders. We can ban Wagner's music and Martin Luther's writings because of their anti-Semitic remarks, and Shakespeare's plays because he wrote "The Merchant of Venice." And of course anything related to Charles Lindbergh must go, because of his enthusiasm for the German Luftwaffe and the science of eugenics. These removals will just scratch the surface.
But most importantly, we must change our city's name, because King Louis IX of France discriminated against Jews and led two crusades to the Middle East, slaughtering thousands of innocent "infidel" Muslims and Jews as he went.
Once we've eliminated all the historical characters deemed flawed by today's standards, we can perhaps call our new city "PC Paradise."
Linda Koenig • Chesterfield
Views from the editorial board, opinions from guest and national columnists plus the latest letters from our readers.