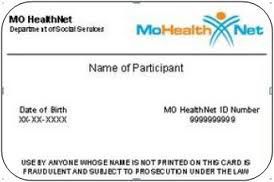 Regarding "Black infant mortality, uninsured kids suggests 'pro-life' agenda needs work" (Nov. 21): This editorial highlighted several factors contributing to Missouri's stark racial disparities for infant mortality, lack of public health coverage, and broader systemic issues. To help reduce those disparities, Missouri should address issues in its Medicaid enrollment system that have caused kids to be dropped, though they are actually still eligible.
Between January 2018 and June 2019, more than 100,000 Missouri kids lost Medicaid coverage. Many were bumped from the rolls because of the resumption of annual renewal procedures and updated technology systems, not because of a change in their eligibility status. While families can reapply, there are still bureaucratic barriers that leave families without access to health care.
As a pediatrician, I see the consequences of kids losing their health coverage every day. Parents will call and cancel appointments because they realize their child does not have coverage, or they will delay needed care until they can reapply. As a result, kids often end up in the emergency room for treatment of manageable conditions like asthma. This is disastrous for children and more costly for all of us.
Access to primary and preventive care results in fewer missed days of school, improved academic performance, and ultimately, children's success later in life. Removing barriers to insurance, and specifically Medicaid, is a big part of the solution.
It's critical that Missouri policymakers stop the bleeding and address the issues that caused these children to lose their health coverage in the first place.
Kenneth Haller, MD • St. Louis