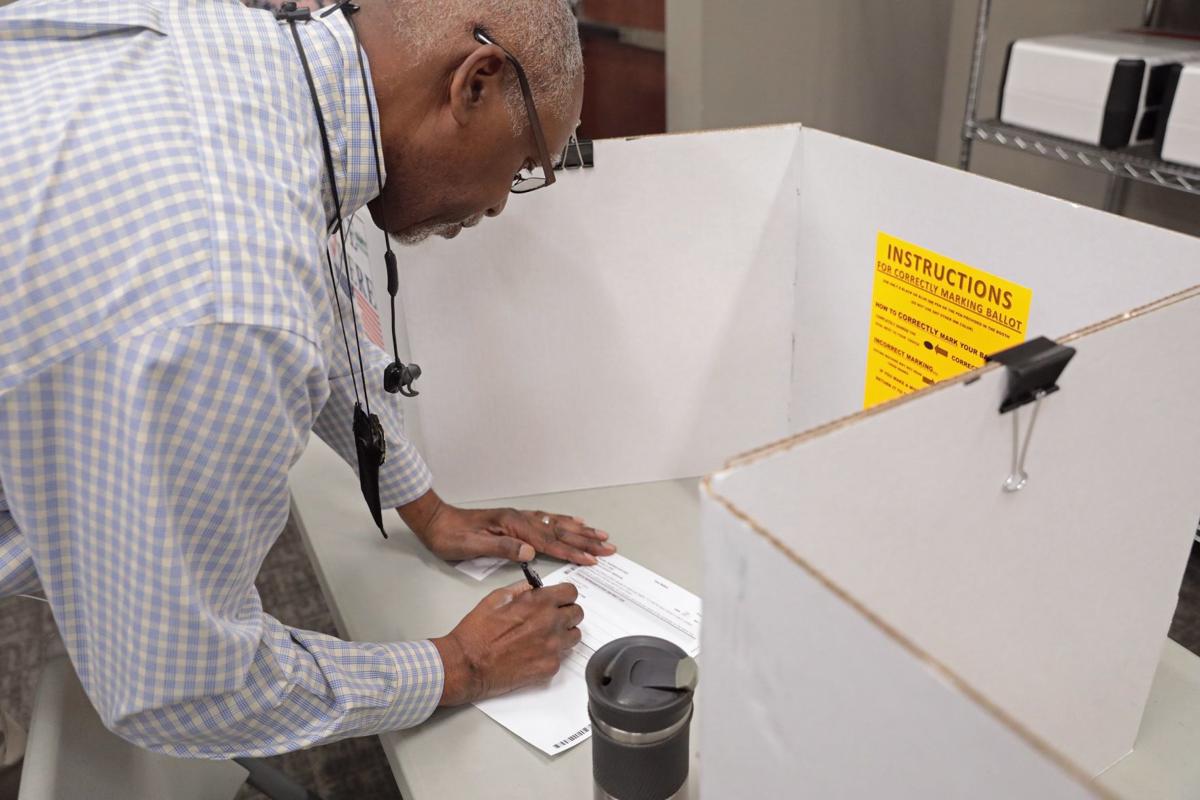 This spring, I became a notary so I could volunteer to notarize mail-in and absentee ballots. I hoped that volunteering my time would eliminate the highest barrier to voting, but now that I've talked to voters, I know that notarization is only one of many barriers they face.
Simply understanding the difference between an absentee ballot and a mail-in ballot requires a flow chart. And here's the thing: While they are the same ballot and envelope, the processes to request and complete them are different. An absentee ballot can be requested over email in some counties — not all — but a mail-in ballot cannot. An absentee ballot may need a notary, but it may not, depending on which "excuse" you use to justify your request. A mail-in ballot doesn't require an excuse, but it does always require a notary. However, the envelopes that must be notarized don't have a spot large enough for the notary to affix his or her stamp. And dozens of voters who came to have their ballots notarized brought us their sample ballot instead because it wasn't clearly marked.
Legislators had an opportunity to create a simple, safe method of voting by mail and instead chose a system that requires in-person contact with a notary and detailed knowledge of a complicated policy. This system is unconstitutional and undemocratic. We, as voters, must overcome the broken system and remove from office those who created it.
Anna Meyer • Washington, Missouri
Views from the editorial board, opinions from guest and national columnists plus the latest letters from our readers.