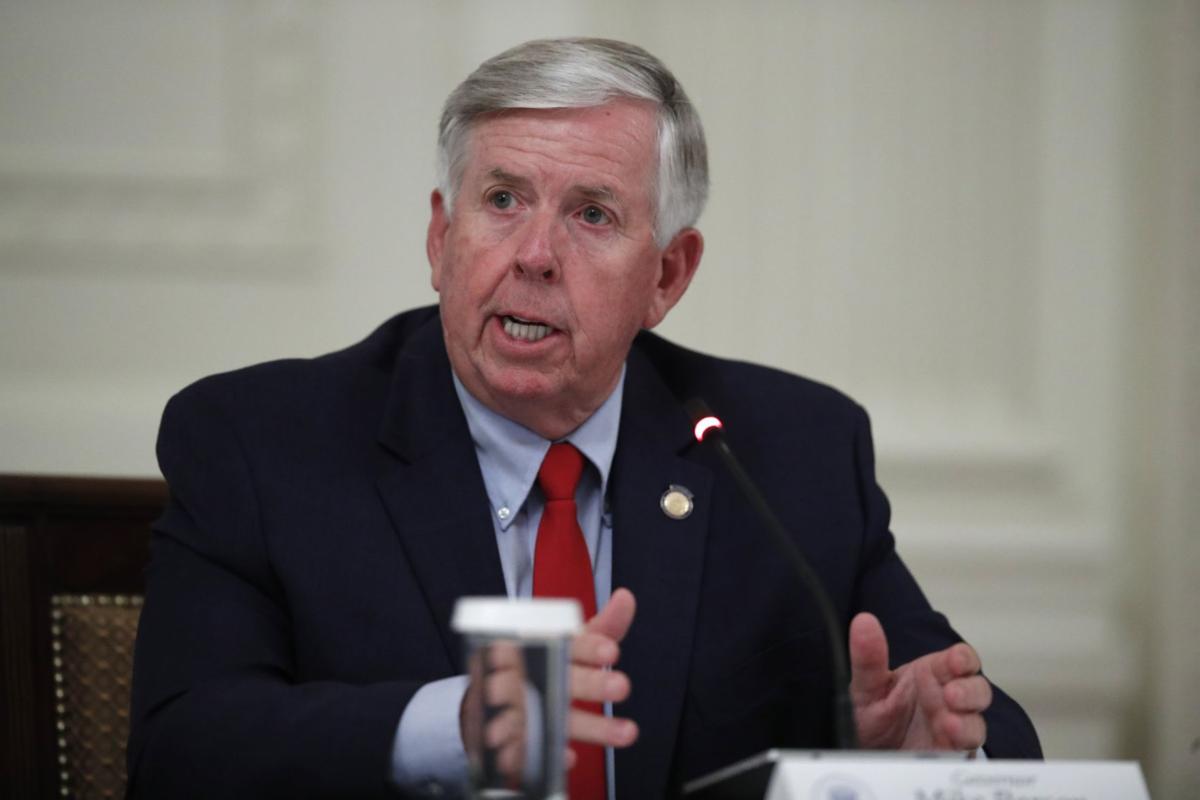 When Gov. Mike Parson recently went to the White House for a conference on schools reopening, I watched it on C-SPAN. It was embarrassing. Parson did nothing but fawn over President Donald Trump.
As for our schools, most are on some kind of abbreviated schedule because the state's infection rate is not under control, and parents aren't willing to take the the risk. Colleges also are struggling to adapt. Parson cut the state budget by $488 million, with education taking the hardest hit. So now schools don't have adequate safeguards in place to protect students. All because of Parson's ineffectual leadership.
Missouri has seen a growing increase of conronavirus infections. But like Trump, Parson is a real man who doesn't see the need for a mask mandate, even though anyone with common sense knows that masks, social distancing, and frequent hand washing helps prevent infections and deaths. But these are incidentals in Missouri. What's more important is the perception that everything is fine. It's see no evil, hear no evil and speak no evil.
Do we have a mandatory mask order to protect all Missourians? Like Trump, Parson doesn't want to appear weak and unmanly or trample on people's freedom of choice. After all, it's an election year. But rather than looking manly, he looks inept, and the numbers bear that out.
It isn't just masks either. What about testing? We're seven months into this pandemic. Is Parson waiting for a signal from Trump for guidance? My guidance to Parson is to start packing his bags.
Views from the editorial board, opinions from guest and national columnists plus the latest letters from our readers.