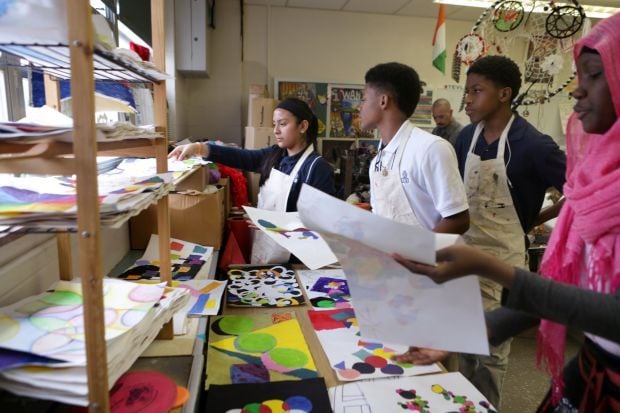 Regarding "St. Louis magnet school experiment still isn't yielding desegregation results" (Dec. 2): It is remarkable this editorial is criticizing the St. Louis Public Schools magnet schools for not being desegregated 20 years after the Caldwell Liddell settlement agreement, which guaranteed the continuation of desegregation programs until 2009. The Post-Dispatch supported the settlement agreement. What did the editorial board expect would happen?
Until 2009, magnet schools were able to maintain racial quotas for admission. The district intended to continue the quota policy beyond 2009 to provide about 45% of seats for students who were not African American.
But Rex Sinquefield sued the schools in 2009 to stop the district from continuing to enforce the quota policy beyond the settlement agreement's 10-year mandate. The Special Administrative Board decided to not defend the quota policy to what had been found acceptable in other jurisdictions, quotas based on economic status rather than race.
Without quotas and given that the vast majority of students applying to the magnet schools were African American, most seats would naturally be filled by African American children. Sinquefield's lawsuit ended desegregation in the city schools.
The magnet schools offer opportunities not otherwise available in typical schools. But the Post-Dispatch appears to forget that the magnet schools also have competitors, namely charter schools. When guaranteed seats ceased to be available to white students in magnet schools, many flocked to the charters. If the charters did not exist, there would be more white students applying for seats in magnets and therefore more integration.