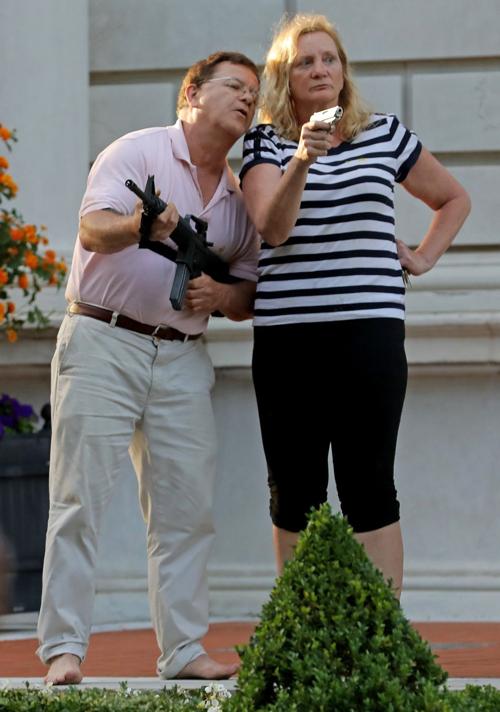 The Missouri statute states that a person commits the offense of unlawful use of weapons if he or she "exhibits, in the presence of one or more persons, any weapon readily capable of lethal use in an angry or threatening manner."
This is an example of just such an angry or threatening manner the law was written for. Then to threaten Circuit Attorney Kimberly M. Gardner with removal over the proper enactment of her duties is wrong. Parson's comment comes across as a misinterpretation of Missouri law and is indefensible.
Had protesters been trespassing on the McCloskys' property, this would be different. The couple's aggressive, threatening behavior sets a dangerous precedent. Had they fired on the crowd, they would have been murderers, and threatening murder is increasing the risk that someone could get killed.
We don't need a governor telling citizens to threaten anyone walking past their home is an okay behavior, as eventually it could lead to bloodshed.