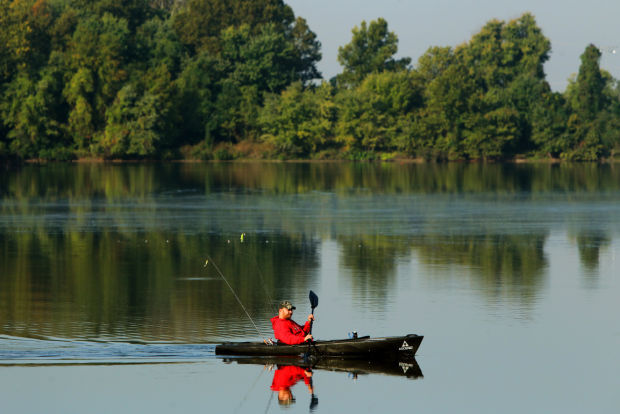 Creve Coeur Lake is Missouri's largest natural lake in St. Louis County's oldest and busiest park. Walkers, runners, cyclists, picnickers, bird-watchers, fishermen, paddling enthusiasts and the region's most active rowing and sailing associations use this lake. This is St. Louis' most valuable and uniquely outdoor recreation oasis for over 1 million active users annually.
St. Louis County Parks has always insisted on diminutive support buildings, (low eaves, small footprints, see-through pavilions, etc). All of this contributes to the long impressive vistas of this lake district and a continuous horizon, preserving the open beauty and pristine environment of this ecosystem.
Now, Legacy Ice Foundation proposes to ruin all of this with an extensive 40-acre development of massive buildings with 1,400 parking spaces, and with all the associated crowded vehicular entrances, burdened traffic, volumetric flood plain contribution, imperious roofs, pavement, sanitary force mains, soil overburdens, tall walls, vegetation displacement, carbon dioxide emission, and sound, noise, advertisement and light pollution.
This proposed project flies in the face of all of the St. Louis County Parks' criteria so thoughtfully planned and carefully honored these past 50 years. After I attended the informational meeting Wednesday, I was shocked to see that the Parks Department was cooperating with the developer to propose this project in direct violation with the mandate of Missouri's Land and Conservation Funds, established to preserve and protect this natural resource for outdoor recreation.
The ice complex, then, needs to be intelligently designed for an appropriate site. This damaging and aggressive Creve Coeur Lake district development is a shameful and irresponsible project for St. Louis County Parks to be involved with in any way.
Charles E. Bell  •  Clayton