Giannini's Auto Service
Our Maintenance Schedule is Your Saving Tool!
| | |
| --- | --- |
| Sunday | Closed |
| Monday | |
| Tuesday | |
| Wednesday | |
| Thursday | |
| Friday | |
| Saturday | Closed |
About Giannini's Auto Service
We are a family owned & operated full service repair facility, providing all repairs on foreign and domestic automobiles - everything from tire repairs to engine replacements. All repairs are performed by certified technicians and come with an outstanding warranty.

Our service is incomparable in the industry. Unlike all other repair facilities who just fix cars, we educate our customers to understand what services they can do that will avoid or prolong the common everyday breaks. We have fifteen years of repair information on all of our customers' cars which enables us to see what problems cars have when certain services are not performed. Tracking this information proves that a simple service schedule really works!

• AAA approved
• ASE Certified
• We do it right the first time!

Participating customers in our service program have saved thousands!! Contact us today at 314-821-6464 to find out how you can start saving now.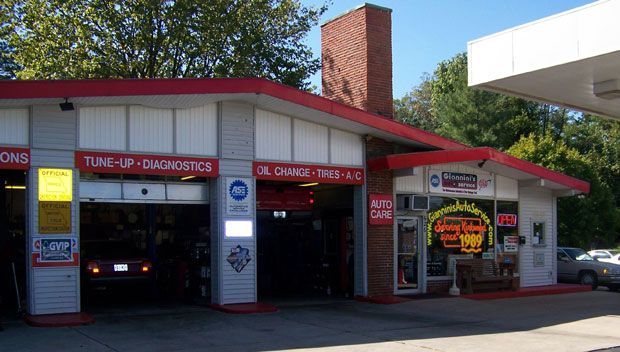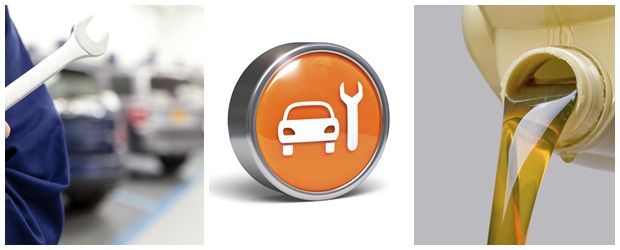 Additional services we offer:
• Discounted rental cars with to and from transportation
• Professional auto detailing done at our facility
• Professional upholstery and interior repair
• Free shuttle service to and from home or work
• Extended warranty / We will find all covered repairs
• Service reminders for all systems, not just oil changes
• AAA Discounts for participating customers

"Giannini's Auto Service takes the cost of maintaining and repairing one vehicle for 10 plus years to an affordable level for all customers."
We have been working on a guaranteed maintenance tracking program that has enabled all of our participating customers to tie down a budget that will prevent any major breakdowns, retain the highest resale value, and guarantee a minimum of ten plus years of dependable transportation. Sounds too good to be true? We now have repair records for over 200 vehicles to prove that it really works! By tracking service repairs and maintenance on vehicles following our program, we can very easily keep you informed on any upcoming repairs and maintenance to avoid any surprises.

Here's how it works:

1) On your initial visit, we first do a complete overall vehicle mechanical and maintenance inspection.
2) We need the customer to provide us with all previous repair and maintenance records on the vehicle.
3) We insert this information in to a professionally designed maintenance and repair tracking and reminder system.
4) We now have your accurate overall vehicle condition which eliminates ever having a maintenance services done before they are due.
5) We will now estimate any needed maintenance or repairs that will put the vehicle condition where it needs to be based on age and mileage.
6) Once the vehicle is in its' expected condition as per the schedule, it becomes very simple.
7) Bring your vehicle in every 3000 miles or 4 months and we will perform our complete mechanical inspection. Our maintenance tracker will inform us of any services that are due per time or mileage and inform you of any coming maintenance or repairs to avoid any surprises.

Our Proven Track Record Speaks For Itself!
Accepts:

American Express

Cash

Check

Discover

MasterCard

Visa